Harbor freight has been busy with the bauer brand and the latest edition is the corded 23 Ft. Auto-Feed Handheld Electric Drain Cleaner. At only 10.16 pounds and a length of 18 ¾", not to mention a 22' feed length, This should be a good option for anyone looking for and affordable auto-feed drain cleaning machine.
Full disclosure: This is not a review, this is tool news. Tool Craze cannot guarantee the accuracy of the information/specifications/features of any tool listed in this article. Manufacturer marketing claims may not always meet expectations. Tool Craze is not responsible if products do not live up to claimed expectations. Please do your full research before buying any products. Tool Craze is an Amazon Associate and places paid links including those from other retailers that Tool Craze is an affiliate partner with. If you purchase something through a link on the Tool Craze site, Tool Craze may get a small share of the sale.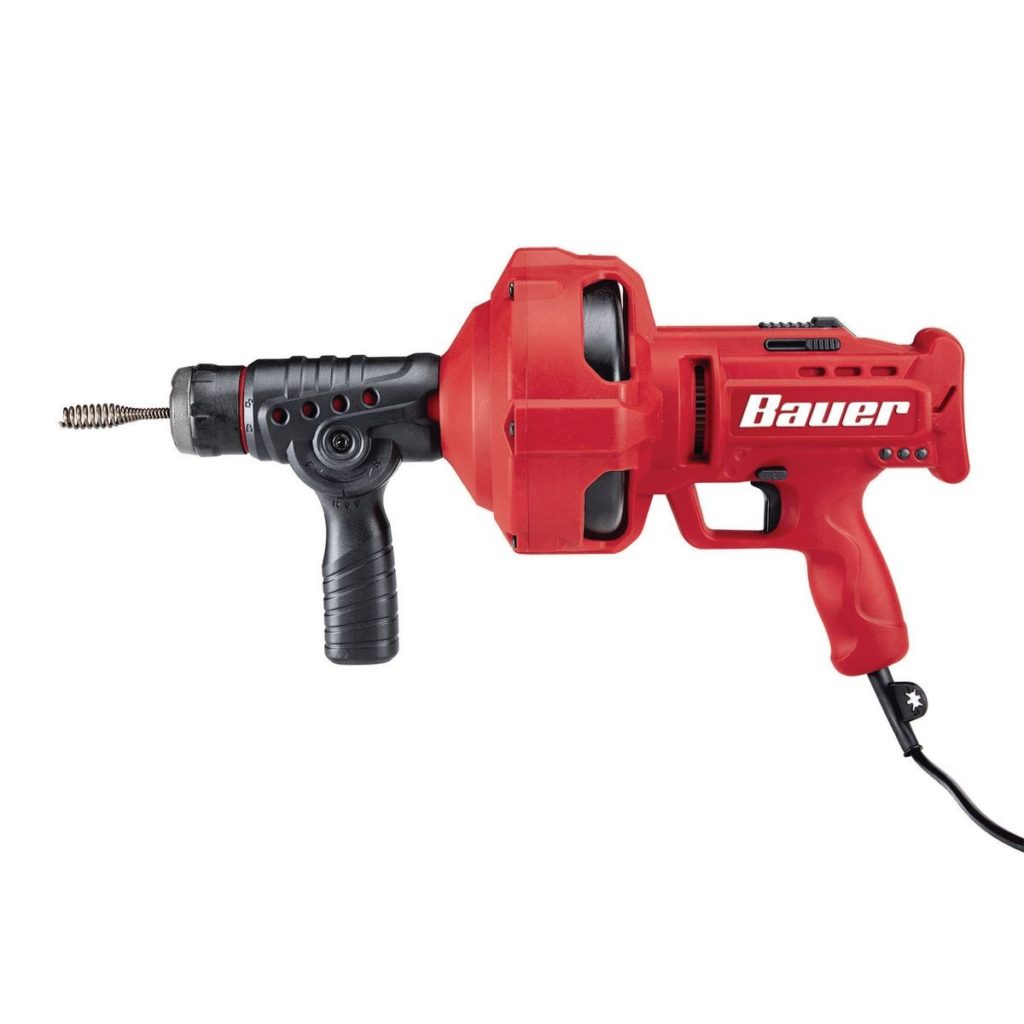 My thoughts: I'm not an expert when it comes to plumbing tools, but this appears to have some very nice features for a good price. At $119.99 it's quite affordably priced and i've already seen coupons for it with even lower prices. This should be a great fit for someone who isn't unclogging drains for a living but still does it frequently enough to justify an auto-feed unit.
Description:
"Quickly eliminate clogs up to 22 ft. 10 in. from the cleanout with this compact auto-feeding handheld drain cleaner. The lightweight power-feed electric drain cleaner is compact and portable for easy navigation & placement. Two way auto-feed controls easily advance and retracts cable, keeping hands clean and safe. Ground fault circuit interrupter for safe operation. Excellent for small line cleaning."
Features:
Powered forward and reverse feed mechanism
Ultra-flexible and kink-resistant cable
Fully enclosed drum with protective casing
Rear drain port prevents water buildup in drum
LED work light
Specifications:
Variable speed trigger: 0-560 RPM
Heavy duty 1/4 in. x 22 ft. 10 in. cable with bulb auger
Power draw (120v AC): 2.2 amps
Voltage: 120v AC
Power cord length: 12 feet
Auger cable length: 22' 10"
Height: 12 ½"
Length: 18 ¾"
Weight: 10.16 pounds
Width: 7 ¼"
Price at the time of writing at Harbor Freight: $119.99
Warranty: 90 days with 1 or 2 years more coverage available for an extra cost
DISCLOSURE:
Tool Craze does not sell this product or any product on the Tool Craze website. Tool Craze does not handle the sale of any item in any way. If you purchase something through a post on the Tool Craze site, Tool Craze may get a small share of the sale. Please refer to the About section for more info.