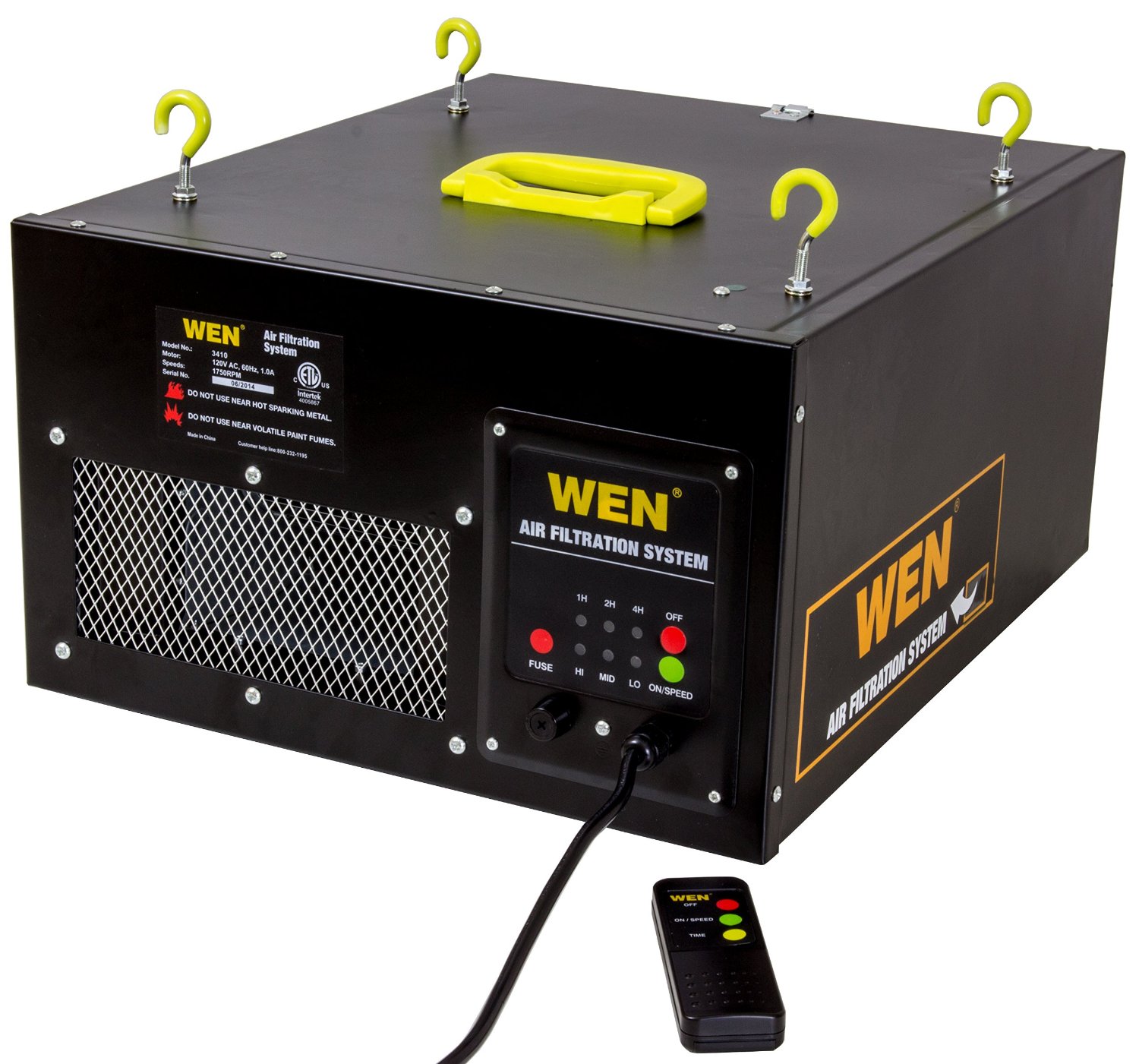 There is a deal on the WEN 3410 3-Speed Remote-Controlled Air Filtration System right now its $124.06. This Filtration System comes with Remote Control, One Outer Air Filter, One Inner Air Filter, Installation Hooks and Cleaning Timer.

Try Amazon Prime 30-Day Free Trial
Powerful 1/6 HP motor

50 to 60 dB of noise is comparable to a quiet office, according to the US Department of Health and Human Services

Remote control with a 26 feet range

Filter and prefilter are easily replaceable and are designed to filter 5-micron and 1-micron particles

Features a timer that can be used to automatically shut down after one, two, or four hours.