A few weeks ago rumors started floating around on YouTube and Instagram about harbor freight bringing out new plasma cutters under their Vulcan and Titanium brands of welding equipment. While I haven't heard anything more about a Vulcan branded plasma cutter, the Titanium plasma cutter is official as a couple of people over on YouTube have already received them early for review. On that note I want to give a big thanks Mike Festiva on YouTube, who made a nice video about it and replied to my comment asking for the item number. With the item number I had my local harbor freight look it up in the system to get some of the specs and pricing.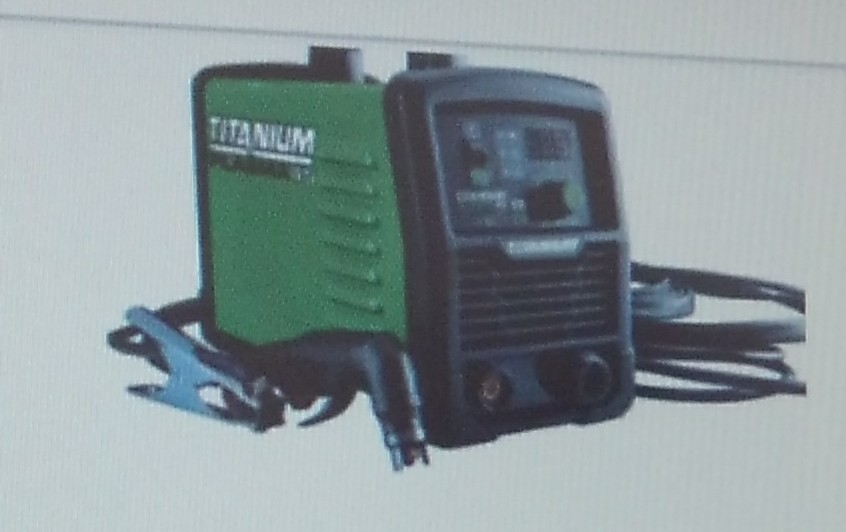 My thoughts: Plasma cutters have become very popular in the welding industry because they can quickly and cleanly cut many different metals, with less heat and less operating cost than an oxygen acetylene torch. But they can be quite expensive, with many costing well over $1,000. Harbor Freight has had a basic plasma cutter under the Chicago electric name for a while now but as per their recent trend, they're introducing more products to their higher quality brands to make a good, better and best choice for the customer. With the Vulcan brand being the top tier, and Chicago Electric being the bottom, the Titanium falls in the middle as the prosumer level machine. Compared to the 40 amp Chicago Electric the Titanium machine packs in another 5 amps of cutting power, the capability to run on 120v or 240v, and a more user friendly design. Additional features include inverter technology for a better arc start, over-current protection, and a digital readout for the power display. The cut capacity is pretty impressive for a smaller machine with a max cut thickness of ⅝". The duty cycle is also quite good with a 50% duty cycle at 40 amps when running on 240v. Overall this looks like a great little machine for anyone who doesn't use a plasma cutter all day, but can benefit from the lower operating cost and wide variety of material cutting capability.
Features and specifications:
240v AC plug with 120v AC plug adapter
Digital display
User friendly controls
Integrated air line water separator
Max amperage: 45 amps
Max cut depth: ⅝"
Input voltage: 120v AC/240v AC
Max open circuit voltage: 420v
Removable ground lead and torch lead for easy transport and serviceability
Price at the time of writing: $799.99 at Harbor Freight (not yet available at the time of writing late October 2019)
Warranty: 90 days from purchase, with a 1 year replacement plan for an extra $79.99 and a 2 year replacement plan for $129.99


Free 2 day shipping – Try Amazon Prime 30-Day Free Trial

DISCLOSURE:
Tool Craze does not sell this product or any product on the Tool Craze website. Tool Craze does not handle the sale of any item in any way. If you purchase something through a post on the Tool Craze site, Tool Craze may get a small share of the sale. Please refer to the About section for more info.