I've noticed for some time that Amazon has been shipping via a new carrier labeled as AMZL US or AMZL_US .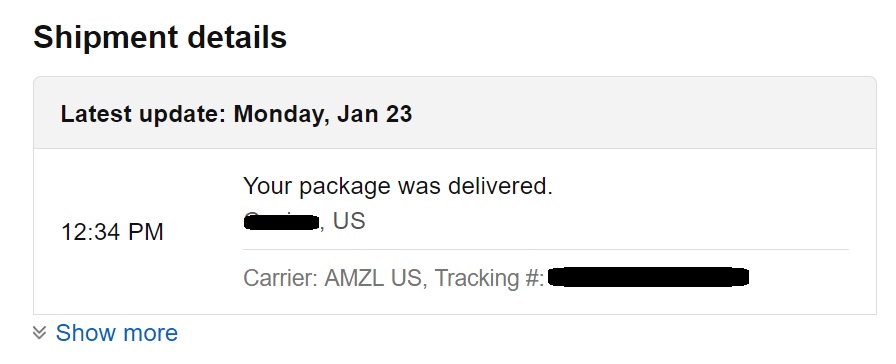 At first I was a bit puzzled as to who this new shipping carrier was because it wasn't the usual USPS, UPS, Fedex, or On Trac that's been used in the past. I noticed Amazon has been using this new shipping carrier in December 2016 although I don't know exactly how long they've been using the new carrier as I usually don't check to see who's shipping my Amazon package. All I care about is when it's coming and status updates through tracking. As I noticed that they used a new shipping company, it is beneficial for every goods delivery truck to have the right insurance, such as 7.5 tonne Lorry Insurance to make sure they are covered for whatever may happen. If you have ordered multiple items for your house and are wanting to get rid of a number of items that take up a lot of space, why not look into something like a large item delivery service who can do just this- deliver your items safely and easily.
So I did a little research and it turns out AMZL US or also known as AMZL_US is Amazon's own shipping service called Amazon Logistics. I've always known Amazon has been a big player in the online retail market but the fact that they now have their own shipping service must mean that they're a huge player and they're beginning to start to process to internally-source a major expense to the company, the 4×6 shipping labels that go on all packages that leaving the Amazon warehouses. Some may like the fact that they have their own shipping carrier and some may not but this seems like a good business move as they can reduce some of the expense of shipping if they ship products themselves. This practically cut's out the independent shipping service in favor for an in-house shipping service.
Should other carriers be worried? Maybe yes, maybe not. If Amazon is shipping items themselves, it means less business for other carriers, but looking at my order history Amazon is still using other carriers in conjunction with their own shipping service. Although out of the last 5 orders in January 2017, four of those orders were shipped through AMZL US and the other was shipped by UPS with the UPS order being the first order and AMZL US being used since. So it seems that Amazon my be putting priority on their own service.
Should we the consumers be worried? When I first learned my package was being shipped through AMZL_US, I will admit I was a bit worried as I had no prior experience with this shipping carrier. I looked online and found a few forums with people that discussed their experiences with the service and the majority of the commenters had negative experiences with the service. There were a few that had positive experiences and mentioned that most people that comment on services are the ones with negative experiences. If someone has a good experience with a service, they are satisfied and move on with less chance of them going through the work and hassle of finding an appropriate forum and discuss their experience on a particular service.
Going back to my experience with Amazon Logistics, although I wasn't aware until December 2016 that AMZL US was shipping my Amazon package, I looked back at previous orders and it turns out that they had already delivered several of my packages before then. And so far I've never had any problems with Amazon packages being delivered whether they've been shipped by Amazon Logistics or the usual carriers. I've had the few rare packages that came a day late but as a whole they've all been delivered.
Concentrating on Amazon Logistics performance of my last 4 packages, it's been service as usual, nothing out of the ordinary. They ding dong ditch – they ring the doorbell or knock, place the package near the door and walk away, then quickly drive off to their next location. If there was any complaint, it's that they don't wait for you to reach the door before they walk back to their truck. But other shipping carriers do the same, so again nothing out of the ordinary.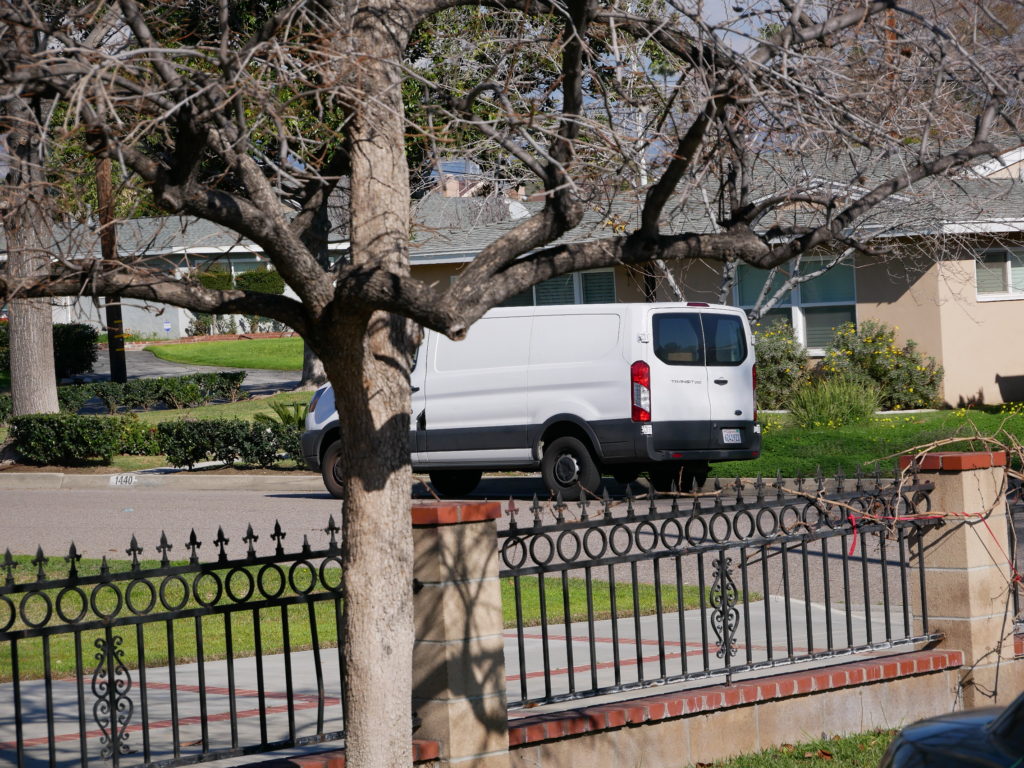 The Amazon Logistics vehicle of choice is a white Ford Transit 250. So if you spot one in your neighborhood, it's probably an Amazon Logistics van. Some of the vans have the signature Amazon smile logo although not all of them. I've only spotted an Amazon van with a smile logo once, while the rest are plain white.
So if you order from Amazon and you notice that it's being shipped by AMZL US, don't freak out because so far I haven't had any problems with them. In my experience they operate the same as other carriers. Of course with any carrier, with any service, there's bound to be negative experiences and there's bound to be positive experiences. I hope my positive experience serves as peace of mind for those unfamiliar with the Amazon Logistics shipping carrier.
UPDATE 6/7/2017
I still haven't had any horrific experiences as of yet. Here in my household we still order lots of stuff from Amazon – we have an Amazon Prime account and love the 2 day shipping. I have noticed a few extra things since I wrote this article back in February. First of all Amazon's own shipping service uses a handful of delivery vehicles. I've seen them drive up in Enterprise Rental Trucks, I've seen them use their own delivery vans in vehicles other than the Ford Transit 250, and yes I've seen them drive up in ordinary vehicles as others have mentioned.
That reminds me of a package I had delivered back in 2015 or was it 2014? Anyways it was years ago, and I had a package delivered to my residence on a Sunday. I've had several deliveries on Sundays before but what was unusual about this delivery back then was that I remember some random car (it was a beat up older vehicle) drive up and park in my driveway. I walked out and confronted the driver and asked him if I could help him, and to my surprise he handed me an Amazon package box. I was shocked back then that this guy was the delivery guy, but as I thanked him for my package I saw his backseat was full of Amazon boxes. So Amazon has been using their own Shipping service for several years by now it seems.
Recently I've had my package delivered one time by a young man in an older 2000's white altima, and on another occasion by a young woman in a mid 90's Astro Van. So it is true that some Amazon packages are delivered by people using their own vehicles it seems.
So far I still haven't had any terrible experiences but I did have a scare since I originally wrote this article. I noticed one of my packages was marked as delivered and I didn't see anything near my door so I freaked out. But then I later checked the mailbox and noticed that they placed the package in my mailbox. It was a padded envelope. I freaked out at first because since I didn't see it near my door on the floor I assumed they had messed up but it was in fact delivered. So if you guys see that your package is marked as delivered in your tracking notifications but don't see it outside, it might be in your mailbox.
Last experience was one package that said it was out for delivery didn't get delivered that day. What happened was that they changed the delivery date last second to the next day and it arrived the next day. It was a bit frustrating but in the end all my packages have been delivered successfully.
DISCLOSURE:
Tool Craze is a participant of the Amazon LLC Associates Program however Tool Craze was not paid to write this article. Tool Craze was not influenced by Amazon to write this article either. Javier the Author of this article is a customer to Amazon and Amazon Prime member, and the article is based on his experience with Amazon Logistics shipping service also known as AMZL_US or AMZL US. Tool Craze's opinions are completely independent.
Tool Craze does not sell any products on the Tool Craze website. Tool Craze does not handle the sale of any item in any way. If you purchase something through a post on the Tool Craze site, Tool Craze may get a small share of the sale. Please refer to the About section for more info.