Bosch has been busy as of lately with a grand tour that will be making its way through North America at nearly 200 locations near you to deliver training to jobsites across the USA and Canada.  As part of the Bosch 2016 Power Tour, their training programs will include:
dust reduction/controlling silica dust
measuring tool options and capabilities
improving productivity with cordless technology
best practice power tool safety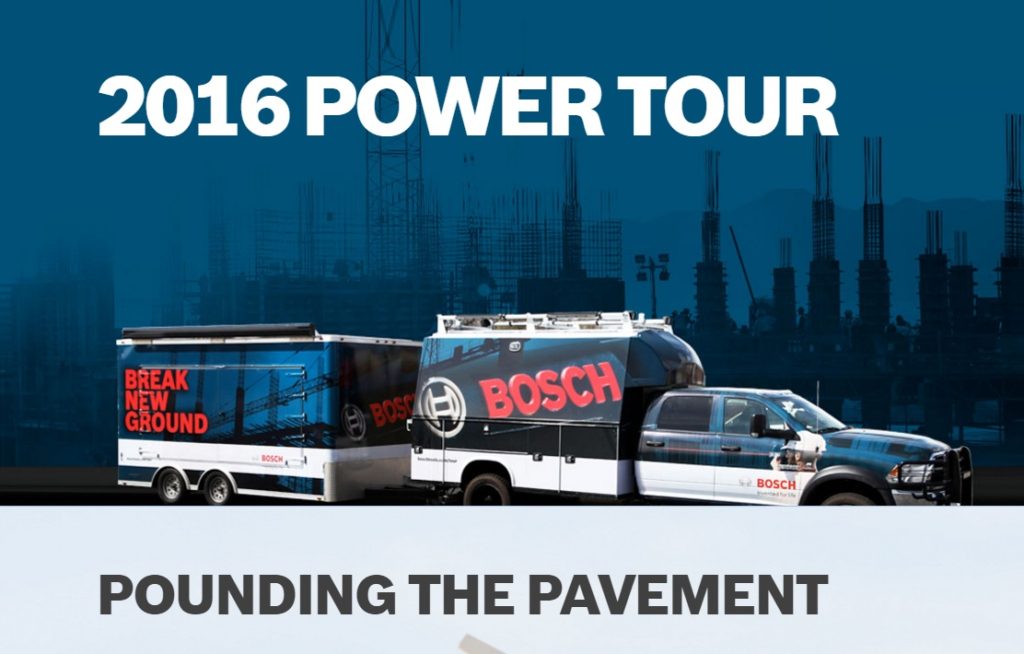 Along with each visit and training programs, Bosch will stop by with a Bosch Power Tools branded Ram 5500 chassis cab outfitted with Sortimo by Knapheide in-vehicle racking. Tour vehicles also include a customized 17-foot tool trailer. Every tour event location will feature hands on tool demonstrations, which will include the new Bosch REAXX Jobsite flesh detecting Table Saw, and special pricing. Bosch representatives will be available to discuss the company's latest power tool innovations so you can see what's up and what's new in the world of Bosch power tools. And to make a great event even better, every person that attends the training programs will receive a free safety vest and lunch. Who wouldn't like a free lunch and safety vest on top of checking out and learning about new Bosch power tools?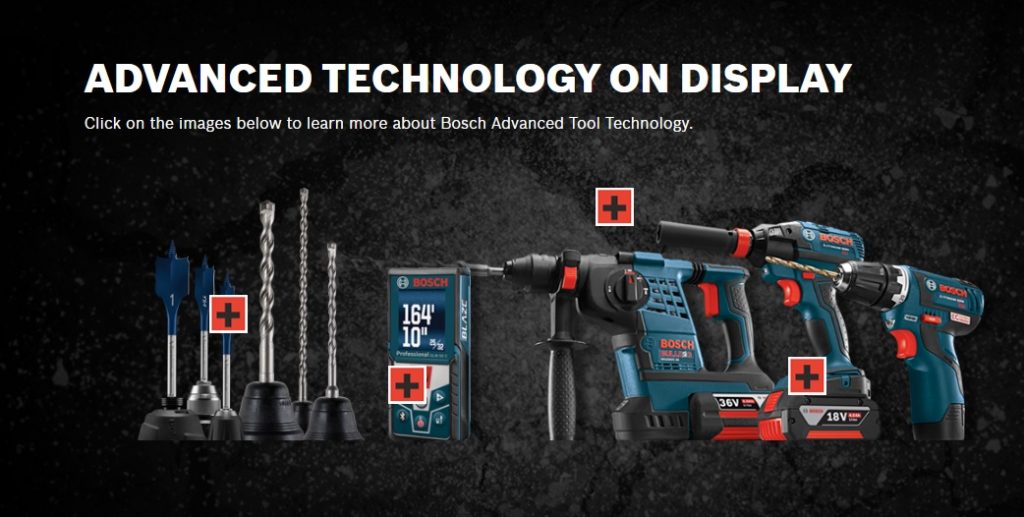 The Bosch 2016 Power Tour has already started and will continue until around mid September. By then it will have reached nearly 200 locations here in the USA and in Canada. Check out http://boschpowertour.com/ to learn more about the tour and to see when and where the Bosch 2016 Power Tour is headed next. The website is designed to inform attendees thanks to an easy-to-use calendar that can add the events to a personal calendar. The site also features text reminders about mobile tour location, plus pictures and video from events.
Make sure to check out Bosch on social media: