Bosch is expanding their 12V line up with more brushless power tools. The two new brushless models are a 12V impact driver PS42 and an all new 3/8″ impact wrench PS82 and they will complement the existing Bosch 12V brushless 3/8″ drill driver PS32 and the 1/4″ screwdriver PS22.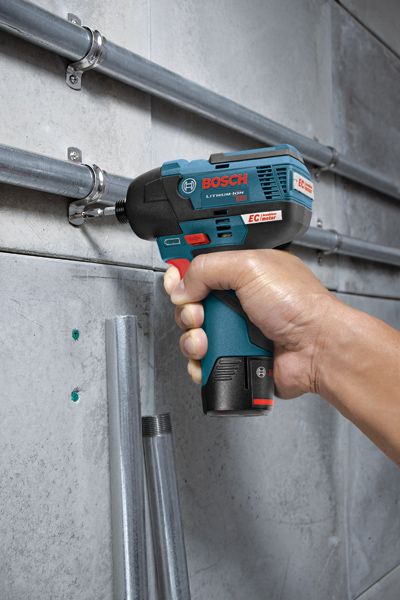 These two new impacts are a first for the Bosch 12V line as they are the first ever Bosch 12V impacts to come equipped with brushless motors. Not only is the Bosch 12V EC brushless 3/8″ impact wrench the first brushless impact wrench on the Bosch 12V platform, it's also the first ever impact wrench to make it to Bosch's cordless 12V tool line up.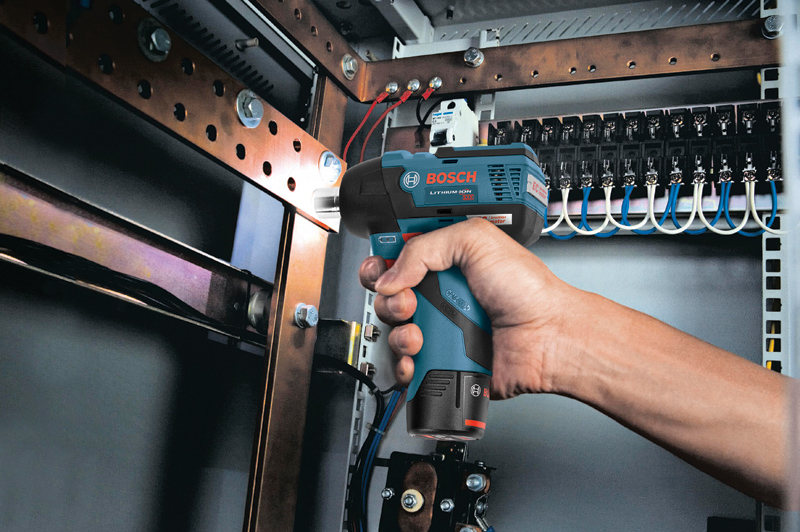 Tool manufacturers are in full swing pushing out brushless tech left and right when it comes to cordless power tools and the biggest benefit of brushless motors are their efficiency. They will usually give users longer runtime using the same sized battery when compared to a similar brushed motor tool. They also run cooler and have a much longer lifespan and require less maintenance since there are no brushes to replace. And many times, brushless motor tech allows the manufacturer to produce smaller and lighter power tools.
Both are very compact in size with only 5.4 inches in length for the impact driver and 5.5 inches in length for the impact wrench. The impact driver also appears to be tightened up in overall size compare to the brushed model and is a bit lighter coming in at 1.9 lbs with battery. The impact wrench is also very light coming in at 2.2 lbs.
Like most brushless impact's, these two also feature additional speeds with a total of two electronically controlled speeds to help you get the most of of these impact's. You essentially get the full torque full speed setting found on all impacts with the addition of a reduced torque reduced rpm low setting for precision. Speed settings are controlled electronically via button on top with a light corresponding to the setting it's on. There's also a light button to control the built in LED lights. And since we're talking about the built in LED lights, these have great lighting with their built in 3-LED light ring in front of each unit that helps distribute light evenly to help reduce shadows from bits. Both brushless impacts feature all-metal gearboxes and built in Fuel Gauges to monitor remaining battery charge.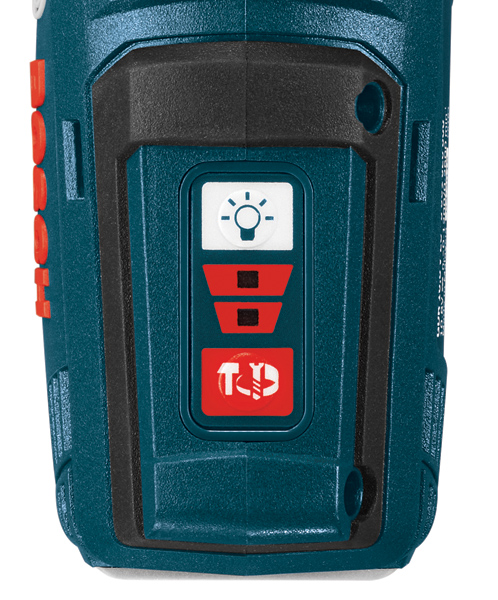 As far as performance goes, the Brushless 12V impact driver PS42 has a slight bump in torque compared to the brushed model and tops out at 975 in-lbs max torque. This is a very respectable figure and matches the 12V average for impact drivers. The 12V brushless 3/8″ impact wrench PS82 tops out at 85 ft-lbs of torque with translates to a 1020 in-lbs torque.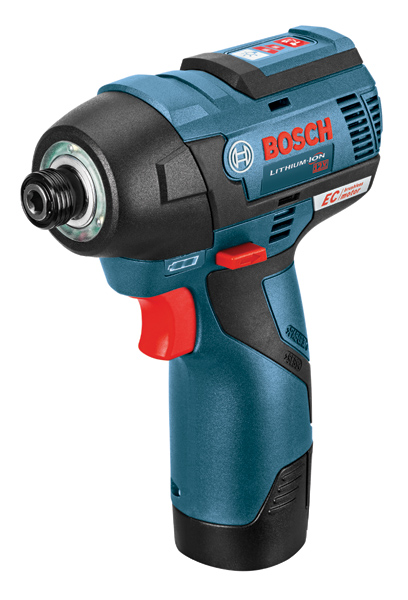 | Attributes | Bosch 12v EC Brushless Impact Driver PS42 |
| --- | --- |
| Battery Chemistry | Lithium Ion |
| Battery Voltage | 12 |
| Case Type | Canvas Bag |
| Charger | BC330 |
| Length | 5.4″ |
| No Load BPM | 0-3,100 |
| No Load RPM | 0-1,200 / 2,600 |
| Rating | 12V Max |
| Torque (in. lbs.) | 975 |
| Weight | 1.9lb |
| Includes | PS42 impact driver, belt clip accessory, 2 bits, soft carry case, (2) 12V Max battery packs, charger |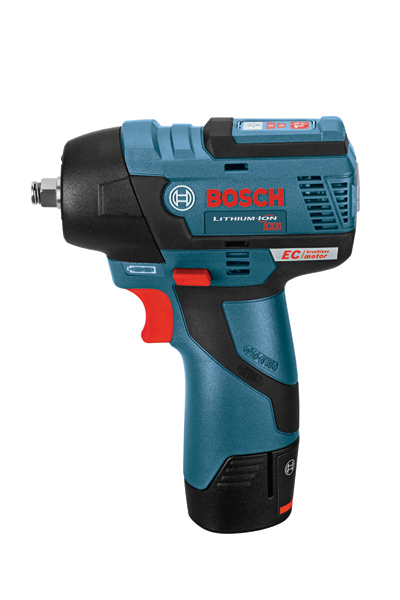 | Attributes | Bosch 12v EC Brushless 3/8″ Impact Wrench PS82 |
| --- | --- |
| Battery Chemistry | Lithium Ion |
| Battery Voltage | 12 |
| Drive | 3/8″ Square Drive |
| Length | 5.5″ |
| No Load RPM | 0-1,200 / 2,600 |
| Torque (ft. -lbs) | 85 |
| Weight | 2.2lb |
| Width | 2.2″ |
| Includes | (1) 12V Max EC Brushless 3/8 In. Impact Wrench, (2) 12V Max 2.0 Ah Lithium-Ion Batteries, (1) 12V Max Charger, (1) Belt Clip, (1) Carrying Bag |