New lighting solution from Bosch – the Bosch GLI18V-420B 18V Max Worklight. This small cordless flashlight fits over your existing Bosch 18V batteries and has a swivel head that can lay flat resting over the battery or flip upwards to position it in 5 different angles for 200° articulation.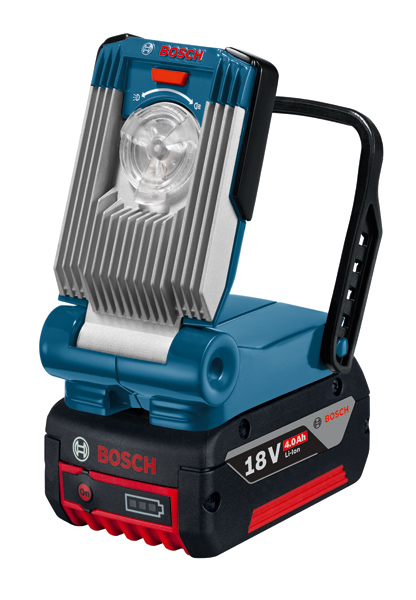 The Bosch GLI18V-420B 18V Max Worklight itself is roughly the size of the footprint of the battery so it's very small. Bosch even goes as far as to call this pocketable. But don't let it's small size fool you as it packs a punch of 420 lumens of brightness. Just to put this into perspective, most other pro cordless brands in this class offer flashlights with around 100+/- lumens so the Bosch GLI18V-420B 18V Max Worklight should stand out from the entry level flashlight crowd.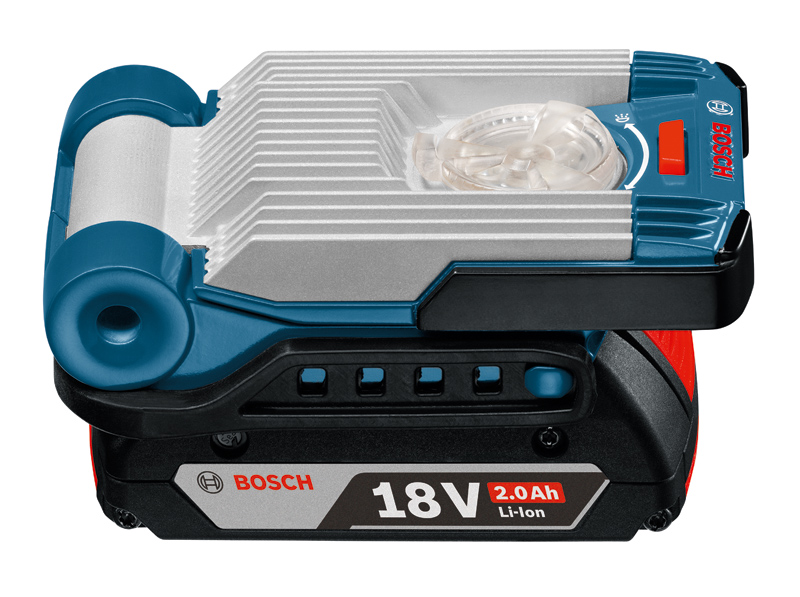 Users can use this light to concentrate it's light output as a spot light, or they can spread the light out to light up a larger area. This can be dialed in with a built in dial that allows users to use the light as a spot light or a flood light.
You can place the light on a flat surface and you can it overhead with a built in hard rubber hook for hands free lighting.
Runtime is expected to be up to 13.5 hours with the largest Bosch 18V battery the 6.0 so this will give you a full workday of light and more, and to help keep the light cool is a built in aluminum heatsink to dissipate heat.
Pricing is expected to be $49 in the USA and $69 in Canada.

Three innovative LEDs – supply the brightest light (420 lumens) in its class
Adjustable light beam (spot/flood) – provides great lighting versatility
Swiveling stand – offers five angles for adaptable setup
Hard rubber strap with mounting holes – allows light to be easily carried, fastened or suspended from above
Bosch 18V battery power – delivers extreme runtime, up to 13.5 hours on a 6.0 Ah 18V battery (not included)
0.7 lbs weight
length 6″
width 3.0″
Materials: Aluminum and high-density plastic