Let's face it, nobody want's you tracking your dirty boot's with dirt and all into their home. So to not track dirt into your clients homes you put some shoe covers on and your clients are happy and their floors are too. A company called CleanBoot makes a product of the same name to fit your needs with the CleanBoot.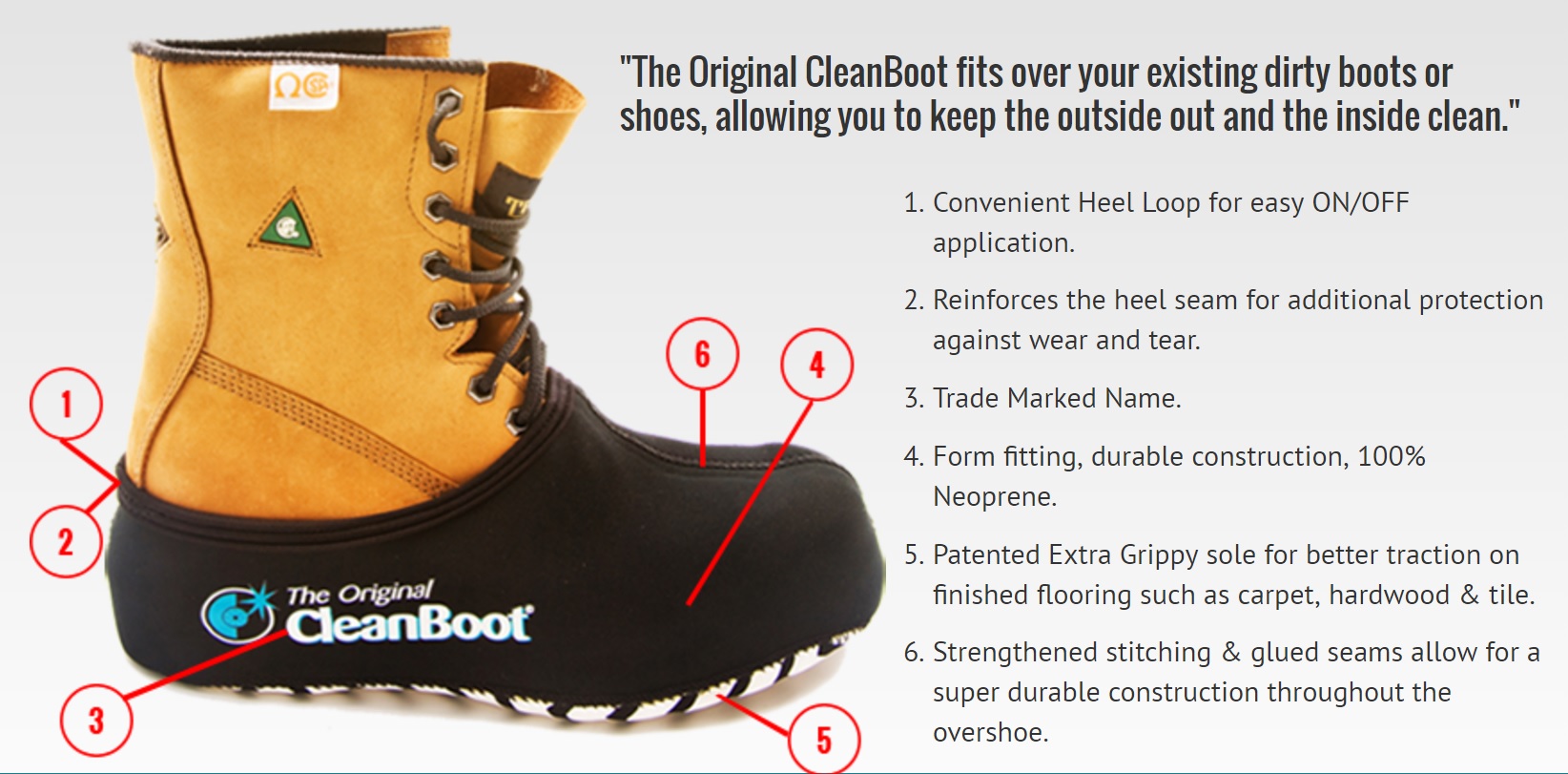 This is a neoprene cover for your boots and can also be used for shoes. The biggest features of the CleanBoot shoe/boot cover is that it's reusable and has built in grip on the sole of the cover for better traction so you don't slip and slide inside your customers floors. They also come in black and don't give off that cold sterile hospital/lab look to your shoes as do traditional shoe covers do.
Cleanboot also gives shoes off a few more features which according to them they say that the cover is form fitting, reinforces the heel seam for addtional protection against wear and tear, and has strengthened stitching & glued seams that allow for "super" durable construction through the overshoe.
Personally I think the Cleanboot's are a neat idea and I'd rather wear their shoe covers than the typical blue plain Jane shoe covers. They also provide the benefit of being reusable and will obviously last longer than typical shoe covers.
What I don't like about them is the price. On their website they are priced at $78 for a pack of 3 pairs or $125 for a pair of 5 – yikes! I can buy a 100 pack (50 pairs) of the cheap ones for about $10 which should last a while. Not to mention the disposable ones can be tossed after each use and I wouldn't have to be bothered with getting them cleaned for the next use.
What do you guys think?