Dewalt will be releasing a new 20V cordless heat gun in July and it's the DCE530 model also known as DCE530B as a baretool for $119 and as a kit DCE530P1 with a 5.0 ah battery and charger for $199.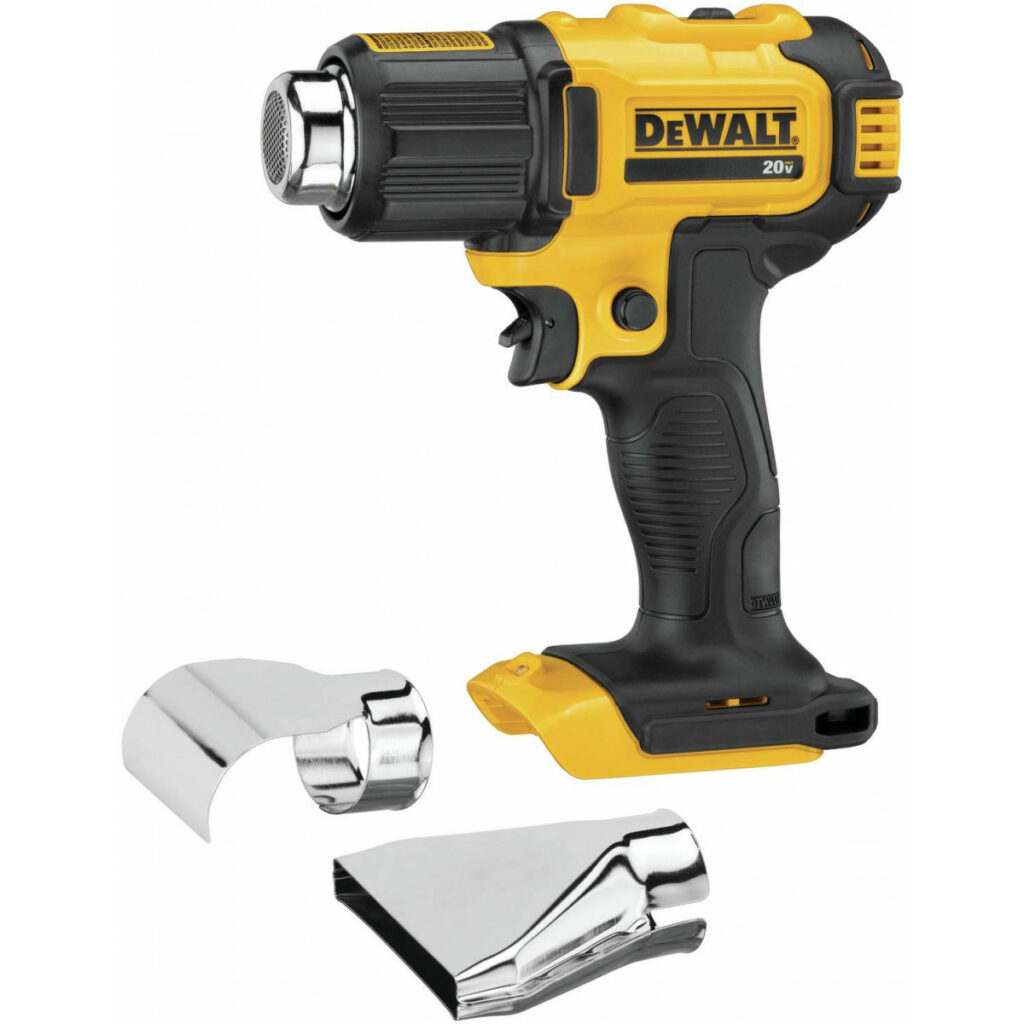 What's interesting about this new heat gun is that it's more feature packed than the current cordless heat guns from Milwaukee and Ryobi as the Dewalt DCE530 heat gun features a max 990 degrees temperature measured at 0.4mm away from the nozzle (otherwise a max 875 degrees operating temperature), has two heat settings with switch on top and features a lock on button for hands free usage. Air output is a little higher at 7 CFM which is one more CFM than Milwaukee's and Ryobi's cordless heat guns. The Dewalt 20V heat gun also features an LED light and comes with a couple of accessory nozzles (flat wide concentrator nozzle and deflector nozzle). The one thing the Dewalt 20V heat gun lacks that the Milwaukee has is a ladder hook.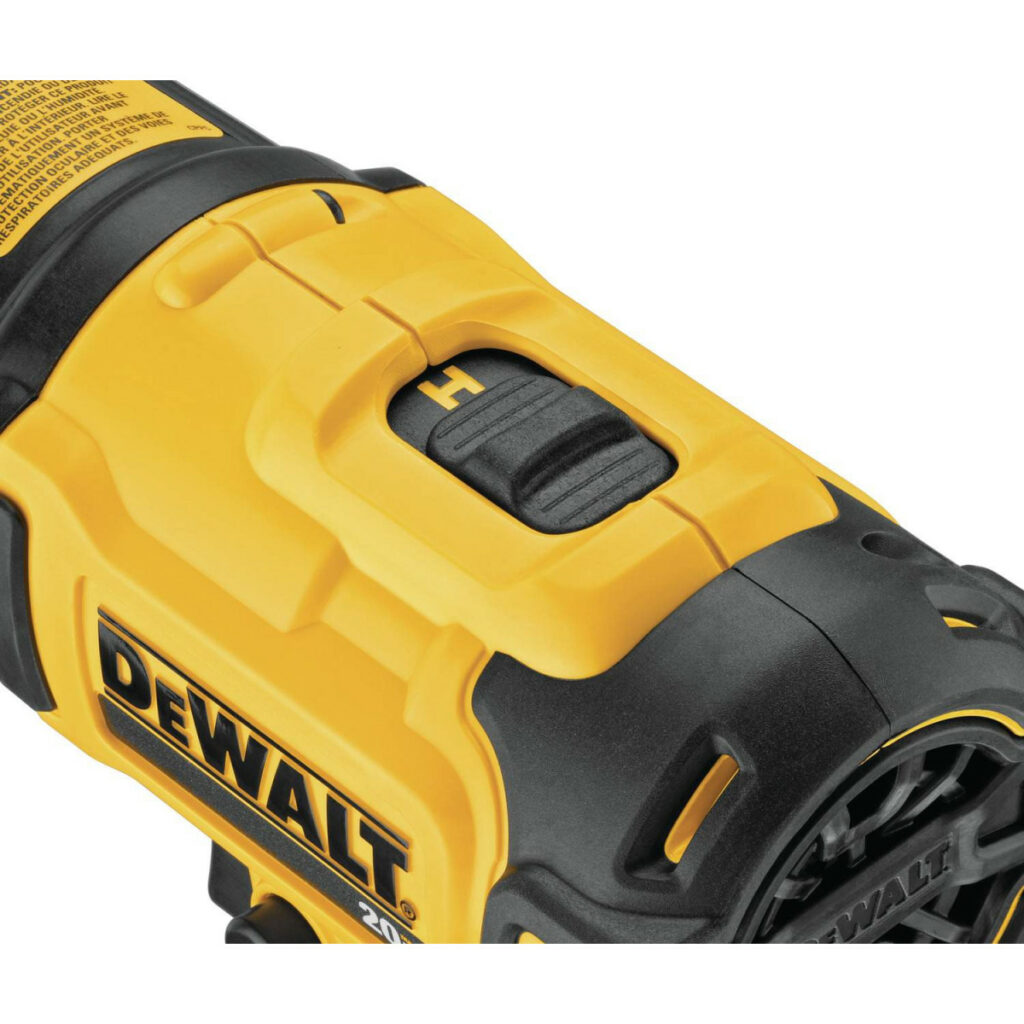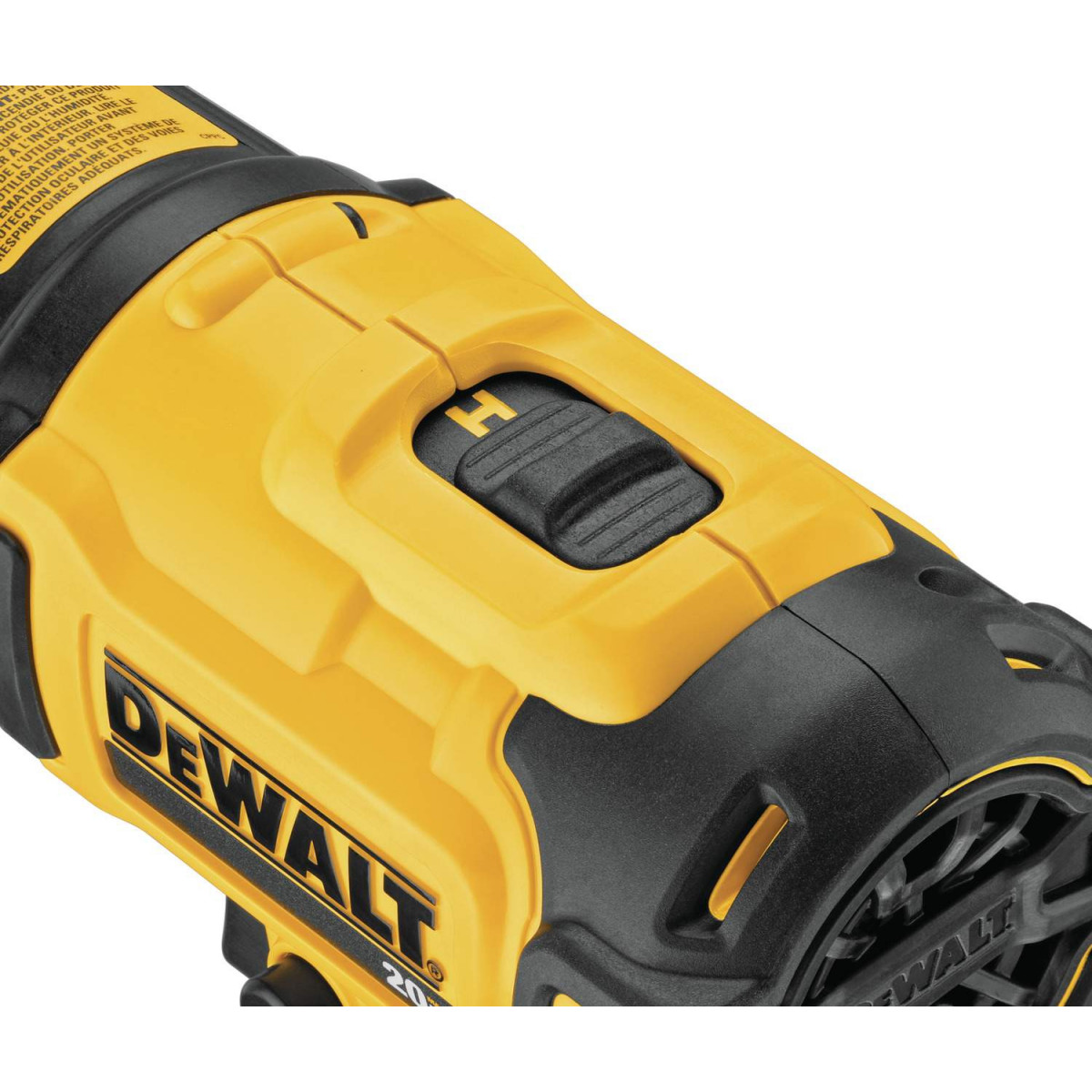 As far as runtime is concerned, Dewalts says you can get up to 42 minutes of runtime per charge with a 5.0 ah battery on the low setting. Expect considerably lower runtime when operating on the highest temperature setting. I'd expect less than half the runtime.
As was mentioned in the outset, this new cordless Dewalt heat gun is scheduled to launch late July however you can preorder now using the buy now link below.
A big thanks to Roger and Corey for sharing!



DISCLOSURE:
Tool Craze does not sell this product or any product on the Tool Craze website. Tool Craze does not handle the sale of any item in any way. If you purchase something through a post on the Tool Craze site, Tool Craze may get a small share of the sale. Please refer to the About section for more info.