Interesting OPE news today, Ego now has an 18 inch chainsaw as part of the 56V cordless line. It has a model number of CS1800 as a baretool and CS1804 as a kit.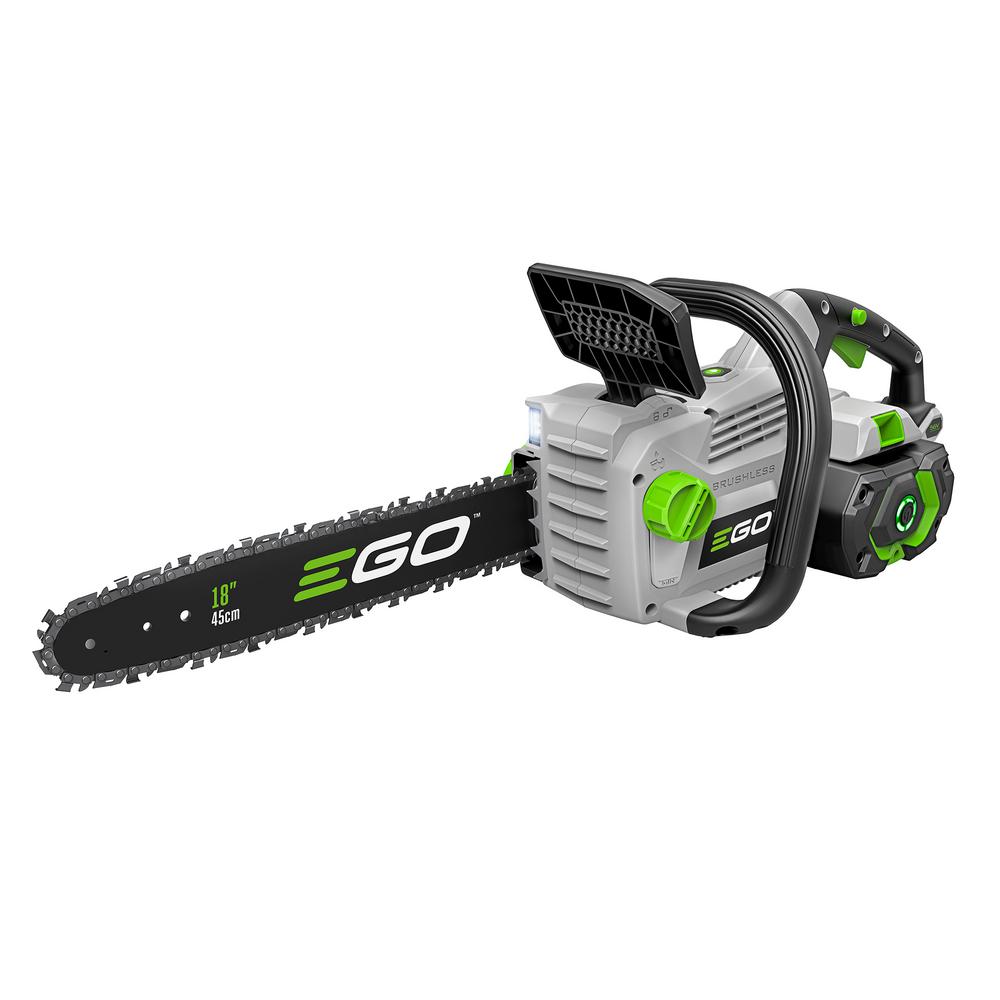 Cordless technology gets better and better each year and 2019 is no different as Ego has a larger capacity cordless chainsaw. Like most of their cordless tools, this is running on a brushless motor. They've also added a dial for easy chain tensioning on the spot without having to take the saw apart. It also comes with an LED light to help when working in low light situations.
It's available now and will be priced at $349 for the kit with the new updated 5.0 ah battery with true fuel gauge and charger.
A big thanks to Chris Plank for spotting!
Auto Tensioning system: tightens the chain with the twist of a dial
18" Oregon Bar and Chain
11,000 RPM's: For Efficient Clean Cuts
Brushless Motor: Extends the life of the tool
Bright LED Headlights: Illuminate your work area
5 Year Tool Warranty, 3 Year Battery Warranty