Einhell is a German brand most Americans haven't heard of but I've seen their name before when snooping around on Amazon UK. I've also heard comments about them from my readers that don't live here in the USA but I never really put much thought into the Einhell brand because they simply don't have a presence here in the USA, until now. It appears that Einhell power tools are being sold in the USA in retailers such as Amazon, the Home Depot and even the Snowjoe online site.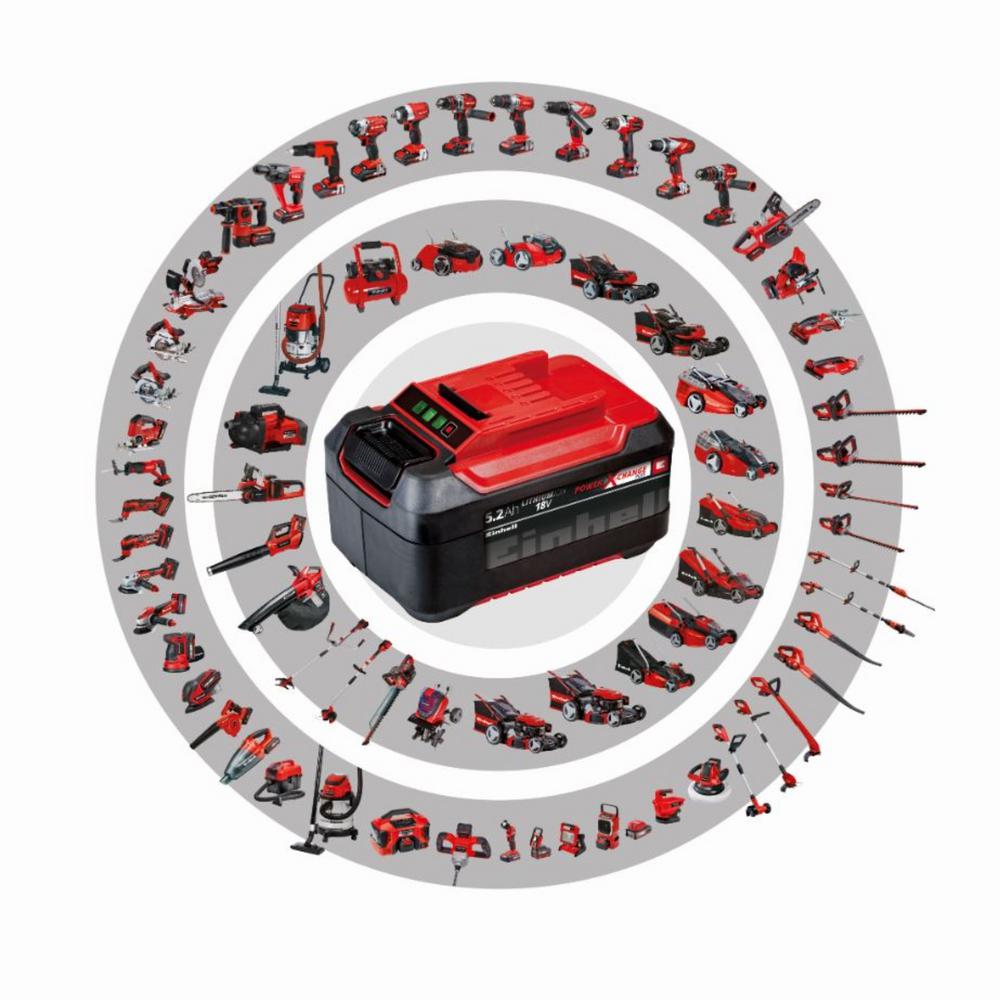 Now that they are here in the USA I can take a closer look at their catalog to see what they are all about. Browsing through USA selection, they seem to be mostly focused on cordless 18 volt power tools. In fact all I saw was 18V cordless tools so it appears they are strongly pushing cordless.
Looking at their range they have a plentiful lineup with the usual cordless power tools such as drills, impact drivers, saws, lights to household tools like inflators and vehicle buffers to outdoor power equipment like string trimmers, blowers, chainsaws and even mowers. Although I dont' know if the mowers are battery operated and if so I don't know if they are 18V or a higher voltage. I searched all the above three retailers for an Einhell mower and none had a powered version, only a manual powered mower which lets us know they do offer tools other than cordless battery powered only. But after watching the video below it does show a battery powered mower. I also noticed they have a battery operated leaf blower/vacuum powered by 36 volts so they also have 36 volt tools besides 18 volt. After watching a video of their 18 volt battery system which they call X-Change, their same 18V batteries power not just their 18 volt tools but also their 36 volt tools as well by pairing two batteries together to pump out 36 volts with the mower being one of those dual 18v battery 36 volt power tools.
Their products look about low to mid-range in terms of features and performance. So I would compare Einhell to something like Ryobi and much in their range also competes against brands like Black and Decker, Porter Cable, Skil, Hart and Craftsman to name a few. But I'd say their range most closely resembles Ryobi in terms of selection however Ryobi has a much larger selection when comparing directly against the Einhell tools available in the USA at the time of writing.
Einhell does have brushless tools and I spotted one of their cordless 1/2″ drills with a brushless motor so they do appear to be with the times although don't expect class leading performance specs as that drill had 60 NM torque which translates to 531 in-lbs which is very respectable but not like the high torque monsters we see leading the 18V class with over 1000 in-lbs of torque. Their one and only impact driver on the HD site has 1,293 in-lbs torque which is on the low side for 18 volt tools but then again it's sold as a baretool for $49. Most of their power tools are priced low for value which makes them DIYer, homeowner and weekend warrior friendly and wallet friendly.
I also saw a unique cordless tool in their range, an 18 volt chainsaw sharpener and was priced at a wallet friendly $39.39 as a baretool. Very interesting cordless tool for sure and I also noticed that SunJoe makes a 24V model that looks sort of similar. Strangely enough I noticed there was a single negative review for the Einhell chainsaw sharpener because the buyer was surprised his baretool didn't come with a battery or charger, anyways, it was SnowJoe/SunJoe who replied directly to his comment. This manufacturer reply plus the fact you can buy Einhell on SnowJoes webpage hints that it's quite possible they are related companies such as how Black and Decker and Dewalt are under the same company.
I wonder what you guys think of the Einhell tools sold here in the USA?
A big thanks to J for spotting!


Free 2 day shipping – Try Amazon Prime 30-Day Free Trial


DISCLOSURE:
We are a participant in The Home Depot Affiliate Program, an affiliate advertising program designed to provide a means for us to earn fees by linking to homedepot.com. Tool Craze does not sell this product or any product on the Tool Craze website. Tool Craze does not handle the sale of any item in any way. If you purchase something through a post on the Tool Craze site, Tool Craze may get a small share of the sale. Please refer to the About section for more info.