A company called Faro Tools has a new Saber Paint RT Marker Pen and Mason 6 in 1 builders tool pencil and in this review article, we'll be checking them out. Faro Tools was kind enough to send me product samples of each for review at no cost and as always I will provide my honest unbiased feedback. I am not paid or swayed in any way to give a positive review.
Mason 6 in ! Builder's Tool (Mechanical Pencil)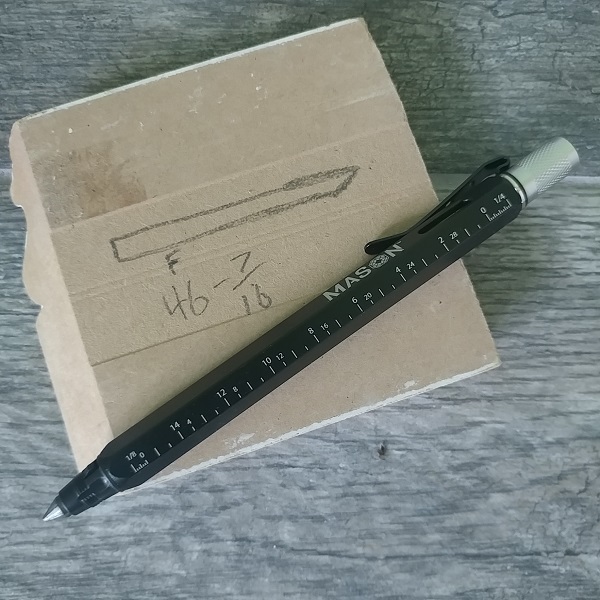 First up let's take a look at the Mason 6 in 1 builders tool which is basically a very sturdy mechanical pencil built like a tank with a metal body construction making it ready for jobsite use. Has a six sided shape just like a school pencil so it doesn't roll. It uses thick and durable 5.6mm oversized lead and comes pre sharpened. No doubt that such a thick piece of lead will quickly lose it's point after regular use so they included a built in sharper which is under the screw cap. Removing the screw cap exposes a tungsten carbide scribe. Feeding more lead is easy with by twisting the plastic rotating tip to feed or retract the lead. Retracting the lead is good for storage and so the lead doesn't break if dropped when not in use.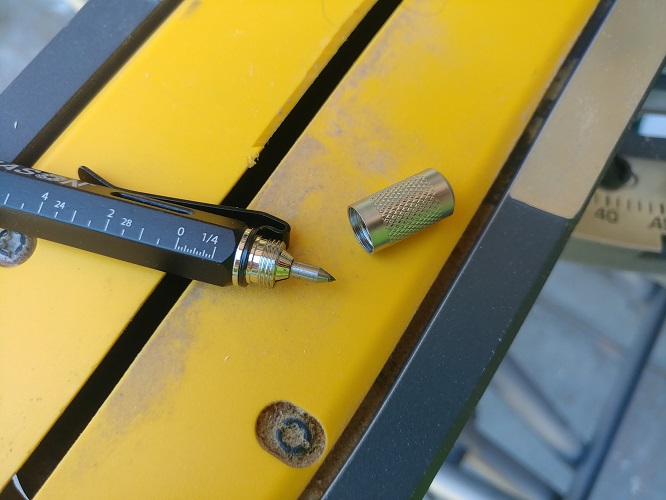 So far we've mentioned 3 built in features – pencil, sharpener and scribe so what are the other three? A built in bubble level and two built in ruler markings in CM and inches. The last feature is a clip for easy pocket storage but I wouldn't go as far as count that as a 7th use as that would be silly.
It gets the job done and came in handy as I was installing trim and had no complaints. It's available now and comes bundled with three extra lead stick refills and is priced at $39.99 which is more than I'd be willing to pay for a mechanical pencil and there are others on the market for far less under the $20 mark like the Fatboy and Striker Mechanical pencils although neither of those have the extra features and functionality of the Mason builders tool like the ability to scribe, measure or check level so the Mason pencil does have an edge over other pencils but for a bit more which means that one Faro Mason pencil could potentially reduce the amount of tools needed to complete a job.
Heavy-duty anti-roll metal barrel
Oversized #2 Pencil Lead (5.6mm)
Built-in Level
Pencil & Scriber Tools
1/4″ and 1/8″ Architect Ruler & Metric Ruler
Built-in Pencil Sharpener under Cap
Convenient Clip
Measure & Mark
Saber Paint RT Pen (Paint Marker)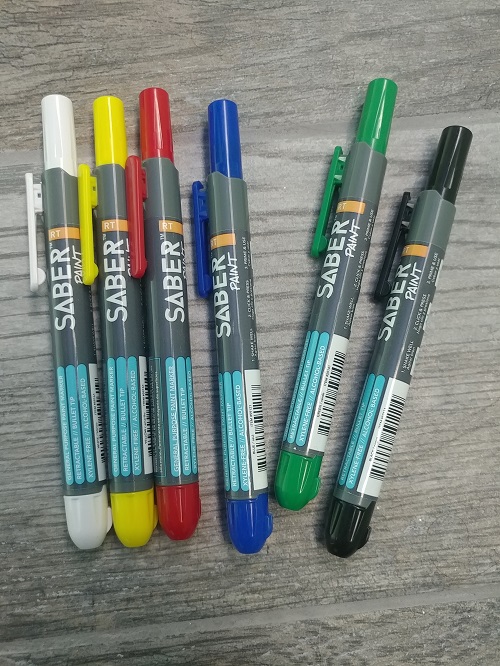 Next on the list are the Faro Tools Saber Paint RT Pen which are a set of paint markers that come in a variety of colors. They sent me the 6 pack which comes in black, white, yellow, blue, green and red. These paint markers offer permanent ink or paint and their biggest claim to fame is that they are designed for one handed use. This is completely true because they offer tips that retract with a simple click. This means you don't need your other hand to remove and reinstall the cap after use and makes these perfect for when you're only option is one handed use. These are xylene free alcohol based ink and are said to be opaque and fast drying and can be applied to damp and oily surfaces. Working surfaces include metal, plastic, glass, paper, rubber, cement, tile wood, stone and vinyl.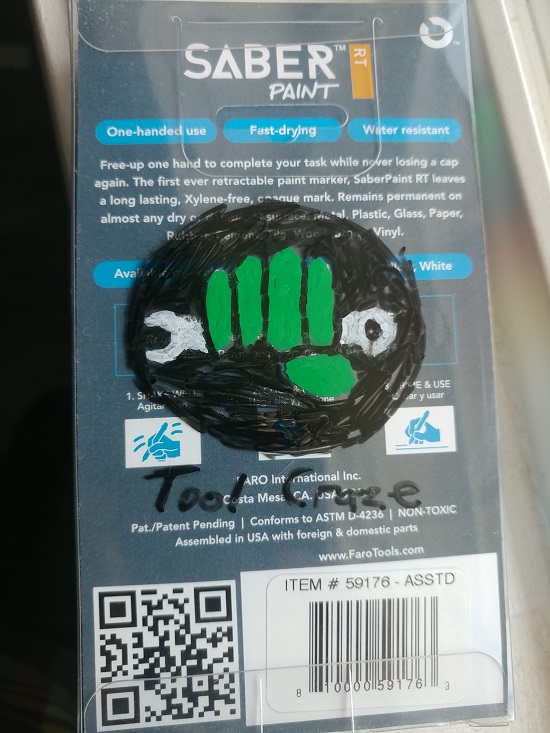 I tried the markers out and all are opaque although some more than others. The colors are fully opaque and leave a solid thick ink while the black and white markers are mostly opaque in the center with some thinning on the edges of the lines. When they dry, their ink is permanent however aren't what I would call fast drying. The black and white markers are the quickest to dry but still have to wait many seconds (longer than regular permanent markers) to make sure they don't smudge and the colors take a very long time to dry (ages) to the point that they don't smudge.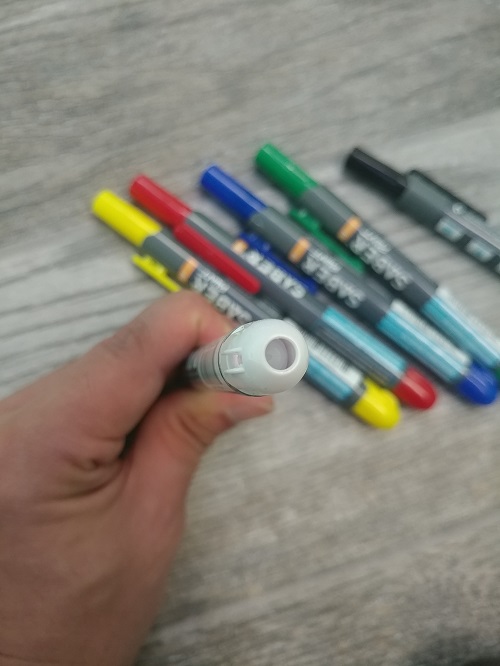 I did like that they can easily paint on glass and clear plastic surfaces and the results look great! They write well on other items like wood, concrete and tile. The tips are durable enough for regular surfaces however expect the tips to wear faster with constant use over concrete. I also like the system used to protect the tips from drying out which is done by storing the tips in a closed chamber when not in use. When you click, it opens a door as the tips slide out and when clicked again, retracts the tips and closes the chamber door. Very nice design!
I went ahead and tested the other claims about being able to write on damp and oily surfaces. The test was on a tile which was dampened on one section with good ole' h20 and another section dampened with cooking oil. I started by placing the tip on a dry portion and sliding the marker across each section several times. As the markers slide over the water section, they slide and do not mark but leave a very faint almost non existent mark but luckily they do resume inking once they go over a dry section again. The same test over the oily section had much better results with the ability to mark over the oily section with only a very slight loss in inking and visibility. So they failed to mark on a damp from water surface but did a great job of marking over an oily surface.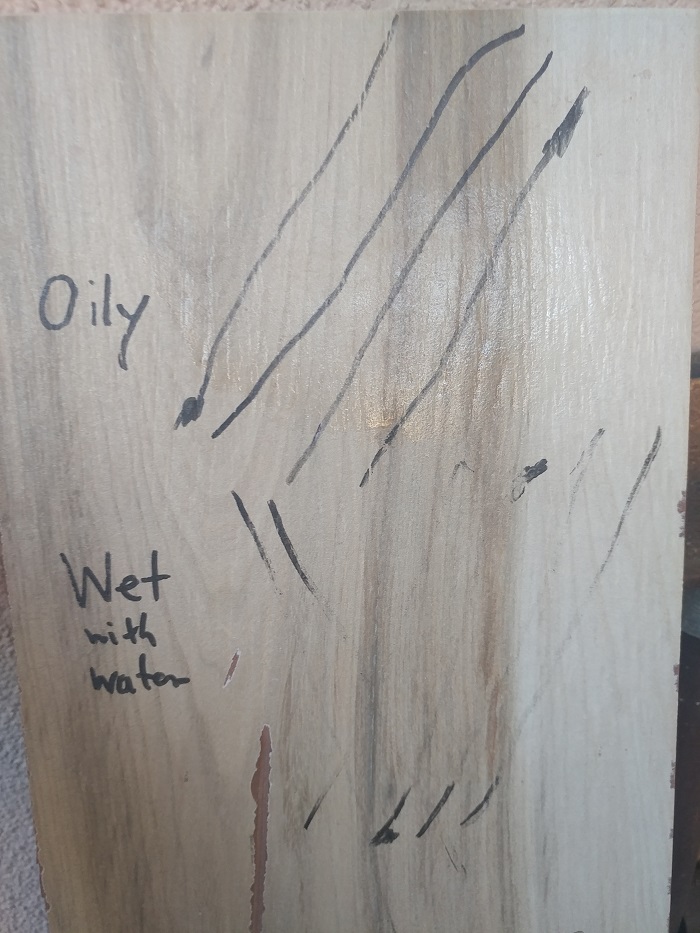 The paint markers are available now and are priced at $53.94 for the 6 color set which is again way more than I'd be willing pay for a set of markers, especially when a 5 pack of Sharpie paint markers can be had for just under $13. You can purchase either of these Faro Tools on their website at www.farotools.com Use promo code TOOLCRAZE10 and it will give you 10% off your first order on the website. Full disclosure: Tool Craze does NOT get a commission if you purchase from the Faro Tools website.
Retractable
General Purpose
Alcohol-based
Fast-drying
Opaque Mark
Non-Toxic


Free 2 day shipping – Try Amazon Prime 30-Day Free Trial

DISCLOSURE:
Tool Craze does not sell this product or any product on the Tool Craze website. Tool Craze does not handle the sale of any item in any way. If you purchase something through a post using Amazon links on the Tool Craze site, Tool Craze may get a small share of the sale. Please refer to the About section for more info.