Besides offering Hercules power tools, Harbor Freight also supplies new power tool accessories under the Hercules brand.
It seems that the Hercules brand is positioned higher than most other Harbor Freight tools in terms of quality and performance and Harbor Freight even pits Hercules tools directly against Dewalt tools.
As part of the Hercules power tool accessories up to this point, we have grinder accessories such as cut off and grinding wheels and drill and impact driver accessories such as impact rated screwdriver bits, spade bits, masonry bits, and titanium twist drill bits.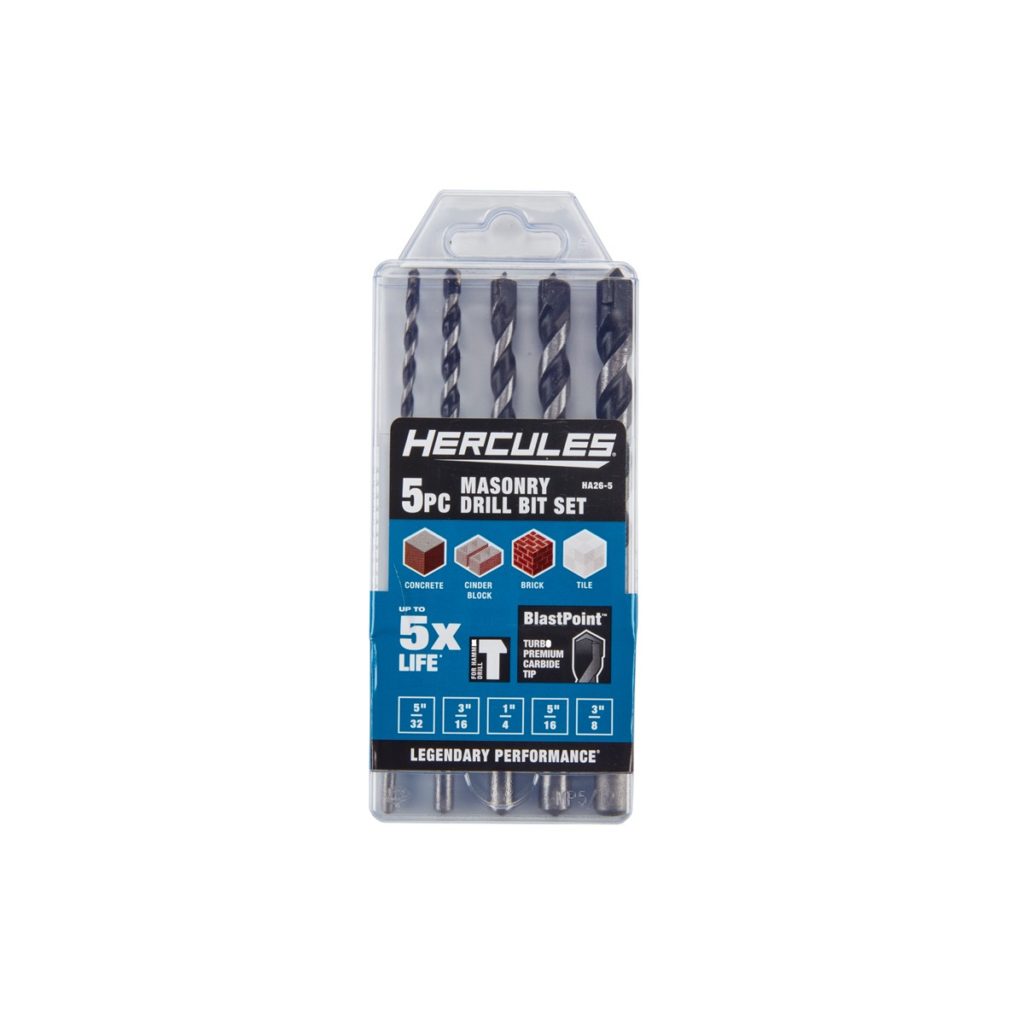 What's interesting is that two of those accessories look very similar to current Bosch accessories. The Hercules Masonry drilling bits look very similar to Bosch's original blue granite bits with the original darker blue color, not the newer ones with the baby blue color. Sure that my be a coincidence you might think but how do you explain the Hercules spade bit set? They look exactly the same as Bosch's Daredevil bits.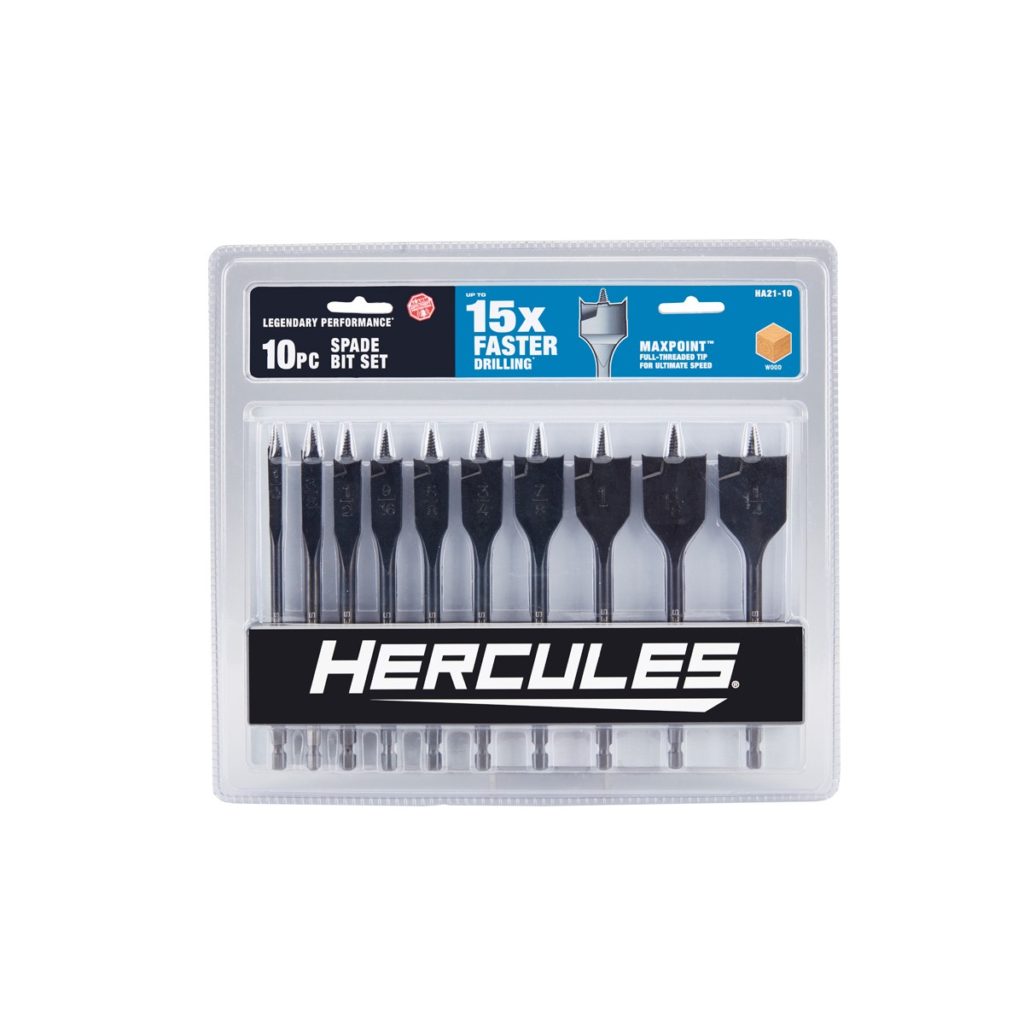 This might mean that they may be made from the same OEM plant and as rebranded Bosch's accessories. This wouldn't be a bad thing since I consider Bosch's Daredevil spade bits and blue granite hammer drilling bits as my favorite in their category of drilling accessories. Pricing is $9.99 for the masonry bit set which includes 5 bits sizing from 5/32 to 3/8″. The Hercules 10 piece spade bit set is priced at $19.99 (same price as Bosch Daredevil 10 pc bit set) and includes bits ranging from 1/4 to 1-1/4 inch.
The grinding cutoff wheels offer a pretty good deal at $9.99 for a 10 pack which makes them a buck each, the grinding wheels are a decent deal as they are $2.39 everyday price each. At that price they are lower than average prices for single grinding wheels but not the lowest I've seen. So far Hercules only offers metal working angle grinder wheels as both cutoff and grinding wheels are for metal. No Hercules concrete wheels at the moment.
The impact rated screwdriver bit set is $19.99 and is a 45 piece set. It offers a nice assortment of bits at a decent price, the price is good although I've seen similar number bit sets for less so it all depends on how willing you are to look for a better deal on bits. The Hercules bit set looks good from what I can see and they claim to have the best fitment, which manufacturer doesn't claim they have the best? The also claim 10X life and are said to be able to drive up to 1500 screws before showing signs of wear, pretty impressive if true, however I've never been anywhere close to that on other bits in my experience, impact rated or not. Maybe if you have perfect form for driving screws and never strip them due to user error.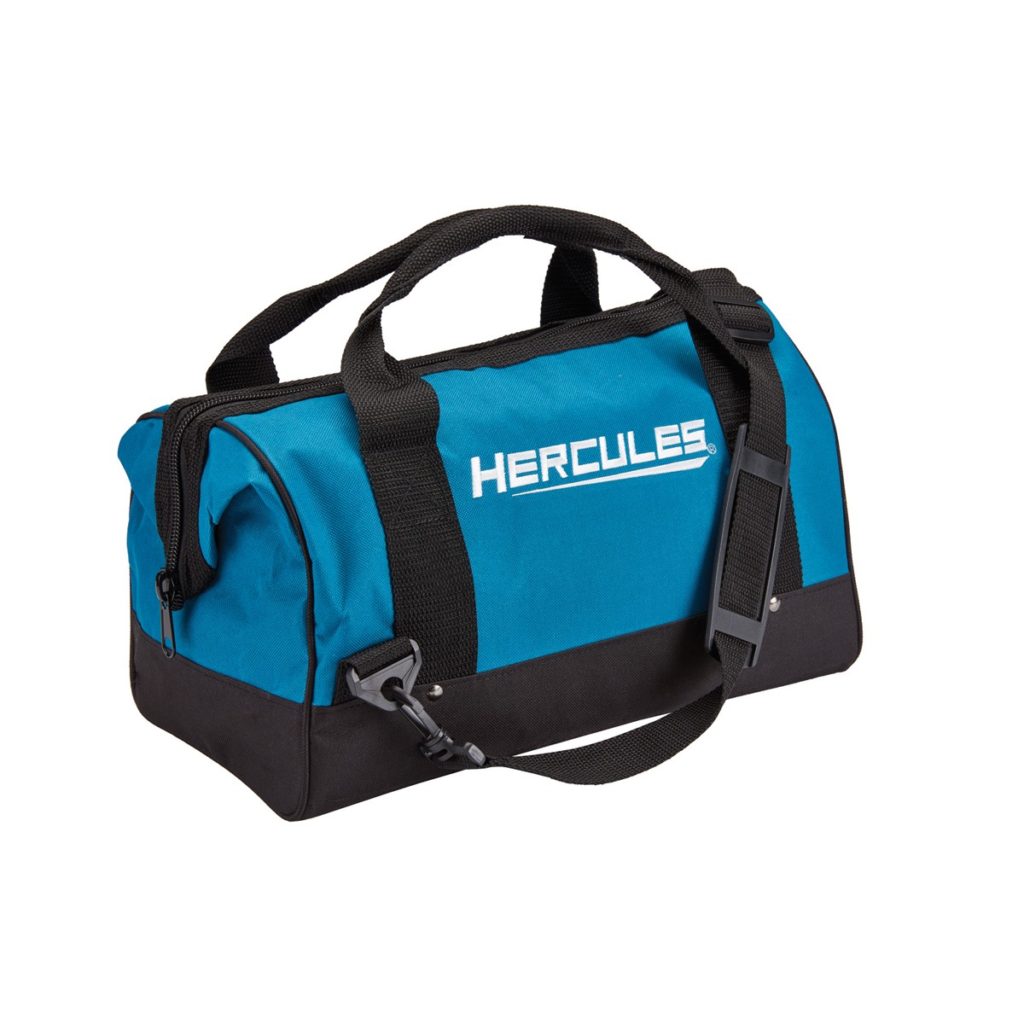 They also include a Hercules 16 inch soft tool bag to store your tools. It's a very basic tool bag, doesn't look cheap just very basic. Includes a large zipper with the main compartment being the inside and that's it. Two grip handles with very little padding and also includes shoulder strap. It looks like the same quality of a tool bag you'd expect to offered in other brands tool kits. Price is $12.99.
DISCLOSURE:
Tool Craze does not sell this product or any product on the Tool Craze website. Tool Craze does not handle the sale of any item in any way. If you purchase something through a post on the Tool Craze site, Tool Craze may get a small share of the sale. Please refer to the About section for more info.