June 6, 2018
Comments Off

on Husqvarna Construction K770 Power Cutter – New 14 Inch Concrete Saw
Husqvarna Construction has launched a new concrete cutting machine with the K 770 Power Cutter.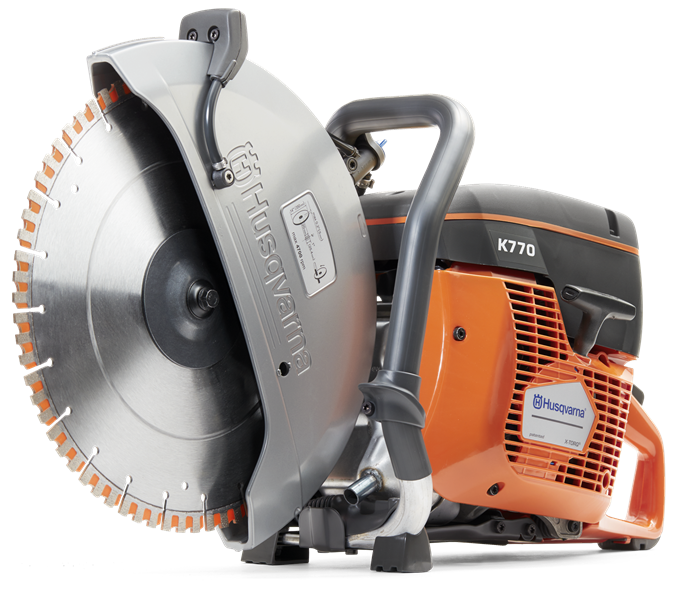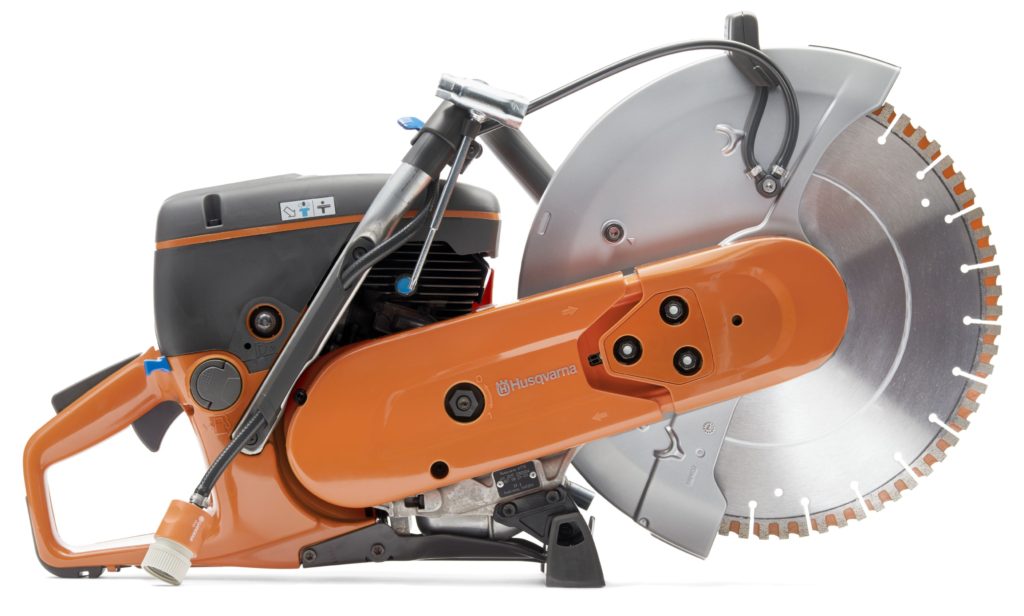 This new machine is a gas engine powered concrete cutter with a 14 inch blade (350mm) and is offered both in the USA and UK markets. Luckily it shares the same model number so as to not cause any confusion.
Like all concrete cutters, it offers the ability to cut concrete and includes a hose attachment for wet cutting for less mess and to water cool the blade as it cuts for longer blade life however Husqvarna claims that their new K770 machine is "More powerful, easier to handle and even more sturdy and durable." They also claim it has "massive torque" which helps it make up to 125mm deep cuts (4.9 inches). Power comes from it's 74cc engine.
BUILT TO PERFORM
When it comes to productivity, Husqvarna K 770 plays in its own league thanks to the high power-to-weight ratio. The well-thought design increases the exactness and the force of the cut, while the low weight and the vibration-damped handles ensure comfortable handling during long, productive work shifts. The spring-loaded, semi-automatic SmartTension™ technology, makes it easy to ensure that the drive belt is always kept in the correct tension, thereby ensuring optimal power transmission as well as minimal tear and maximum life of the belt. And thanks to the new heavy-duty cutting arm with three-bolt joint, longevity and durability is guaranteed in all conditions.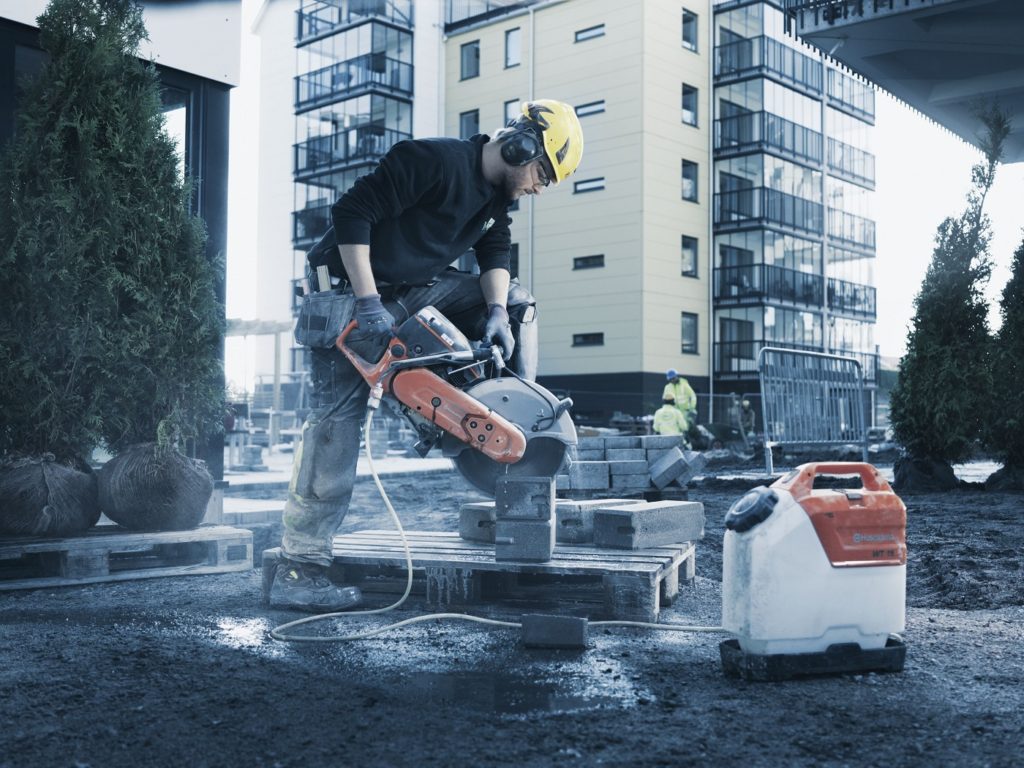 The new Husqvarna K770 Power cutter is available now and prices start at $879.
 Active air filtration is one of the most efficient air filtration systems on the after market
 Engine with A-Torx produces more power, higher torque and 75% fewer emissions
 The spring loaded, semi automatic smart tension ensures that the belt is always at the correct tension.
 The digital ignition module is updated to provide a powerful spark with optimized timing, enabling an easy start and efficient combustion.
20.7 lbs assembled weight
14 inch blade diameter
2 cycle engine
5 hp



DISCLOSURE:
Tool Craze does not sell this product or any product on the Tool Craze website. Tool Craze does not handle the sale of any item in any way. If you purchase something through a post on the Tool Craze site, Tool Craze may get a small share of the sale. Please refer to the About section for more info.