In this review, we'll be taking a look at ISOtunes latest bluetooth hearing protection headphones, the Xtra model. What's great about these bluetooth headphones is that they are also hearing protection. This means they keep your ears protected from loud noise on the jobsite and from heavy machinery or simply if you want to drown out the world such as ambient noise on an airplane, or silence your surroundings to keep focused at the office.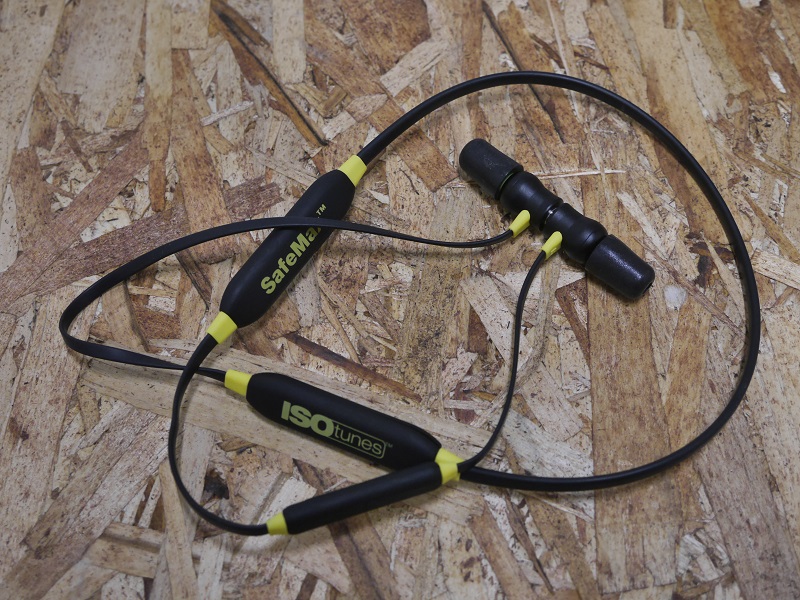 As a disclosure, I was provided a set of ISOtunes Xtra at no cost to me for review however I am not paid, sponsored, or obligated to give a positive review. As with all my reviews, I give you my honest unbiased opinion.
The ISOtunes Xtra model is their third model of bluetooth earplugs that offer sound reduction and also double as wireless headphones. ISOtunes labels these headphones (including the original and Pro models) as being noise-isolating earbuds. Do not confuse these with noise-cancelling as they do not offer any electronic wizardry to "cancel" out noise. They reduce noise the old fashioned low-tech way much in the same fashion as how noise reducing earplugs work. In fact, they work exactly the same way as earplugs and are basically wireless earbud headphones with thick sound reducing earplug tips.
Once inserted in your ears, these bad boys offer sound reduction of a rated 27 decibels and they work about as good as hearing protection earmuffs. I tested them out while doing weekly maintenance on my lawn and did a great job at reducing noise from my cordless battery powered mower, string trimmer and blower. I'd be lying to you if I told you I couldn't hear my equipment at all while wearing the ISOtunesXtra as I could still hear the equipment but very just slightly. Keep in mind that's while the headphones are off and no music is playing. Once I turned them on and played some tunes wirelessly, even at mid volume, I could no longer hear the equipment. Makes it seem like you muted the world when playing music.
Just like their previous ISOtunes models, these offer volumes that won't damage your hearing. This basically means they are not as loud as regular headphones but is not due to a limitation but instead is done for safety reasons. With that said, they can still get pretty loud and are louder than many pack in wired headphones that come bundled with smartphones. You also don't need to keep them as loud since the earplug tips silence your environment so a little volume goes a long way. With that said, there were a few times I would've liked to go a bit higher when your favorite song goes on and you want to play it at full blast.
ISOtunes XTRA meets the OSHA and NIOSH requirements and can be used as a hearing protector in the workplace.
As far as sound quality is concerned, there is a substantial sound quality improvement over previous original and Pro models. The previous models had problems with distortion however the Xtra model doesn't distort like the previous models did even at high volumes. I also greatly enjoyed the heavy bass these models produce and actually have noticeably more bass than my Harman Kardon Bluetooth headphones which have much larger 40mm drivers. The ISOtunes Xtra audio drivers can deliver clean detailed sound however the audio resolution can at times become very soft and muffled. Heavy bass seems to soften instrumentals and voices making audio muddy at times but it's all dependent on the track you're listening to but overall, I'd say the music quality is good to great. Not excellent, so if you are an audiophile and want the cleanest, most detailed sound – there are other bluetooth headphones out there but these are still perfectly enjoyable for casual music listening and offer sound isolating properties only hearing protection earplugs can offer.
Call quality is good and during calls, other's say that audio quality is the same on their end as when I speak directly into the phone. On my end, the audio is just fine. I can easily make out what others are saying, if not a bit soft but I do like that it's easier to hear others since the outside noise is greatly reduced plus the sound volume is much higher than on your phones earpiece.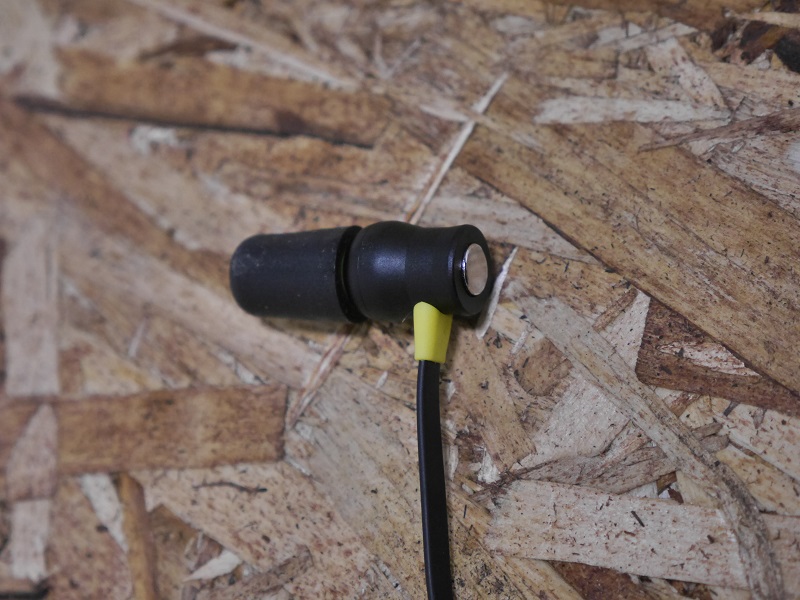 The sound isolating ear bud tips fit comfortably and stay comfortable for about 1-2 hours of use and start irritating my ears at about three hours but your experience may vary. I like the material they used for the ear tips which is different from the foam used in the original models. They don't seem to soak up oils like my regular ear plugs I use for sleeping so they appear to last for several uses. They do have little tubes inside the ear tips that ensure sound from the speaker doesn't get pinched and blocked and luckily the tubes are recessed enough so as to not scratch your ears when inserting into your ear. I had this problem with the pro models and was very uncomfortable but the Xtra model doesn't suffer from this problem as they seem to have addressed the issue. The tubes in the Xtra models hold their shape well and are also a soft flexible material which is good for comfort.
As far as bluetooth features go you get power on/off, volume up and down, and can be used to make calls. The on/off button also pauses and restarts music tracks and if you hold the volume buttons, they can skip to the next tract or start back at the beginning. I like that they went with a similar design as the original models with metal bodied drivers with magnets on the back. The magnets help keep both ends together when not in use and snapping them into place can also place the headphones in a battery saving sleep mode that resumes your music when you disconnect the magnet ends and use them again. I like the small design of the metal driver bodies however their small size makes it harder to grip and pull them out of your ears.
I liked the design and simplicity of the ISOtune original models however one thing that could have been better was the short 4 hour runtime and I like that they improved playback time on the Xtra models and are rated for 8 hours or more of runtime. I tested the runtime of these Xtra models and got exactly 8 hours with mostly mid to high volumes which is very close to their claims. Charging is done via USB micro and they include a charging cable to get you started. I would have preferred USB-C but it's not a big deal.
They don't come with a nice padded case like the ISOtunes originals do, but they do include a drawstring bag/pouch and extra sound isolating earplug tips in medium and large, and also offer 3 extra silicone tips (s,m,l) for when noise reduction is not necessary. The price is $79.99 and they are available now.
If you need sound isolating headphones that rival noise reducing earplugs and have been itching to try out ISOtunes bluetooth sound isolating headphones, I'd suggest going with these Xtra models as they offer the convenience and simplicity of the original models and give you much better runtime at around 8 hours. They also offer better sound quality than the other two ISOtunes models and the sound reduction is just as good. These would make a great set for anyone looking for great sound reduction/hearing protection and good-to-great music audio quality with crazy good bass. Don't get these if you expect ultimate music audio quality as the audio can get soft and muddy at times.
ANSI-certified 27 dB Noise Reduction Rating (NRR)
Up to 8 hour music playback and talk time, 180 hour standby time. USB-rechargeable lithium-ion battery
OSHA-compliant, including ISOtunes signature SafeMax™ Technology with 85 dB volume limit
Bluetooth 4.1 + EDR, compatible with all Bluetooth-enabled devices
ISOtunes™ signature mic with background noise cancellation for phone calls eliminates steady state noise like engines, mowers, fans, vacuums, and saws for clear calls in loud environments
IP45 dust, sweat and water resistant
Lightweight memory wire neckband for comfortable long-term wear
Magnetic earbuds: play/pause music, answer/end calls, and keep the earbuds safely around your neck
Includes 4 pairs (XS,S,M,L) of heat-activated ISOtunes TRILOGY foam earplugs for optimal sound quality, comfort, and noise isolation. Also includes 3 sizes/pairs of rubber double-flange eartips


Free 2 day shipping – Try Amazon Prime 30-Day Free Trial

DISCLOSURE:
Tool Craze does not sell this product or any product on the Tool Craze website. Tool Craze does not handle the sale of any item in any way. If you purchase something through a post on the Tool Craze site, Tool Craze may get a small share of the sale. Please refer to the About section for more info.