Klein Tools just announced a set of Tradesman Pro kneeling pads in standard size 60135 and in a large size 60136. Klein was also kind enough to send me one of the large kneeling pads for review. As a full disclosure, they were sent at no cost to me and as always I will provide my honest unbiased feedback. I am not paid or swayed in any way to give a positive review.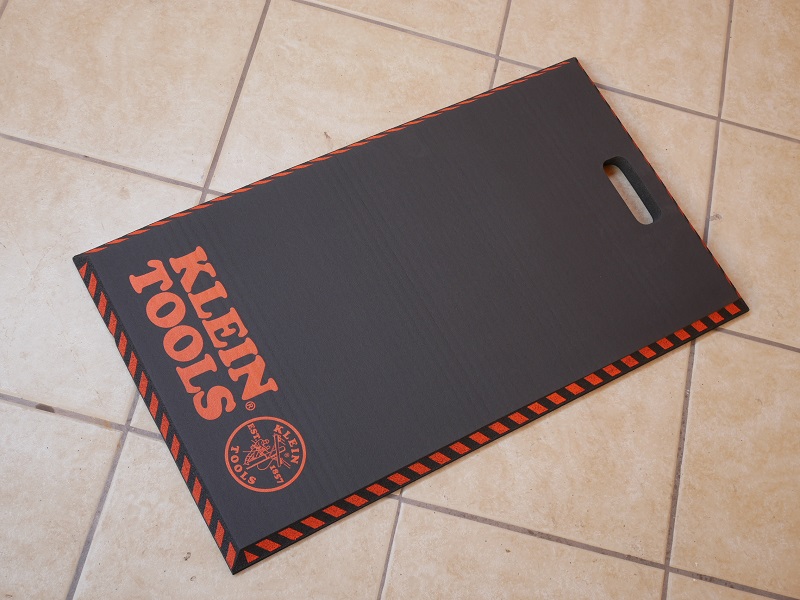 Both units are made of closed cell foam (NBR) that's not only comfy to use but it bounces back to shape after use and NBR is resistant to petroleum, silicone-free and water-repellent. It appears to be one single piece of foam with a slot cut out to form a handle grip for easy transport. The top and bottom of the foam is solid to prevent moisture/liquids/sweat from soaking in however the sides of the foam are not solid foam. They have visible foam bubble/pockets that have the potential to soak in some moisture and liquids (I did not test to see if the sides soak liquids or not so that is yet to be seen) but at least the top and bottoms are sealed.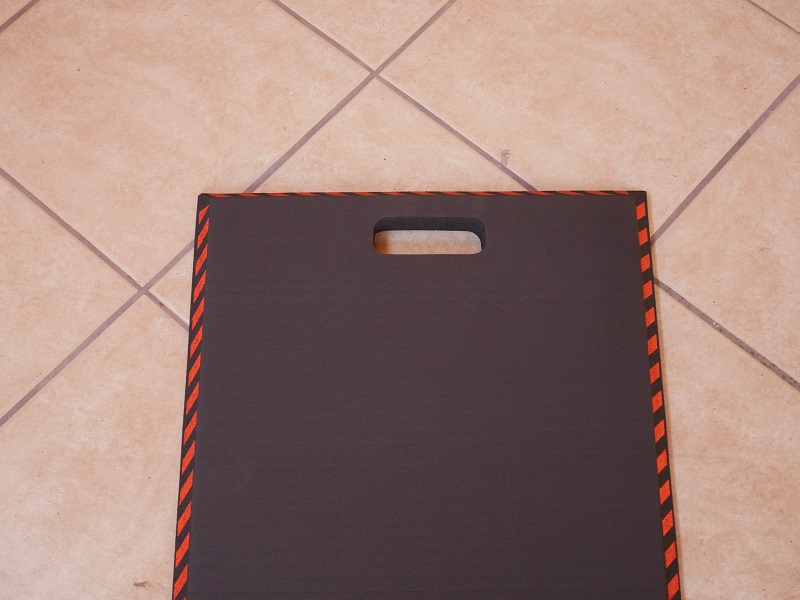 The foam thickness is 1 inch and is very comfy to use and is much comfier to use than wearing knee pads. Although being a foam pad, you have to carry it with you and move each time you cover more ground unlike knee pads that are on your knees at all times. Kneeling pads are perfect when you know you're going to work in a single area for a long time and don't jack up the backs of your knees like knee pads do so for stationary use, kneeling pads win.
The Klein large kneeling pad measures 27-1/8″ x 15-3/4″ and has sufficient room to take a step or two before needing to move the pad. The standard size one is 21 inches x 14 inches which is sufficient for a single person while having ample space but it's smaller size means that if you need to move a step you will need to move the pad. The smaller standard size pad does have an added advantage over the larger model since it takes up less space in storage. Both Klein kneeling pads have large Klein Tools wording and logo on them.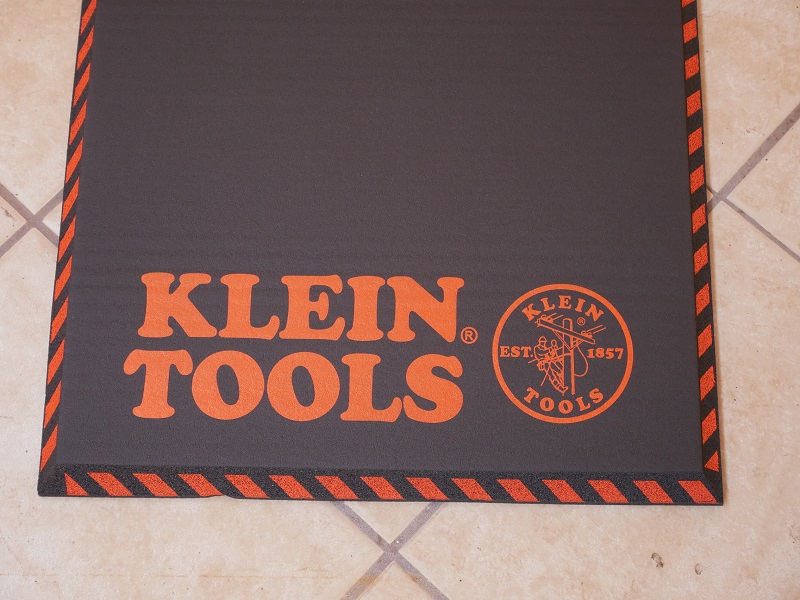 Other than the size difference, they are very similar in quality however there are a couple of cosmetic differences between the two sizes. The standard size has rounded corners and concave sides while the large pad has square corners and beveled sides and has orange stripes the beveled edges purely for aesthetic purposes.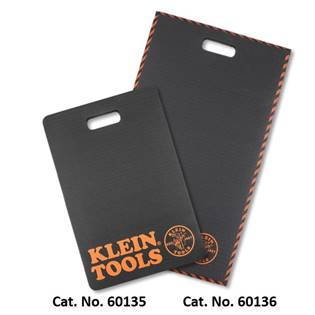 Both Klein Tools kneeling pads are available now and are priced at $28.99 for the standard size and $39.90 for the large size at the time of writing.
1-inch thick closed-cell foam (NBR) provides ultimate knee protection
Resilient kneeling pad bounces back to original form after use
Built-in handle allows for convenient transporting or storing
NBR is resistant to petroleum, silicone-free and water-repellent
Designed to prevent fatigue when kneeling or standing
Indoor or outdoor use; hand washable
Two sizes available: Standard (Cat. No. 60135) and Large (Cat. No. 60136)
Chamfered safety edge with orange stripes provides visual and tactile awareness of edge (model 60136 only)


Free 2 day shipping – Try Amazon Prime 30-Day Free Trial

DISCLOSURE:
Tool Craze does not sell this product or any product on the Tool Craze website. Tool Craze does not handle the sale of any item in any way. If you purchase something through a post on the Tool Craze site, Tool Craze may get a small share of the sale. Please refer to the About section for more info.