Klien just came out with a new Klein VDE screwdriver set. This is a 5 piece insulated screwdriver set and includes a case for storage. The Klein VDE screwdriver set features durable, molded insulation to meet or exceed all VDE standards for insulated tools with a few few extras to boot.
Klein VDE screwdriver set features
Meets or exceeds VDE standards for insulated tools
Ergonimic handle grip for greater torque and comfort
Anti-roll design prevents tool loss
Slim tip design for easier access to tight spaces
Blade type and orientation indicator on the bottom so you can find the right screwdriver every time while they are in your tool bag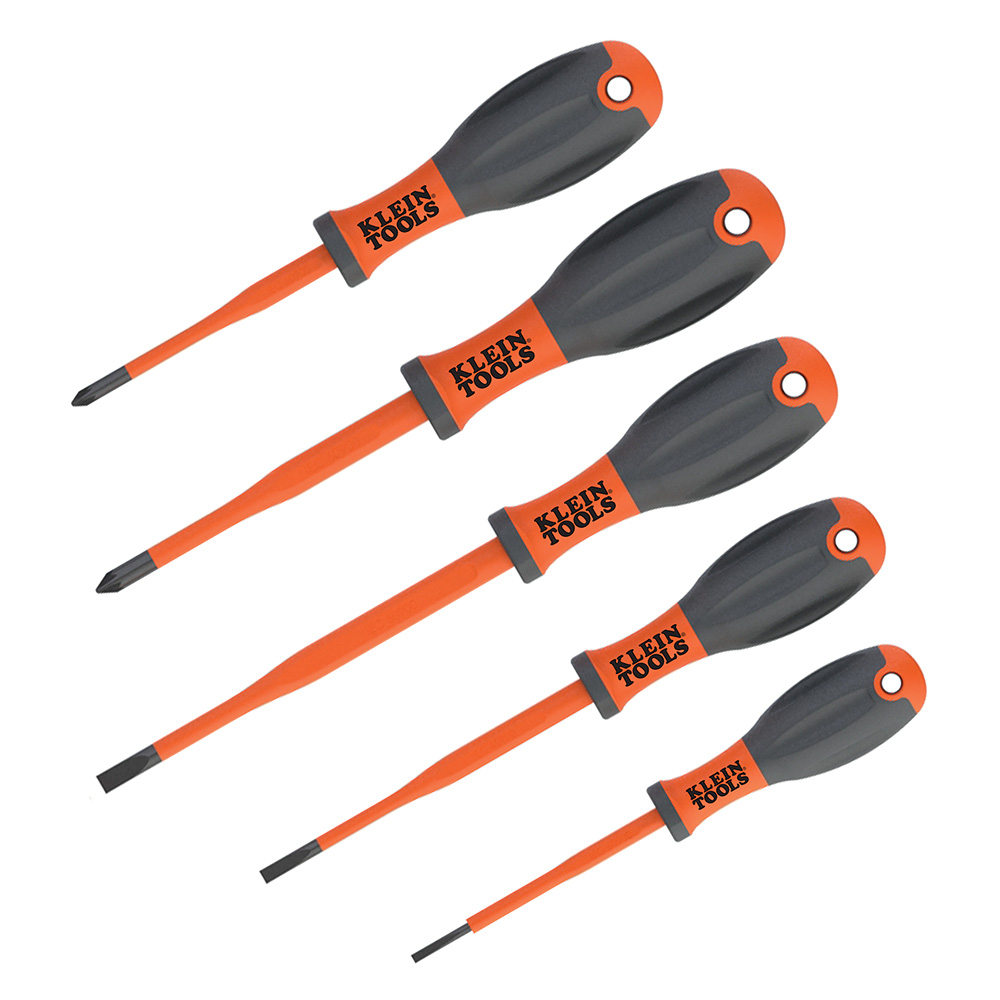 Klein VDE Screwdriver Set includes:
2.5mm x 75mm Flathead
4mm x 100mm Flathead
5.5mm x 125mm Flathead
80mm Pozidriv #1
100mm Pozidriv #2
These are a nice set of insulated screwdrivers, obviously not meant for everybody and for every use where a screwdriver is needed. These are geared specifically towards electricians. I'm not sure of the price of this set as a quick google search comes up empty but I will leave an Amazon link below so that when they do come up you can check them out. For more info directly from the source, check out the official Klein website on these slick new insulated screwdrivers.