Empire has designed new box levels with integrated LED lights for easy viewing in poorly lit conditions. This will definitely help users dealing with poor light and won't have to resort to using flashlights when both hands are needed.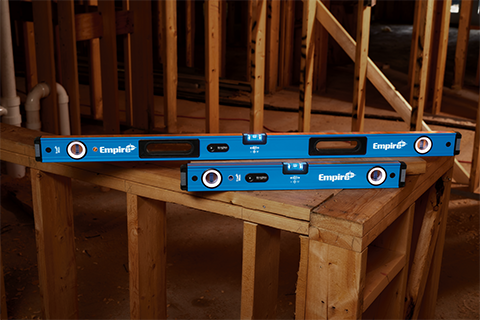 Just like all Empire Levels featuring True Blue, the new e95 UltraView LED Series represents the very best in high-performing layout solutions for Empire. Featuring precision milled edges and exclusive e-Band vials, these levels provide maximum visibility and .0005"/inch (0.029 degrees) accuracy.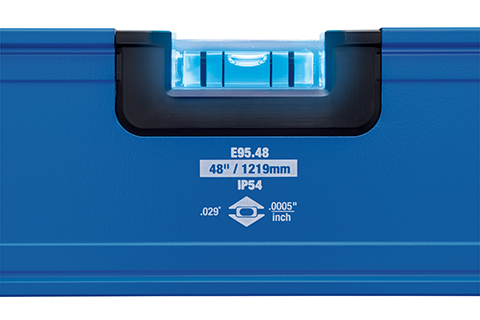 These Empire E95 Ultraview LED Box Levels are IP54 rated for protection from dust and water getting in there.  It has removable shock absorbing rubber end caps that can be removed without any tools and the box frame is a high strength all metal design for long life that can withstand drops and abuse. Empire's patented Reinforced Vial Locking System protects the center acrylic block vial for longer life accuracy without compromising the 300° viewing window for enhanced visibility from any angle.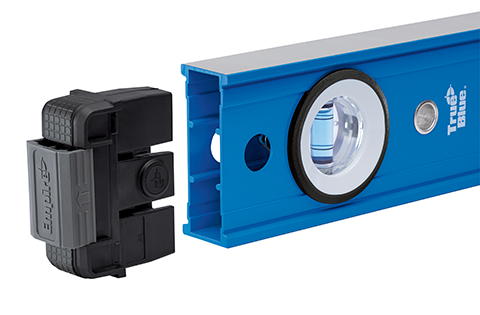 There will be 4 new total Empire E95 Ultraview LED Box Levels in magnetic and non magnetic models that come in two sizes, a 24″ level and a 48″ level. The magnetic models include powerful rare earth magnets which will provide maximum strength so that they can be used on metal door frames, leveling steel studs, or ferrous pipe and in other common metal-working applications.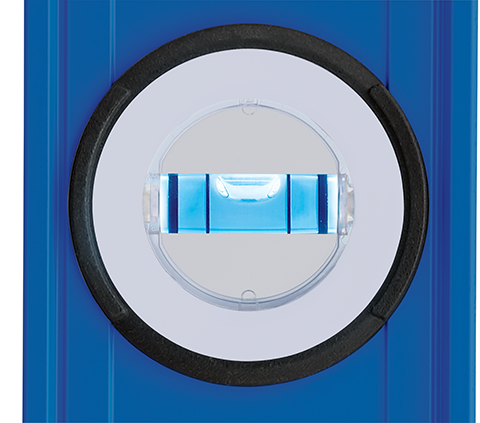 These new levels will be available in July 2016.
E95 UltraView™ LED Series Box Level Models
NON-MAGNETIC
24" e95 UltraView LED Non-Magnetic Box Level (e95.24)
48" e95 UltraView LED Non-Magnetic Box Level (e95.48)
MAGNETIC
24" e95 UltraView LED Magnetic Box Level (em95.24)
48" e95 UltraView LED Magnetic Box Level (em95.48)