MagnoGrip Magnetic Wristband – Here's a nifty little device that fits over your wrist and has a built in magnet with a large'ish surface area to hold a decent amount of nails and screws while you work. Because it holds accessories for you, it acts as a third hand as it essentially frees up one hand so you can use both hands for the task at hand.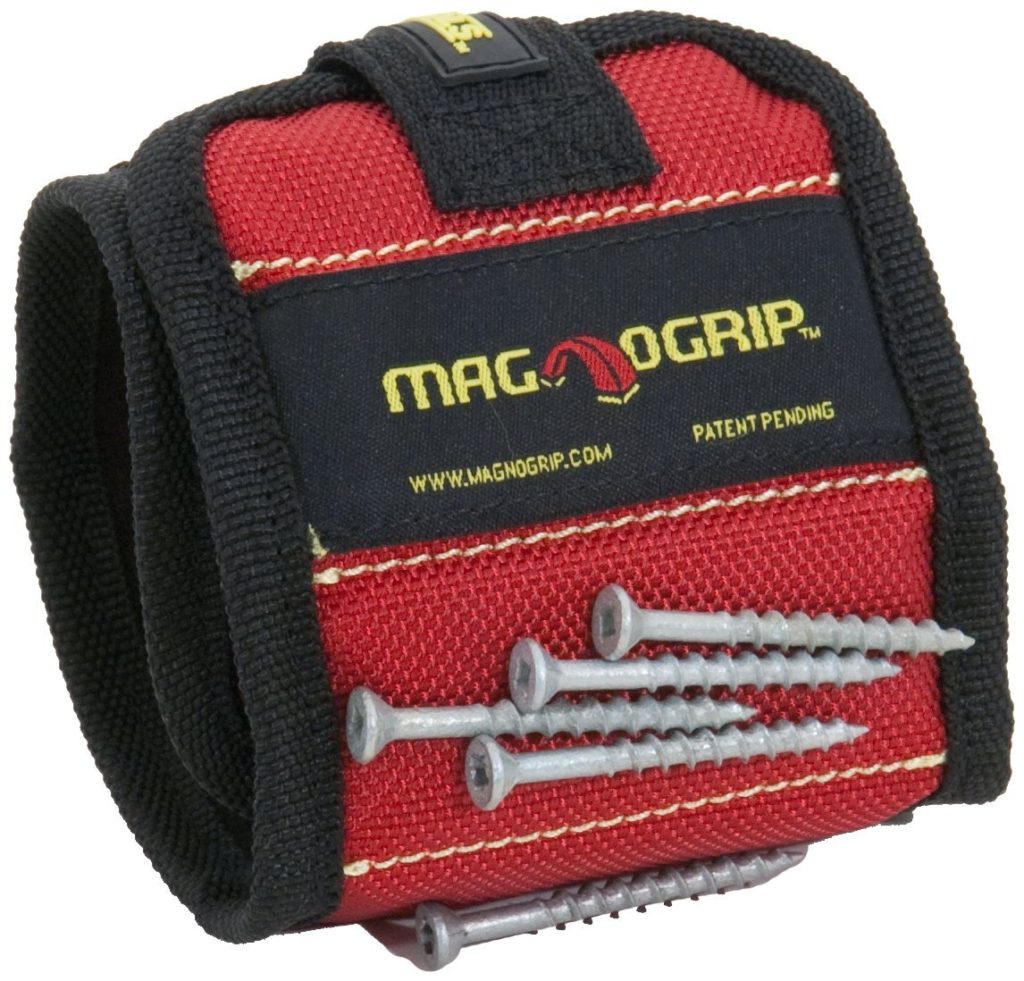 USES:
Great for holding screws when you are driving screws with a power drill or using a screwdriver
Great for holding nails when hammering
Free's up one hand that would otherwise be used for holding screws or nails
Holds anything else that's small and metallic such as nuts, bolts, washers, drill bits, screwdriving bits, small tools, etc.
This little MagnoGrip Magnetic Wristband is built to high standards and is made of durable double layer 1680D ballistic polyester, and is reinforced with rivets at the key stress points for increased durability while it's strong magnet keeps screws and other small metal objects firmly in place while you work.
This is currently a #1 best seller on Amazon with excellent user review feedback of 4.5 stars out of 5 with 1200+ reviews on Amazon.
It has a street price of around $10 and comes in one size fits all. It has a velcro strap that you can adjust to your specific size.