As you may know, Makita recently revamped their 12 volt power tool line with a completely new 12 volt platform called CXT. This new platform ditches the pod style batteries that fit inside the handle in favor of slide pack batteries just like their 18 volt slide pack batteries. Not only do they offer a new battery platform but the slide pack batteries allow for a more slimmed down ergonomic handle. The new batteries are offered in larger capacities such as 2.0 and 4.0 ah capacities and some of their batteries include fuel gauges to check remaining battery charge. Makita is off to a great start with their new line with several 12 Volt CXT cordless power tools including a 3/8″ brushed drill, screwdriver, 3/8″ hammer drill, impact driver, reciprocating saw and mini circular saw. They also offer brushless 12 volt power tools with a couple of new drills – a 3/8″ drill and hammer drill.
No doubt Makita will continue to expand on their new 12 volt CXT line and I would like to see a couple of Makita 12V exclusives show up on the new platform.
Please do not mistake my wishlist as rumors or as confirmation that these products will come out for their new 12V platform. I am not suggesting these will ever make their way to the new CXT line. This is simply a wishlist I have formed and nothing more, just my hopeful thinking.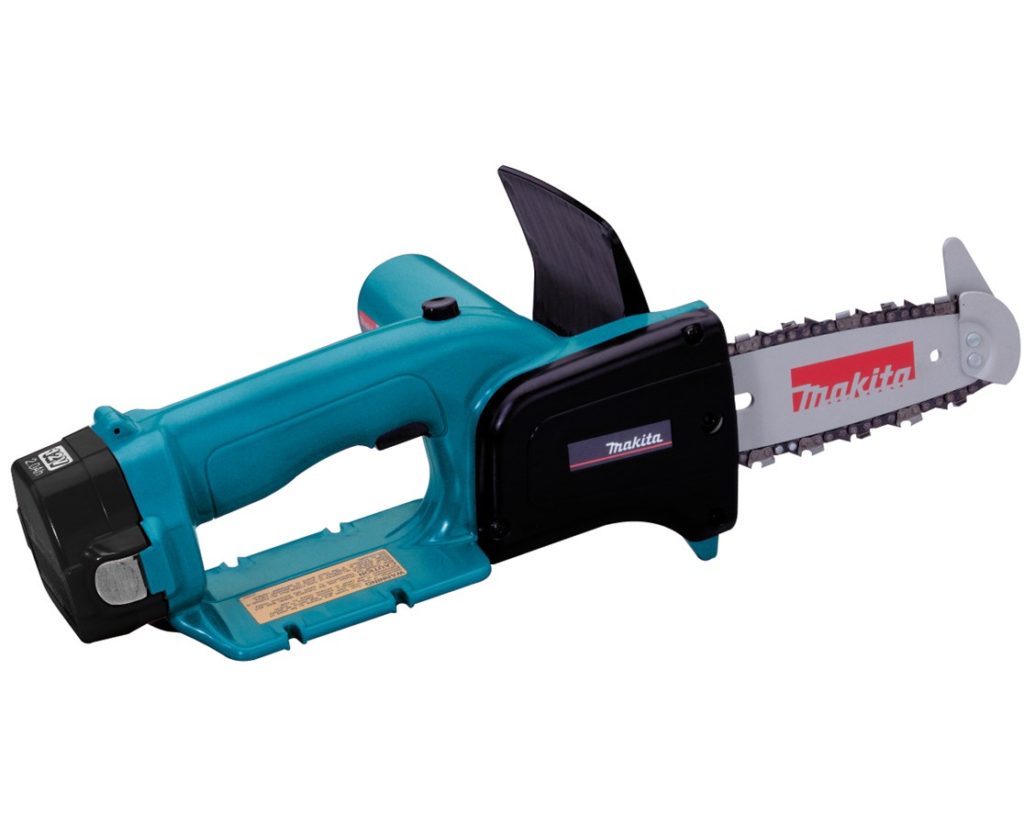 First on my wishlist is the Makita 12V chainsaw. 2 generations ago, Makita released a 12 volt chainsaw UC120DWD with a 4.5 inch bar and chain on their Ni-MH Ni-Cad 12V battery platform. This saw was dubbed as "the worlds first cordless chainsaw" at the time which is impressive enough at the time and even more impressive was that this was on a 12 volt platform. Today there is no shortage of 18 volt chainsaws but I dare you to find a 12V chainsaw.
The UC120DWD came with a 12V Ni-MH battery which is the next step above NiCad battery tech but behind today's current standard lithium ion technology. With the included battery the UC120DWD was able to Cut up to 93 pieces of 1-3/4 in. hard wood from a single charge.
Unfortunately this model has been discontinued recently and to make matters worse, it skipped a generation on Makita's previous generation 12 Volt power tools running on lithium ion pod style batteries. Now that Makita has a new CXT 12 Volt platform,  I think this is the perfect opportunity to bring back this slick little chain saw.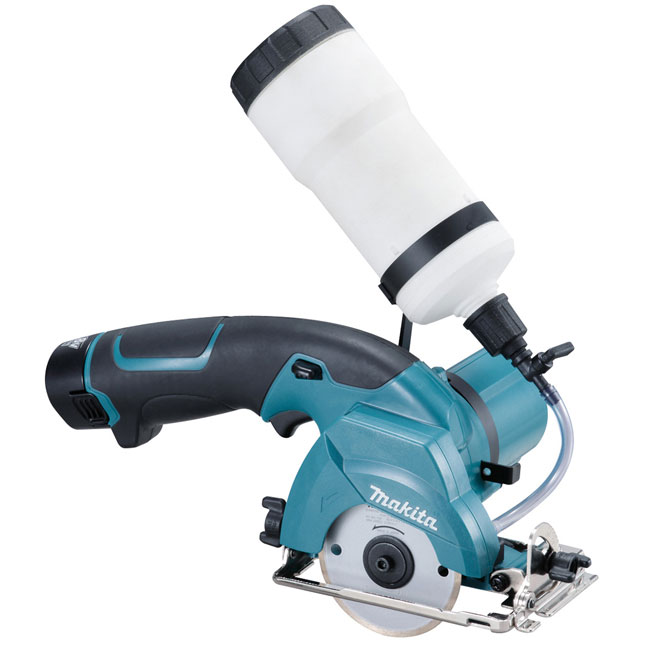 Next on my wishlist is the Makita 12V tile cutting saw. This saw is currently available on their 12V pod style platform as the CC01W and is based on the mini circular saw design but fitted with a tile cutting blade and built in water reservoir for wet cutting – giving it the ability to cut tile. Leave it to Makita to come out with some highly interesting tools you don't normally see on cordless battery platforms, and even rarer to find on 12 volt. I think this will be a great addition to the new Makita 12 Volt CXT line.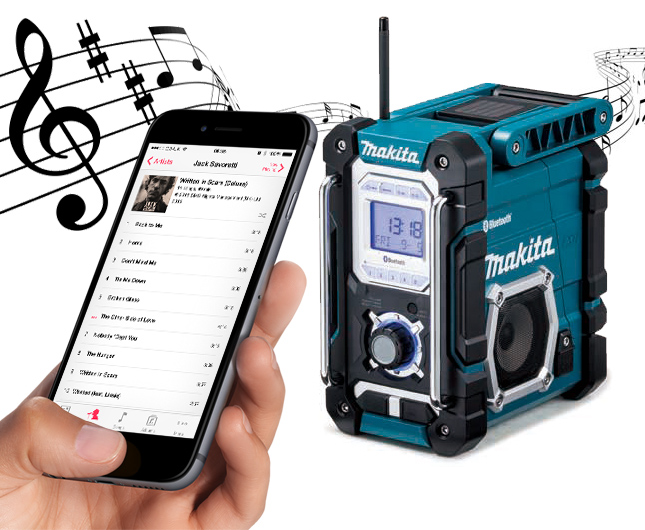 Next on my wishlist list is a 12 volt bluetooth speaker. By now most 18V brands including Makita have bluetooth capable devices such as radios and speakers. With Bluetooth capable devices, users can pair their phones wirelessly to a bluetooth capable device to stream their mp3 tracks or internet radio. Currently Makita only offers a Bluetooth capable radio on their 18v platform and they have yet to make a Bluetooth speaker of any kind. I feel that a 12 Volt bluetooth speaker would be a perfect fit for the new Makita 12V CXT platform.
What do you guys think of my wishlist for Makita's new 12V CXT line? Do you think these will ever become reality or doubt they'll make it? Or do you have any tool suggestions you would like Makita to come out with in the future on their new 12V CXT line. Let me know what you guys think in the comments section below!