Makita has introduced a new line of impact rated bits called the Impact XPS that are their premium, top of the line bits.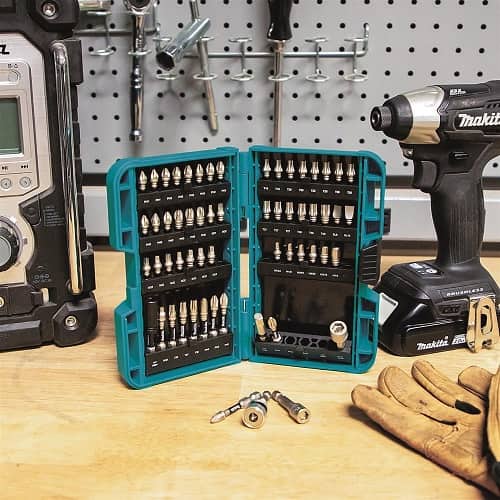 These new Impact XPS bits are rated to last up to 90 times longer than standard (non-impact) bits and are positioned higher than Makita's ImpactX and Gold lines. Impact rated bits are a must on impact drivers as they produce much more torque than drills and the bit's have to be strong enough to handle the additional force so they last longer as standard bits tend to fail on impact drivers very early on, which results mostly in broken tips and more wasted bits.
According to Makita, the new Impact XPS bits are designed for even the strongest impact drivers today. They have three main features that help them achieve that. First is exact fitment where the bits are precision machined which make for better contact with the screw head to help prevent stripping (cam-out). If the fitment is as good as their ImpactX and Gold bits, then they should have excellent bit fitment as well. Makita's bit fitment was always one of my favorites, them and Dewalt Flextorq bits.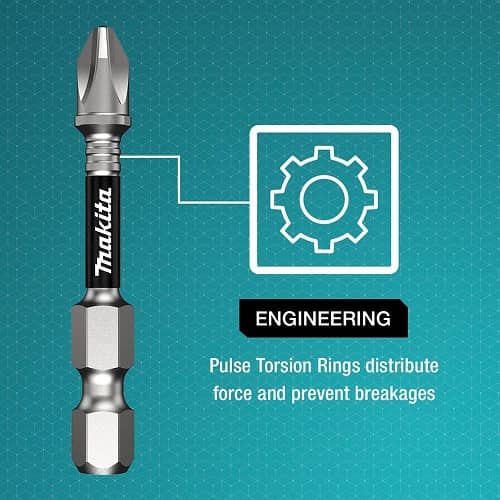 Second on the features list is what they call Pulse Torsion Rings and Zone – these are specially engineered pulse torsion rings and a torsion zone to help prevent the screwdriver bit from snapping. According to Makita, the Pulse torsion rings are said to disperse impact energy through the torsion zone and off the bit tip. The torsion zone has been optimized to flex under load to transfer impact energy for improved bit life. The length combined with diameter is a special formula to create an optimized torsion zone. Makita says this engineering works together for longer performance life.
Third on the features list is a unique steel blend that is said to be designed to increase durability and minimize stripping bit tips. The Impact XPS are also coated with a matte nickel surface for corrosion resistance.
The Makita Impact XPS line is offering 117 different skus at the time of writing this article and the new line includes insert bits, power bits, insert bit holders, magnetic nutsetters, sockets, and socket adapters. The new Makita Impact XPS impact rated bit line is available now.


Free 2 day shipping – Try Amazon Prime 30-Day Free Trial


DISCLOSURE:
Tool Craze does not sell this product or any product on the Tool Craze website. Tool Craze does not handle the sale of any item in any way. If you purchase something through a link on the Tool Craze site, Tool Craze may get a small share of the sale. Please refer to the About section for more info.