November 12, 2018
Comments Off

on Makita XRT01ZK Brushless Rebar Tying Tool
With only a couple other cordless rebar tying tools on the market, Makita decided to enter the game with their XRT01ZK brushless 18v rebar tying tool. Rebar tying can be very time consuming by hand, and when you've got thousands of ties to do, that's where this tool fits in.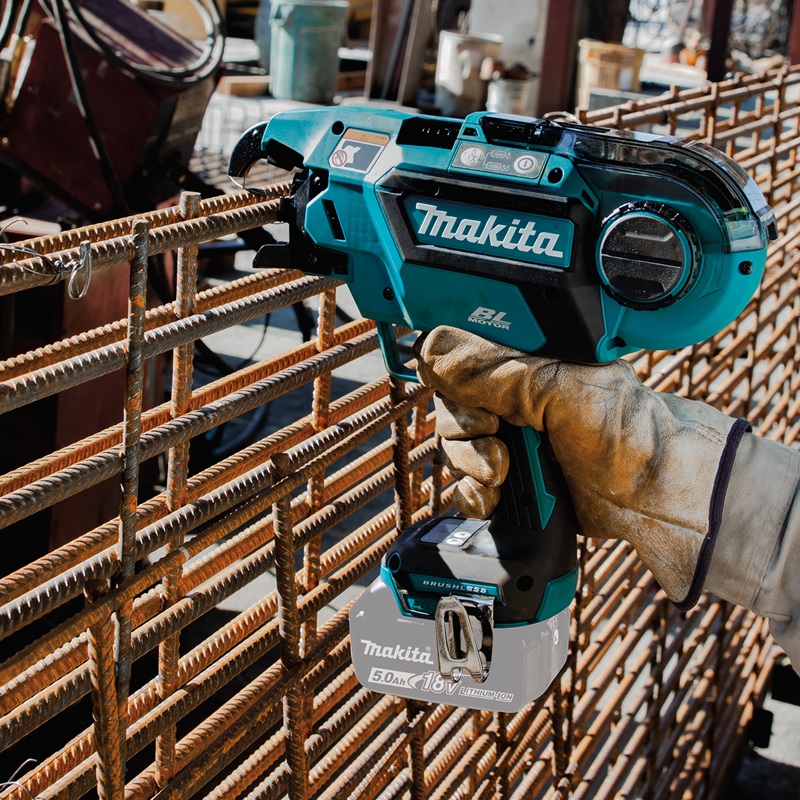 My thoughts: I think Makita was smart to release this tool as they're now the only brand to off a cordless rebar tying solution on a large battery platform. This will allow users to use their other Makita 18v tools and have plenty of batteries on site. The runtime is very impressive thanks to a brushless motor which allows this unit to make up to 5,300 ties on #3x#3 rebar on a 5.0ah battery. Just a few of the features include digital tie strength adjustment, 2 modes for single or rapid fire tying, and easy replacement of wire reels when it runs out. Obviously this is a very trade specific tool, but within that trade this should become quite popular.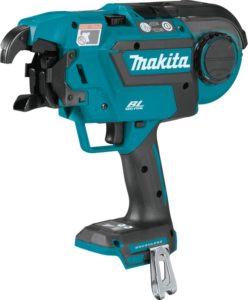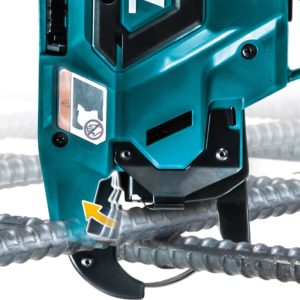 Features and Specifications:
Up to 5,300 ties of #3 x #3 diameter rebar using an 18V LXT® 5.0Ah Battery (battery not included)
Multiple bar tying capability; ties up to two #5 diameter bars or four #4 diameter bars in under 1 second
2-mode operation provides single or continuous wire tie actuation for fast and efficient tying
Fast and seamless wire reel easy-load design with automatic locking mechanism built into protective cover
The BL™ Brushless Motor eliminates carbon brushes, enabling the BL™ Motor to run cooler and more efficiently for longer life
Digital adjustment of tying strength to match various tension strength requirements
Delivers up to 120 ties of #3 x #3 rebar per wire reel allowing for maximum productivity
Trigger power switch with lock-off feature requires two actions to power the tool
Center load reel position provides added balance for more comfortable handling and less fatigue
Transparent wire reel cover protects the feeding mechanism from harmful job site debris
Low battery charge indicator alerts the operator of drained battery power (battery not included)
Extreme Protection Technology (XPT™) is engineered for improved dust and water resistance for operation in harsh conditions
Ergonomic rubberized soft handle for increased comfort
Belt clip allows the tool to remain close to operator at all times
Weighs only 5.7 lbs. with 18V LXT® battery for reduced operator fatigue (battery not included)
Equipped with Star Protection Computer Controls™ to protect against overloading, over-discharging and overheating
Compatible with Makita 18V Lithium-Ion batteries with a Star symbol
Tying speed: 0.8 seconds
Tie wraps: 3
Tying strength levels: 6
Wire gauge: 21 gauge
Lockoff switch: yes
Auto shut off: yes
Length:12"
Weight: 5.7 lbs
Price at the time of writing: not yet listed
3-year limited warranty


Free 2 day shipping – Try Amazon Prime 30-Day Free Trial

DISCLOSURE:
Tool Craze does not sell this product or any product on the Tool Craze website. Tool Craze does not handle the sale of any item in any way. If you purchase something through a post on the Tool Craze site, Tool Craze may get a small share of the sale. Please refer to the About section for more info.