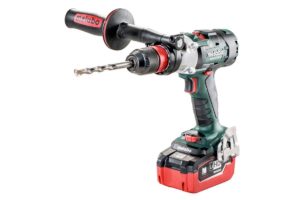 Reader Doug Nilles wrote in about the a new Metabo cordless 18V high torque drill, the Metabo SB 18 LTX-3 BL Q I.
The current top heavy weights in the high torque 18V division are the Milwaukee second gen M18 Fuel Hammer drill and the Hitachi DV18DBXL/JX, both models put out 1200 in-lbs and use brushless motors. Metabo of course did not want to be outdone and created the new Metabo SB 18 LTX-3 BL Q I which puts out 1300 in-lbs which is 100 more in-lbs than Milwaukee's and Hitachi's flagship models. Just like previous flagship Metabo high torque models, the Metabo SB 18 LTX-3 BL Q I is also powered by a brushless motor which is no doubt what helps push the limits of what cordless tools can do.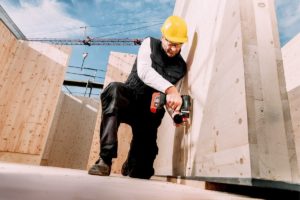 Also just like previous flaship models, the Metabo also offers a removable drill chuck that exposes a hex chuck underneath which shrinks the overall length and makes it a screw gun. On top of the interesting removable 1/2″ chuck on the Metabo, also added a 3 speed transmission which gives you the middle gear that is best of both worlds between high speed and high torque. High speed RPM is also high at 3,800 RPM no load. It also appears the traditional torque collar is removed in favor for an electronic clutch system and variable torque settings can be dialed in via a large dial below the handle.
Metabo also offers a standard drill/driver model based on the same drivetrain minus the hammer drill mode: model Metabo BS 18 LTX-3 BL Q I. The hammer drill and drill/driver models will be priced at $269 as a baretool or $399 as a kit that includes two 5.5ah LiHD batteries and charger.
Brushless motor: up to 2x the motor life, superior efficiency for longer runtime and no maintenance

Advanced electronics: electronic motor and cell protection help prevent overheating and overloading for extended tool life and runtime

3 speed gear box for versatile use, 3, 800 RPM for fast drilling and pilot holes, 2, 050 RPM for common applications, and 600 RPM for high torque needs

Torque: 1300 inch lbs.

Bpm: 32, 300
DISCLOSURE:
Tool Craze does not sell this product or any product on the Tool Craze website. Tool Craze does not handle the sale of any item in any way. If you purchase something through a post on the Tool Craze site, Tool Craze may get a small share of the sale. Please refer to the About section for more info.



Free 2 day shipping – Try Amazon Prime 30-Day Free Trial