Milwaukee just announced their newest M12 radio, the Milwaukee M12 Radio Charger 2951-20.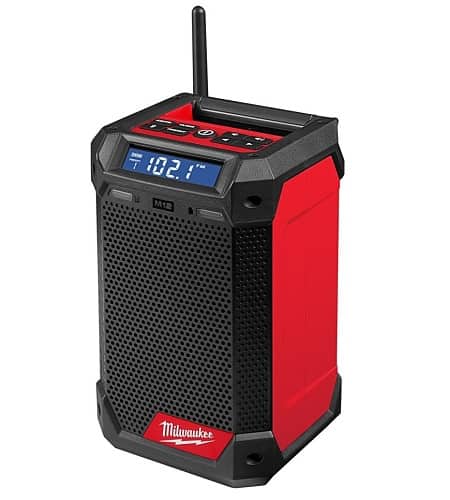 It's been many years since the original M12 radio was launched and while it was and still is a great portable radio, it lacks some of the features we use today such as bluetooth and the abililty to have USB charging for our portable devices. Sure, Milwaukee introduced the M12 bluetooth speaker a few years back that takes care of those two extra features but it's only a speaker and not a radio and relies on a wired or wireless connection to provide tunes. The new Milwaukee M12 radio has all the features we want all in one, it's a radio with bluetooth and USB 2.1 fast charging and on top of that, it can charge your M12 batteries when it's plugged in!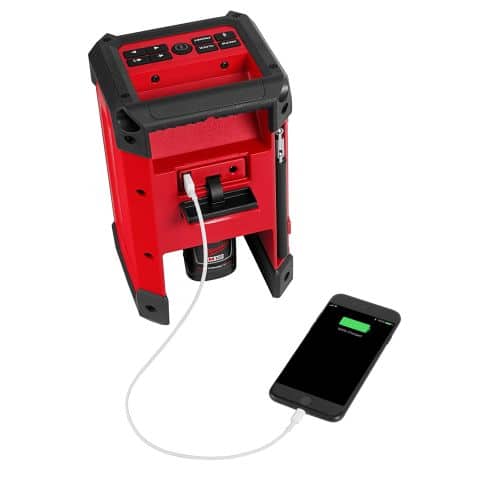 Unlike the M12 radio which has two independent stereo speakers, the new M12 Radio charger is basically large single speaker with a full range speaker and tweeter that is said to deliver clear mids and highs. I'm ok with it not being stereo as two small speakers so close together heard over a long distance negates the stereo effect. It appears the new M12 radio might have better sound and might be louder too. Runtime is said to be up to 10 hours on a compact 2.0 ah battery.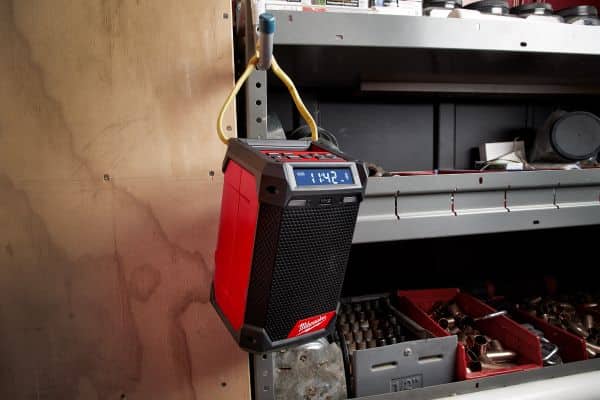 Its sleek design allows for various integrated hanging options to enhance the overall portability of the radio/charger so users can hang it up wherever they go. This includes a self-centering keyhole and a hollow handle for pass-through hanging capabilities on a variety of common jobsite materials. The new radio/charger is designed with an impact resistant exterior to protect the internal components and allow it to withstand tough conditions including drops and impacts. With an IP54 rating, it can also withstand water and debris without sacrificing sound quality.
The new M12 radio charger will be available June 2020 for $119.
Bluetooth® 4.2 Compatible: Yes
No-Interference Battery Charger: Yes
Radio Pre-Set: 10
AC Cable Length: 6'
USB Charger Output: 2.1A
Size: 5.39" x 9.21" x 5.67"
Ingress Rating: IP54 (water and debris)
Weight: 3.68 lbs
Voltage: 12V
Warranty: 1 Year



DISCLOSURE:
Tool Craze does not sell this product or any product on the Tool Craze website. Tool Craze does not handle the sale of any item in any way. If you purchase something through a link on the Tool Craze site, Tool Craze may get a small share of the sale. Please refer to the About section for more info.