We heard the reports earlier this year here on Tool Craze that Milwaukee was coming out with new cordless M18 Fuel Nailers and they delivered on their promise. They made a big splash with not one but 4 new Milwaukee M18 Fuel brad & finish nailers which includes an 18 gauge model, two 16 gauge models – one with a straight magazine and one with an angled magazine, and a 15 gauge angled finish nailer, and I was fortunate enough to get my hands on the 18ga brad nailer and the 16 gauge angled finish nailer for review.
My thoughts:
These new Milwaukee M18 Fuel nailers surprised me as not only are they hard hitting and can easily sink nails effortlessly into solid hardwood single handed and at a quick bump fire pace, they also feature instant nail firing which is uncommon on other battery only powered nailers. Typically on other cordless battery powered nailers, the motor has to ramp up before the nail is set meaning there is a delay between firing. Not something I would complain about honestly as previous nailers were still relatively quick at firing, but yet they did not operate like their pneumatic counterparts in the speed department.
Besides the hard hitting performance and lightning quick nail fires, their other shining feature is the very efficient brushless motor that helps to pump out lots of nail fires on a single battery charge. You're looking at up to 1200 nails shot on the 18 gauge model and up to 800 nails on the 16 gauge models, and those numbers are based on the included 2.0 ah compact battery – that's impressive! This is similar performance to that of other brushed cordless nailers using much larger extended runtime 4 ah batteries. But things get even better on these Milwaukee M18 Fuel Nailers if you choose to run them on larger batteries and can expect double the amount of nails shot per charge on Milwaukee M18 XC 4.0 batteries or even better than that on XC 5.0 ah batteries.
One thing that was very different on these nailers, was that they need to be turned on before you can start shooting nails. Normally on other cordless nailers, you can start shooting right away after you've inserted a battery pack onto the nailer but on these M18 nailers you must also turn them on to activate them. There's a button on the back of the nailer right above the battery pack that functions as the power button. You have to press and hold this button to power up the nailer or to turn it off. Once it is on you can start firing away. Personally I don't know whether to say the need to power on these nailers is a positive or a negative but it is one extra step to do before you can start firing. There is a green light that lets you know the nailer is on, and you can also use the same power button to toggle between the single fire or bump fire modes.
During testing, I found that both nailers hit very hard even on hardwoods and this made it very easy to sink shots onto hardwoods one handed and even while moving fast such as when set to the bump fire mode. Compared to other nailers such as the Ridgid 18V Hyperdrive 16ga nailer, I had to steady my shots and push the nailer firmly into the material to shoot consistently sub flush into hardwood. Both Milwaukee M18 Fuel Nailers shot nails very consistently in a variety of materials such as MDF, red oak, and oak with the vast majority of shots sunk below the surface of the material.
I did notice that both models have some recoil and you'll notice it slightly more on the 16 gauge angled model, probably a bit more than on other cordless nailers, but not bad at all. Nail firing didn't feel like it does on pneumatic nailers and felt very mechanical on both models. I feel the mechanical feel doesn't affect anything but was worth mentioning. I noticed that the Ryobi Airstrike 16ga model did a very good job at mimicking the feel of a pneumatic nailer with similar feeling shots, but although the Milwaukee shots are not as "smooth" feeling and seem mechanical, it doesn't affect anything at all.
Both did excellent at shooting consistently while shooting straight into the material. It in't until that you start shooting at an angle that the shooting consistency goes down but in my opinion this has to do with the way the user holds on to the nailer and also the angle at which the nailer is fired can have a direct impact on consistency and the ability to shoot below the surface of the material. The better you have a firm grip on the nailer the better, and you can still achieve good results as long as the angle of fire is not great. Once the angle of fire starts to become severe, then the nailer can no longer sink nails flush or sub flush.
For angled shooting, the 18 ga model has a hard time shooting if you angle shots by tilting the nailer in the up direction making it almost impossible because the contact pin loses contact with the material. If you try to shoot at an angle in the down position, the magazine gets in the way preventing you to make shots. Shots can only be made if you're at the very edge of the material with nothing below it and you angle the nailer down towards it's magazine. This can also be done but sideways if you are at an outside corner. But I find the 16 gauge model is better suited for angled shooting as it has it's magazine in the angled position just for this situation.
Although I really like both models and found their hard hitting and lightning fast performance to be excellent, these corldess nailers aren't perfect. They both offer what I would call a double-shot, to better explain what a double-shot is – are two nail shot marks right next to each other. If you take a look at the video you can see what I'm talking about and the double-shots overlap each other. These double-shots appear on the material on a single nail fire. It's weird because you only hear and feel one nail being fired but yet you see two overlapping marks when the nail is shot. I have yet to see this phenomenon on other nailers which leaves me scratching my head as to why these nailers leave these double marks with each fire. This doesn't happen all the time but it happened quite often during my testing of these units. Luckily the double-shots are right next to each other even overlapping themselves but the end look is rather undesirable. For those of you installing trim such as mdf, this wont be a problem since you will be patching these up and painting over them hiding the unsightly double marks, but it will require more effort and skill to patch and hide these if you will be installing wood trim that will be stained instead of painted over.
Another issue I found on both was that they time out rather quickly when in the bump fire mode. By time out I mean that they become unresponsive after a period of time has passed since the last shot while the trigger is pressed and held in the bump fire mode. Normally on nailers when in bump fire mode, they will keep on shooting when bumped into the material during the entire time the trigger is pressed and being held. But these Milwaukee M18 Fuel Nailers time out after a very short pause when in the bump fire mode. It's more of an annoyance than anything but this can easily be overcome by letting go and re holding the trigger to re-engage the bump fire mode. Keep in mind that timing out is not an issue with the singe fire mode.
Also worth mentioning is that these new Milwaukee M18 Fuel Nailers have built in thermal shutdown protection which will shut the tool down in the event that they overheat. This may seem like a negative but it's a built in feature that is there to protect your investment as it protects the tool from overheating and serious damage to itself, thus extending the life of your tool. Although I wouldn't worry too much about thermal shutdown as the chances of setting off this protective mode are only there if you move at an unrealistically fast rate. Under normal real life usage, you should not have to worry about setting this safety mode off. During several hundred shots while I tested out both models, I never once hit thermal shutdown so I wouldn't worry too much about it.
I also didn't experience any nails jam on either model during testing. I shot several hundreds of nails with each model so in the short term, they did well in this regard. But as we all know, all nailers will have jammed nails eventually and clearing out jammed nails is easy and quick without the aid of any tools. Check out the video above for a quick demonstration of clearing out nail jams.
Both coming in at just over 6 lbs, are considerably heavier than a traditional pneumatic nailer but because they are truly portable, I don 't mind the little bit of extra weight because I don't have to hassle with added set up time and being tethered to a hose and compressor. I also don't have to deal with any tripping hazards, so I don't mind that these are a bit heavier than pneumatics. Also at just over 6 lbs each, they are still easy to carry around and not much heavier than a bulky 18V drill. With that said, if you're not used to using cordless nailers, you will feel the added weight right away and especially if you use these overhead.
They include all of today's convenience's found on other cordless power tools such as built in belt clips which can be placed on either right or left handed positions, and a built in LED light that helps out in low light situations.
These nailers can be bought either as baretools only to supplement your existing Milwaukee M18 power tools, or as complete kits with a single 2.0ah battery, charger, and tool bag. Pricing is mentioned below in the specifications section at the bottom of this article.
Overall, these nailers impressed me with their hard hitting performance which meant I didn't have to focus on pushing the nailer hard into the material like with other cordless nailers and made nail firing easy one handed. The lightning fast nail firing is a first on cordless nailers and more inline with what you would expect from the instant nail fire of pneumatic nailers. The extremely efficient brushless motor on these models means you can get very impressive runtime on a 2.0 ah battery and can expect to get even more on larger capacity batteries. Although considered heavier than similar pneumatic nailers, coming just over 6 lbs each, they aren't all that heavy especially when you consider that everything needed to run the nailer is on the nailer itself. The fact that they don't require a compressor and hose means these are truly portable. Of course they aren't perfect with a few annoyances such as double-shot marks, and timing out quickly while on the bump fire mode (I did not find these issues on similar cordless models that I've tried in the past) so you must keep this in mind if you decide to buy.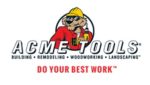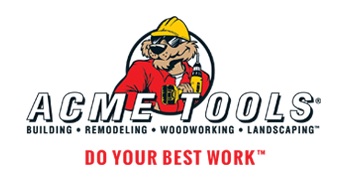 Specifications:
M18 Fuel 18 gauge brad finish nailer 2740-21CT
Nail diameter 18 gauge
Nail size 5/8″-2-1/8″
Brushless motor
Zero ramp up time fires in 0.08 seconds
Magazine capacity 110
Drives up to 1200 nails on a 2ah battery
Dry-Fire Lockout, Adjustable Belt Hook & LED Work Light
Firing mode: Sequential or Contact actuation
Magazine loading: side load
Max Fire Rate: 3 nails/second
Length 11.4″
Weight 7.0 LBS
Pricing: 2740-21CT Kit $379 / Baretool $329
M18 Fuel 16 gauge angled finish nailer 2742-21CT
Nail diameter 16 gauge
Nail colation angle 20 degrees
Nail size 1-1/4″-2-1/2″
Brushless motor
Zero ramp up time fires in 0.08 seconds
Magazine capacity 110
Drives up to 800 nails on a 2ah battery
Dry-Fire Lockout, Adjustable Belt Hook & LED Work Light
Firing mode: Sequential or Contact actuation
Magazine loading: bottom load
Max Fire Rate: 3 nails/second
Length 11.9″
Weight 7.2 LBS
Pricing: 2742-21CT Kit $399 / Baretool $349