Following the release of the original One Key cordless power tools, Milwaukee is releasing another cordless power tool to share the One Key built in feature – the Milwaukee M18 Fuel Sawzall reciprocating saw with One Key.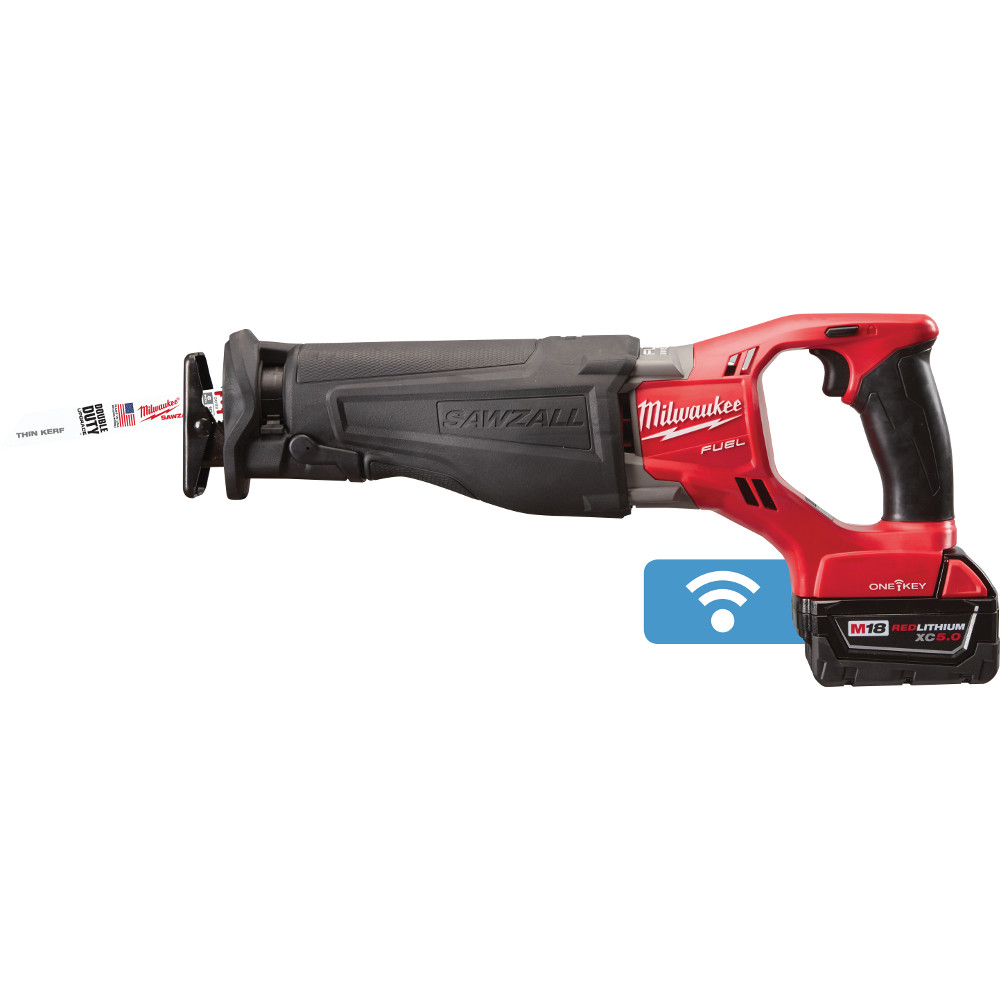 One Key allows supported cordless power tools to be programmed internally through the use of a mobile app (Tool Control). You'll be able to change things such as speed, torque, and other various features. The One Key feature set doesn't end there, as One Key also allows the users Tool Reporting and Inventory Management.
One Key features for the Milwaukee M18 Fuel Sawzall Reciprocating Saw with One Key:
Customize a variety of settings including adjusting speed for different materials, engaging an automatic cut brake, and optimizing for longer blade life.
Save multiple profiles on the tool for different applications.
Access available setups based on common applications and materials, through the app.
Once the tool is set, a phone is no longer needed.
Utilize Integrated Tool Tracking and Simplified Tool and Equipment Management features.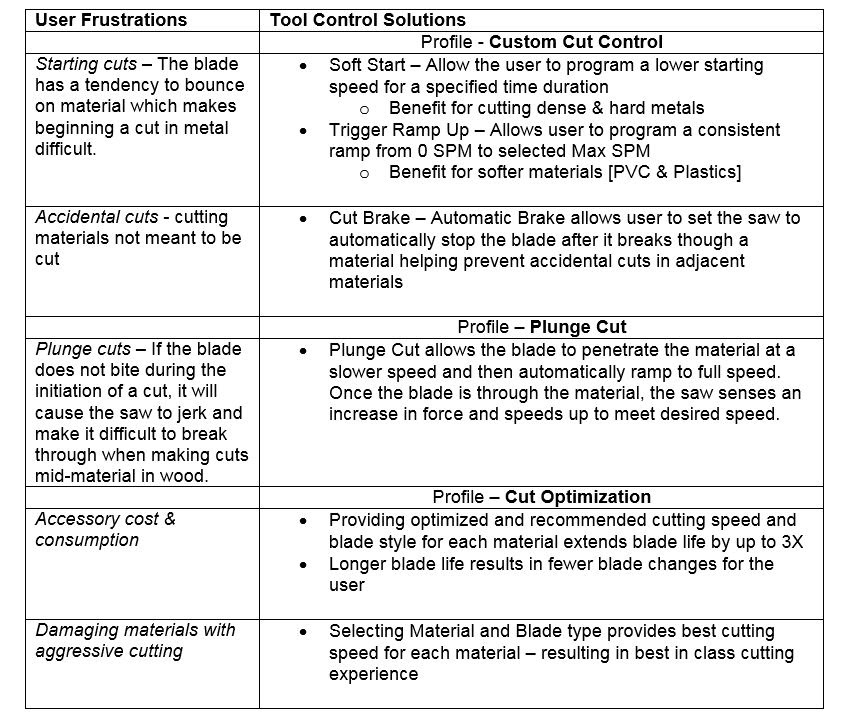 M18 FUEL™ SAWZALL® Reciprocating Saw w/ ONE-KEY™ (2721-22) Specifications
1-1/8" Stroke Length
0-3,000 Strokes Per Minute
17-3/4" Long
7.4 lbs
Includes M18 FUEL™ SAWZALL® Reciprocating Saw w/ ONE-KEY™, (1) M18™ REDLITHIUM™ XC 5.0 Extended Capacity Battery Pack, (1) M18™ & M12™ Multi-Voltage Charger, a blade & carrying case.
*Also available with the M18™ REDLITHIUM™ High Demand™ 9.0 Battery (2721-22HD), and as a bare tool (2721-20)
MSRP: $249 (bare); $449 (kit); $549 (9.0 kit)
Although the One Key version of the M18 Fuel Sawzall appears to look the same as the original model and has the same mechanical stats (Stroke length, SPM), the One Key Sawzall is not the same Sawzall with only One Key added as it's features list. It does come with a mild physical upgrade of a bit shorter in length 17-3/4″ vs the original 18-1/2″ making the One Key Sawzall 3/4 inch shorter in length. The One Key model is also considerably lighter at 7.4 lbs with a 1.5 lbs weight reduction versus the original model.
What's also interesting to note about the One Key M18 Fuel Sawzall is that besides coming in the standard two 5.0 battery kit form or baretool, it also comes available as a kit with the new massive capacity HD 9.0 batteries.