Milwaukee announces a new Radius 130w LED Temporary Site Light 2156-AC and it will launch in April 2019 for $249.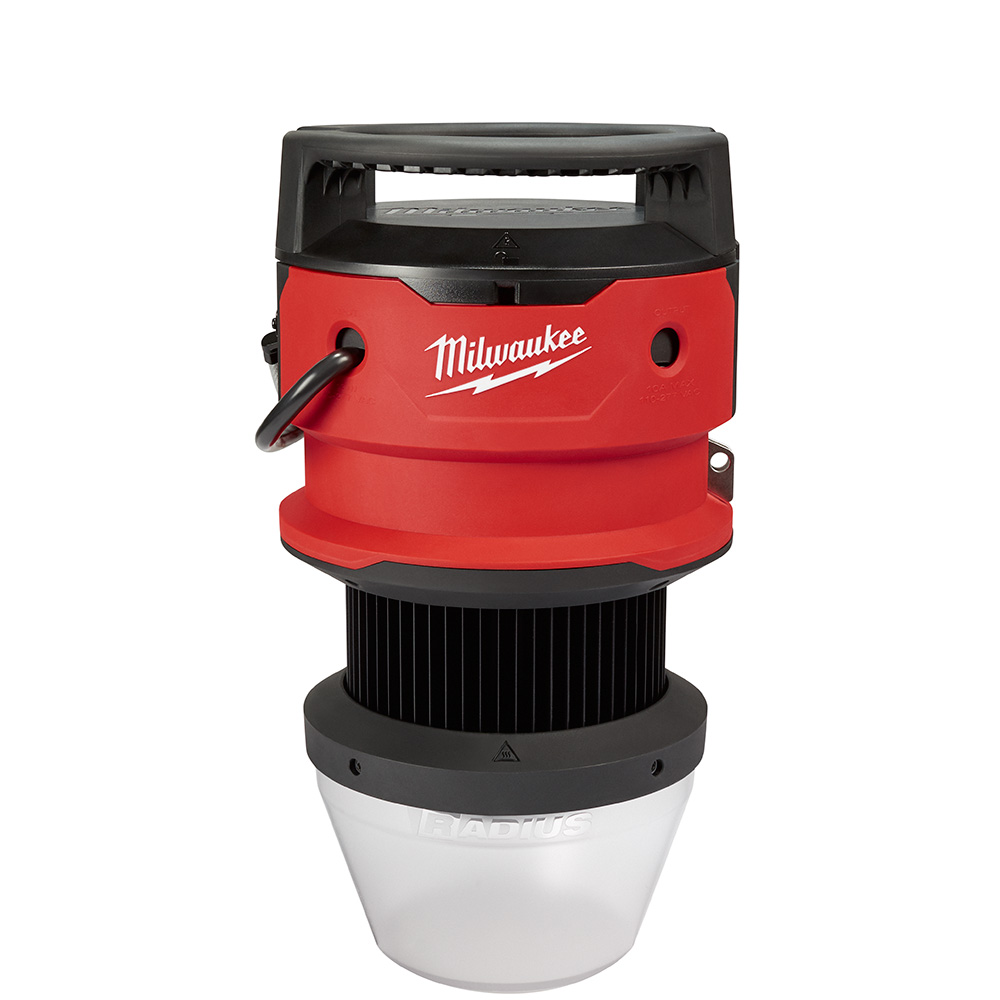 Temp lighting is an OSHA requirement. In an effort to make management of temp lighting that much easier for electricians and general contractors, they're launching a RADIUS LED 130W Temporary Site Light.  From prefab, to install, maintenance, and removal, this new lighting solution will significantly reduce labor time, costs, and overall energy consumption. It features a whopping 15,000 lumens of light output which means less site lights are required throughout the jobsite. The Milwaukee Radius 130w LED Temporary Site Light 2156-AC isn't battery powered and neither does it connect via extension cords. It needs to be hardwired to existing power via nm or mc cabling. Check out the full press release below for all the deets.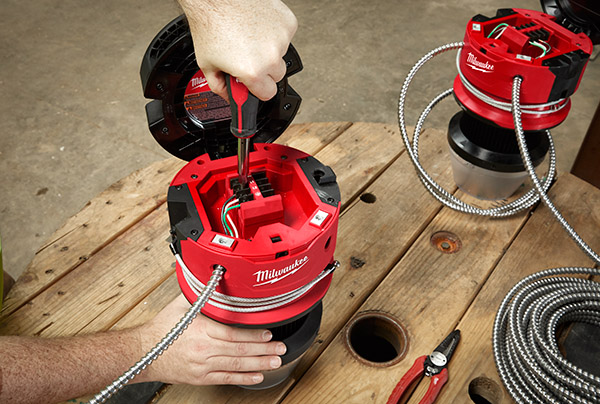 Specifications
Power Consumption: 130w
Input Voltage: 120 – 277V
Color Temp: 3900
Lumens:15,000


Milwaukee® Introduces a Maintenance-Free 130w LED Temporary Site Light
MILWAUKEE, WI – The leading jobsite lighting provider in the industry, Milwaukee Tool, continues to expand their Lighting Solutions with the introduction of the RADIUS™ LED 130W Temporary Site Light. The AC-powered lighting solution is specifically designed to significantly reduce the labor time associated with temporary lighting installation, maintenance costs, and overall energy consumption. The new light is easy to set up and can instantly light up the work space with 15,000 lumens of TRUEVIEW™ high definition light – reducing the number of temp lights needed throughout the job.
"The temporary jobsite lighting industry is plagued with commoditized products that lack durability, require many labor hours to maintain, and consume significant amounts of power," said Jason Isaacs, Senior Product Manager for Milwaukee Tool. "Just last year we leveraged our leadership in lighting technology by developing a 70w LED AC-powered solution that exceeded the performance of 105w fluorescent with no maintenance and easy set-up. Now we're taking our technology even further by delivering a 130w temporary light that more than doubles that output; and allows contractors to install less lights to meet OSHA® jobsite lighting standards."
Capable of providing up to 15,000 lumens of light, the new RADIUS™ LED 130W Temporary Site Light features TRUEVIEW™ Technology. This advanced LED technology and optical design delivers a consistent beam, optimized color temperature, and true representation of colors and detail leading to a more productive work area.
The light comes with a 3ft, 120v power cord for out of the box use and features an integrated wiring terminal. This wiring terminal accepts voltages from 120 to 277V, which can be wired together in a series with MC or ROMEX cable through universal strain reliefs. Able to hang from virtually any overhead area with its convenient hanging cable, the new light has a quick-feed cable retention, so users can speed up the installation process and easily adjust the height of the cable during installation.
The durable high impact polycarbonate lens design can survive harsh jobsite conditions, including drops from as high as 9 ft. Like all of Milwaukee's high output LED lights, the new light also features a limited lifetime LED warranty, and a 5-year warranty on the product.
Committed to its focus on the user and investment in game-changing technology, Milwaukee® will continue to design and develop lighting solutions with the ability toadapt, perform and survive the demands of professional use.
Specifications
RADIUS™ 130w LED Temporary Site Light (2156-AC)
Power Consumption: 130w
Input Voltage: 120 – 277V
Color Temp: 3900
Lumens: 15,000



DISCLOSURE:
Tool Craze does not sell this product or any product on the Tool Craze website. Tool Craze does not handle the sale of any item in any way. If you purchase something through a post on the Tool Craze site, Tool Craze may get a small share of the sale. Please refer to the About section for more info.