There's a new outbreak of Tick's coming from Milwaukee – not the kind of parasites that leech on your dog's ears but instead the Milwaukee Tick are little electronic devices that attach themselves to your favorite tools.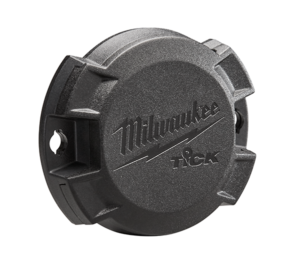 Why does the Milwaukee Tick attach to your tools?
Remember the Milwaukee One Key set of tools with the corresponding One Key mobile app? In addition to keep track of your Milwaukee One Key tools, the One Key app can also keep track of non One Key Milwaukee tools or non Milwaukee branded tools for that matter. The only issue with that was that any tool that didn't have Milwaukee One Key functionality built in had to be manually entered and tracked. This meant writing down the last place the non One Key tool was placed, but that's as far as the accuracy of the tool tracking feature went. If the tool was misplaced then what good is the tracking feature on the app?
Now the Milwaukee Tick fixes this issue and brings true tool tracking to any non One Key tool. The Milwaukee Tick attaches to any tool Milwaukee branded or not and communicates with the One Key app to locate the tool via it's bluetooth connection.
Products with a TICK™ attached are paired via the ONE-KEY™ app. Tool records and locations are updated when any device with the ONE-KEY™ app comes within 100 feet of the TICK™. These location updates are transmitted through any ONE-KEY™ app that's in-range, regardless of whether the app is open or not, allowing users to pinpoint missing tools more quickly. In addition, users can easily manage all of their tools through the app's Simplified Tool and Equipment Management features. These features allow users to assign and store detailed information for all of their tools and equipment – whether it's a tool equipped with a TICK™, a ONE-KEY™ enabled tool or any other tools and equipment.
This will no doubt help alleviate the waste of time of looking for tools and can help track tools if theft is involved.
The Milwaukee Tick will be available February 2017 with a retail price of $29 for one and is also sold in multiples of 4 and up.


TICK™ Product Offering
1-Pack ( 48-21-2000 ) – $29
4-Pack ( 48-21-2004 ) – $99
10-Pack ( 48-21-2010 ) – $219
50-Pack ( 48-10-2050 ) – $999