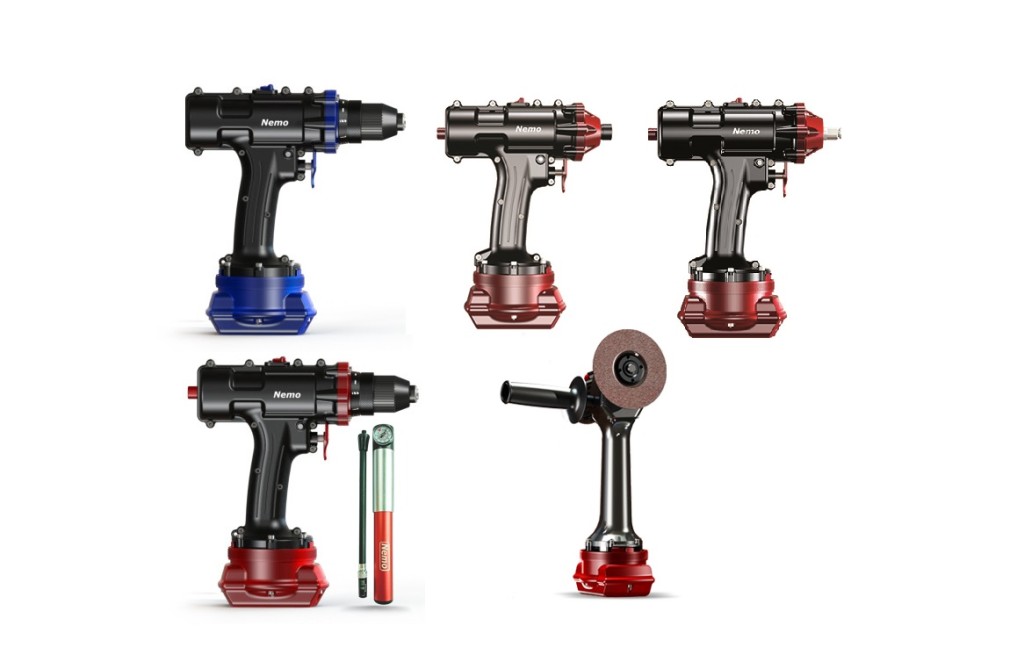 Let me start off by saying that no, Disney isn't making an animated movie featuring power tools. Nemo Power Tools is in fact a real life company making waterproof power tools. While the latest pro power tools are IP rated for water resistance and can even handle being completely submersed for short periods of time, water does get in and long term damage is theoretically possible with today's tools. That's where Nemo power tools comes in making actual waterproof power tools. These tools look like they're built to the same specifications as mini submarines.
These power tools wouldn't be very useful if they were corded power tools as you could imagine all sorts of safety hazards with cords and extension cords and Nemo went with the smart move of making them cordless. This new cordless line is powered by 18V batteries and includes 3 drills, an impact driver, and 1/2″ impact wrench. Also available is a 22V angle grinder. The 18V kits come standard with 3.0ah batteries and there are 6ah batteries available for purchase. The Angle Grinder on the other hand comes with a li-po 5ah battery.
The entry level model is the V2 Pool & Spa edition submersible up to 5 meters, the next model in the line is the V2 Divers edition rated up to 50 meters. Both the V2 Pool & Spa and V2 Divers models feature the same brushed motor and drivetrain with 39 Nm Max torque (345 +/- in-lbs), and the last drill in the lineup, the ultimate waterproof drill named the Special Ops model rated up to 100 meters. The Special Ops model may look the same although features 2x 6.0ah batteries as standard and features a brushless motor with a max torque rating of 54 Nm (478 in-lbs). Also worth noting is that the Special Ops and Divers models come with a pressure valve and pump so you can pressurize these models for deep diving. Both the impact driver and 1/2″ impact wrench feature brushed motors while the angle grinder features a brushless motor and both the impacts and angle grinder are all rated up to 50M.
The angle grinder is by far the most impressive of the group in terms of technical specs, and not just the fact that it's a waterproof cordless angle grinder. Unlike the other models in the group which are powered by 18V batteries, the angle grinder runs on 22V batteries, the battery chemistry is Lithium-polymer which is more advanced than lithium-ion and are rated for 5 amp hours, and lastly the tool is brushless. Take the fact that this tool is waterproof out of the equation and it makes today's best 18V cordless angle grinders look weak in comparison.
All of these power tools don't come cheap with a starting price of $659 for the 5m Nemo V2 Pool & Spa edition with the prices going up from there. Although not inexpensive by any means and out of reach for the typical consumer, I find these to be reasonably priced. Although the price point of the angle grinder shoots through the roof at just under 1.5K ($1,400).
While these may seem like overkill for the everyday person and they are, they do offer a very practical use for those working in and around water day to day. I'm sure divers and underwater welders have at some point needed an underwater drill and this seems to be the solution they've been waiting for. It actually makes me wonder what they've used in place of these before but that's a different topic. My only concern if any with these waterproof power tools has to do with my concern over heat build up. If water can't get in, it means nothing else can get in or out including air, and some sort of venting would be required for exhausting and venting internal heat build up. I am curious to find out as to how the inventors and engineers figured out how to properly keep heat at normal operating levels without overheating the tool. Heat is an ongoing issue even with today's vented cordless power tools. If I had to take a guess, they probably went with heatsinks that make their way to the exterior of the units and offer water cooled heat dissipation, but that's just my guess.
Other than that, it's good to see waterproof cordless power tools have hit the scene. I commend Nemo Power Tools for not just making a waterproof drill, or 3 in their case, I appreciate they also came out with a nice line up including a couple of impacts and even an angle grinder.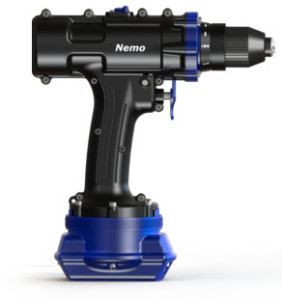 Nemo V2 Pool & Spa Edition PSV2-18-3Li-5 $659
Technical specs:
| | |
| --- | --- |
| Battery: | 18 V Li-ion 3Ah |
| No Load Speed (2 speeds) | 0-400 / 0-1500 RPM |
| Maximum Torque: | 39N/m (345 in-lbs) |
| Chuck size: | 13mm |
| Net weight (with battery): | 2.9kg (6.39 pounds) |
| Capacity (steel): | 10mm |
| Capacity (wood): | 25mm |
| Submersible up to: | 5m (16.4 ft) |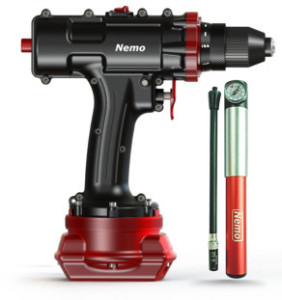 Nemo V2 Divers Edition DDV2-18-3Li-50 $850 
Technical specs:
| | |
| --- | --- |
| Battery: | 18V Li-ion 3Ah |
| No Load Speed (2 speeds) | 0-400 / 0-1500 RPM |
| Maximum Torque: | 39N/m (345 in-lbs) |
| Chuck size: | 13mm |
| Net weight (with battery): | 2.9kg (6.39 pounds) |
| Capacity (steel): | 10mm |
| Capacity (wood): | 25mm |
| Submersible up to: | 50m (164 ft) |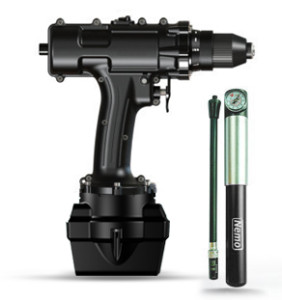 Nemo Special Ops
Edition SO24-6Li-100
Technical specs:
| | |
| --- | --- |
| Battery: | (2) 18 V Li-ion 6Ah |
| No Load Speed (2 speeds) | 0-400 / 0-1500 RPM |
| Torque no.: | 35N/m (310 in-lbs) |
| Maximum torque: | 54N/m (478 in-lbs) |
| Chuck size: | 13mm |
| Net weight (with battery): | 2.9kg (6.39 pounds) |
| Maximum drilling diameter: | 13mm |
| Capacity (steel): | 10mm |
| Capacity (wood): | 25mm |
| Submersible up to: | 100m (328 ft) |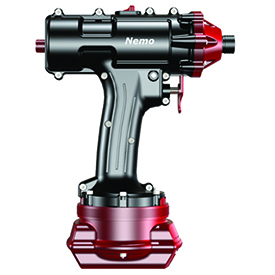 Nemo Impact Driver ID-18-3Li-50 $885
Technical specs:
| | |
| --- | --- |
| Battery: | 18V Li-ion 3Ah |
| No Load Speed (variable speed): | 0-2300 RPM |
| Impacts Per Minute (variable speed): | 0-3200 IPM |
| Maximum Torque: | 160 N/m (1420 in-lbs) |
| Hex Shank: | 1/4 in |
| Net weight (with battery): | 2.9kg (6.39 pounds) |
| Overall Length: | 6 in |
| Submersible up to: | 50m (164 ft) |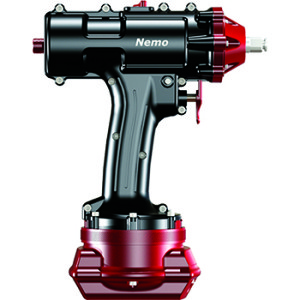 Nemo Impact Wrench IW-18-3Li-50 $875
Technical specs:
| | |
| --- | --- |
| Battery: | 18V Li-ion 3Ah |
| No Load Speed (variable speed): | 0-2100 RPM |
| Impact Per Minute (variable speed): | 0-3200 IPM |
| Maximum Torque: | 230 N/m (170 ft-lbs) |
| Square Drive: | 1/2 in |
| Net weight (with battery): | 2.9kg (6.39 pounds) |
| Overall Length: | 6 in |
| Submersible up to: | 50m (164 ft) |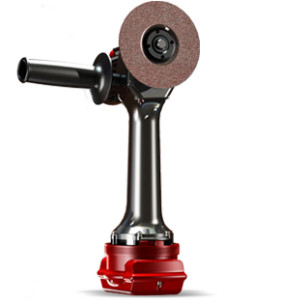 Nemo Angle Grinder AG24-6Li-50 $1,400
Technical specs:
| | |
| --- | --- |
| Battery: | (2) 22 V Li-Polymer 5Ah |
| Wheel Diameter: | 4.5 in |
| Submersible speed: | 6,500 RPM |
| Dry-land speed: | 9,500 RPM |
| Net Weight: | 6.1 lbs |
| Overall Length: | 14.2 in |
| Submersible up to: | 50m |