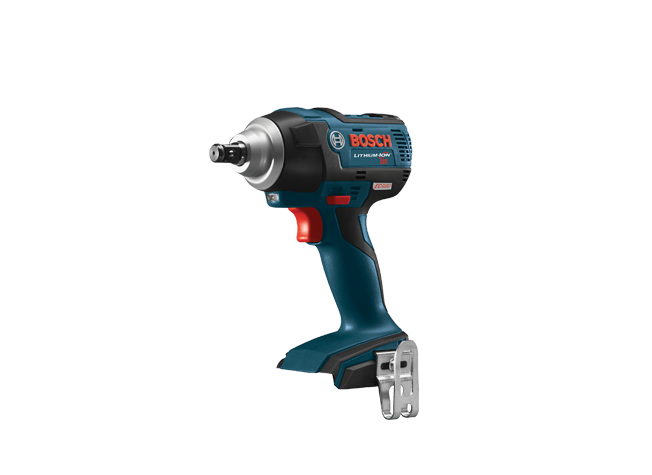 Last year when Bosch introduced their innovative brushless impact driver with a combination 1/4″ hex chuck with a 1/2″ square drive for 1/2″ sockets, they also released a standalone brushless compact 1/2″ impact wrench alongside the impact driver. The impact driver was excellent, however the 1/2″ impact wrench in which it was based on had the same specs. You would expect an impact wrench to be more powerful than an impact driver, no?
Over a year later and now Bosch seems to have addressed this issue with a brand new brushless compact 1/2″ impact wrench dubbed the IWMH182. Instead of the 1,650 in-lbs of it's predecessor (which is great for an impact driver but not so much for an impact wrench using 1/2″ sockets), this new model features 184 ft-lbs torque or 2,213 in-lbs torque. Now we have respectable torque numbers for a compact impact wrench. Although not extreme performance, it's not meant to be. Keep in mind that this is a "compact" impact wrench. Sure there are other impact wrenches out there with 300+ ft-lbs torque, but those are huge and heavy. A compact impact wrench such as this one is designed with compact size and low weight in mind.
Another interesting note is that this new model looks to be a single speed instead of 3 speeds from the previous model and also gone are the 3 LED light system on the head of the tool to reduce shadows when operating.
Specifications
1/2″ Square Drive
0 – 3,500 IPM
0-2,500 RPM
Torque Ft-lbs: 184
Torque in-lbs: 2,213
Weight 3.6 lbs

Try Amazon Prime 30-Day Free Trial