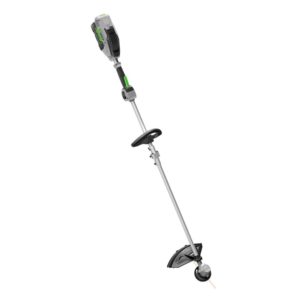 A new Ego 56V Brushless 15 inch String Trimmer has popped up at the Home Depot website with a model number ST1500SF as a baretool or ST1502SF with a 2.5ah battery and charger.
Ego already has a 15 inch brushless string trimmer so what gives? The new model is basically the same thing as the current model but instead it has a rapid load head.
According to Ego, this is what they say about the new rapid load feature:
The cutting head on this string trimmer is a rapid reload, intended for faster line replacement, as opposed to the ST1501-S which comes with the standard cutting head.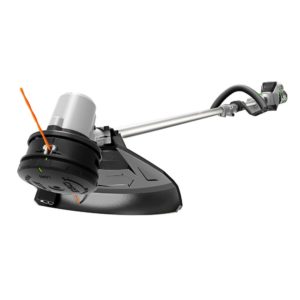 As stated above, all other features are identical including the bump feed system and all other stats and specs.
As a kit, it will be priced the same as the current model at $199 but as a bonus it will be priced at $129 which is less that the price of the current model as a baretool.
All the power of gas, without the noise, fuss and fumes now with the Rapid Reload Head for even greater convenience. The 15 in. cutting swath, bump-head line advancement and professional-grade 0.095 in. cutting line make quick word of yard clean ups. The 2.5Ah Arc Lithium battery features industry leading technology and powers all EGO Power+ products.
15 in. cutting swath
Rapid reload head to quickly and easily load cutting line
Dual-feed spiral-twist 0.095 in. line
Variable speed
Weather-resistant construction (ipx4)
Extended aluminum shaft with in-line grip
Hi-efficiency brushless motor
2.5Ah arc lithium battery powers all EGO Power+ products
5-year limited warranty