Over on Instagram, user @GINWASHI spotted the new Makita cordless chainsaw MUC353 sporting a brushless motor. It's part of the Makita LXT 18V lineup but is really a 36V chainsaw by the use of 2x Makita 18V batteries, thus making this new chainsaw an X2 cordless power tool. As with all Makita X2 cordless power tools, it pumps out 36 volts and will only run when two 18V Makita LXT batteries are installed. USA model XCU03Z shown below, check out my review by clicking here.
Full disclosure: This is not a review, this is tool news. Tool Craze cannot guarantee the accuracy of the information/specifications/features of any tool listed in this article. Manufacturer marketing claims may not always meet expectations. Tool Craze is not responsible if products do not live up to claimed expectations. Please do your full research before buying any products. Tool Craze is an Amazon Associate and places paid links including those from other retailers that Tool Craze is an affiliate partner with. If you purchase something through a link on the Tool Craze site, Tool Craze may get a small share of the sale.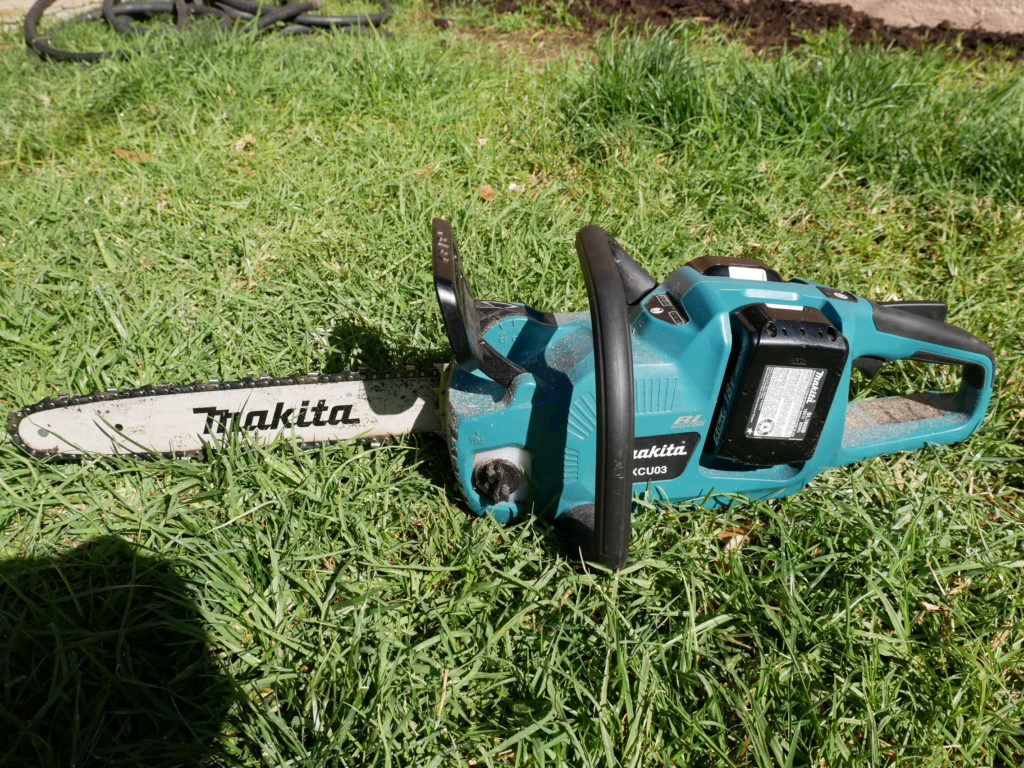 There's very little info I can gather from the Instagram picture post, other than a collage of pictures of the new chainsaw, I can see a number figure of 350mm which my educated guess would leave me to believe this is the size of the bar and chain. When translated to inches, we're looking at 13.7795 inches or 13.78 inches when rounded up for the size of the bar and chain.
Currently Makita has an X2 chainsaw but it's using a brushed motor and running a 12 inch bar and chain. So from what I can gather on the new brushless X2 Makita chainsaw, I would expect a slightly larger bar and chain of 13.78″ inches by increasing the capacity to almost 2 inches versus the current brushed model, and I think it's safe to believe we can expect a slight bump in performance with a possibility of increased runtime thanks to brushless motor technology.
There's nothing else I could gather from the post because google translate can't translate asian text when it's embedded in a picture file, so hopefully we'll see some official news. I would assume the language is Japanese since Makita is based in Japan and my guess would be that this has been announced in that country. As always, no word is known about timing or availability of a North American release.