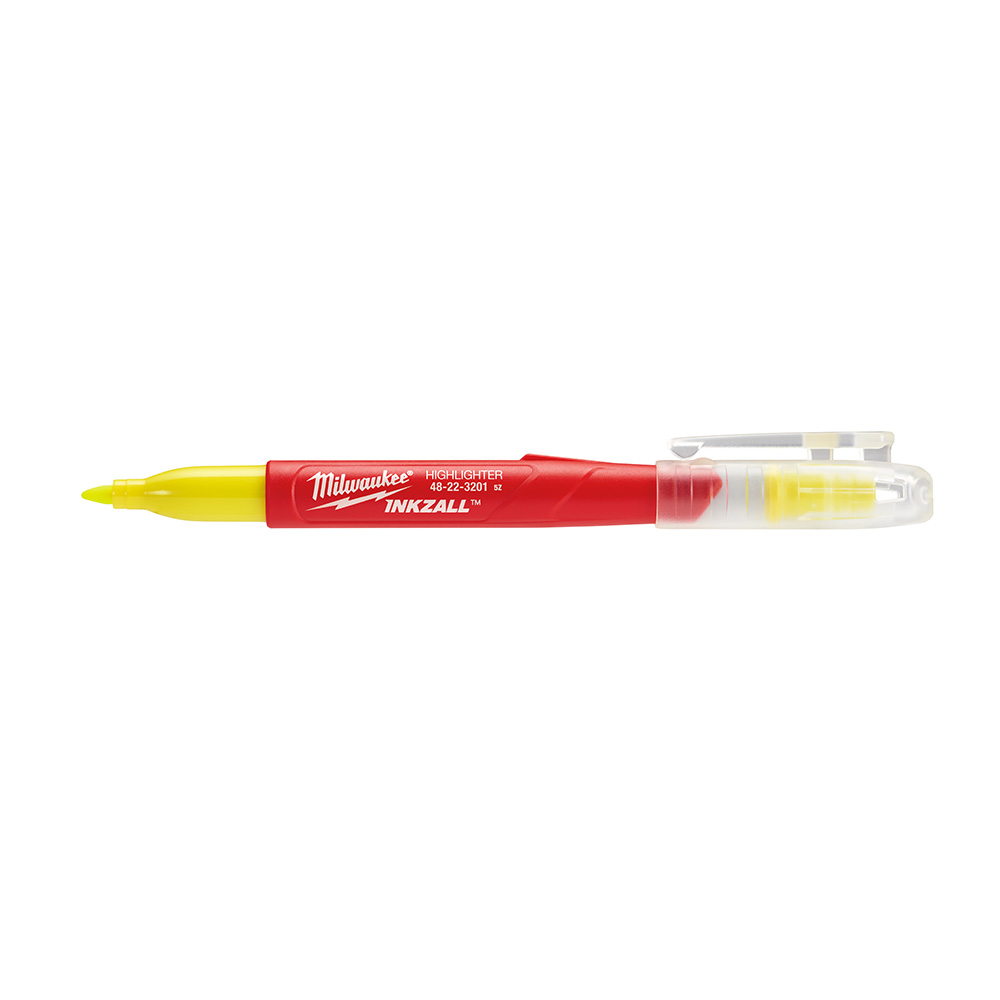 In addition to their current line of black and colorful permanent ink Inkzall markers, Milwaukee is coming out with new Inkzall highlighters.
These new highlighters will have bleed resistant and smear resistant ink that ensures marks won't bleed through paper and that the ink dries quickly to prevent from smearing. They also include hard hat clips to clip onto hard hats easily and come with lanyard loops.
These new highlighters will be available in 5 packs of either all yellow or assorted colors of  yellow, green, pink, orange and blue for a MSRP price of $5.99 for each 5 pack. These will be available this month in May.