La Vergne, TN – The new Powermatic PM2200 Cyclonic Dust Collector is the only cyclonic dust collector on the market today with auto-cleaning HEPA filter technology for improved filtration and longer filter life. Powermatic's gold standard continues with other premium features including a one-handed, drum release lever, vacuum pressure gauge and frameless dust bag vacuum retention.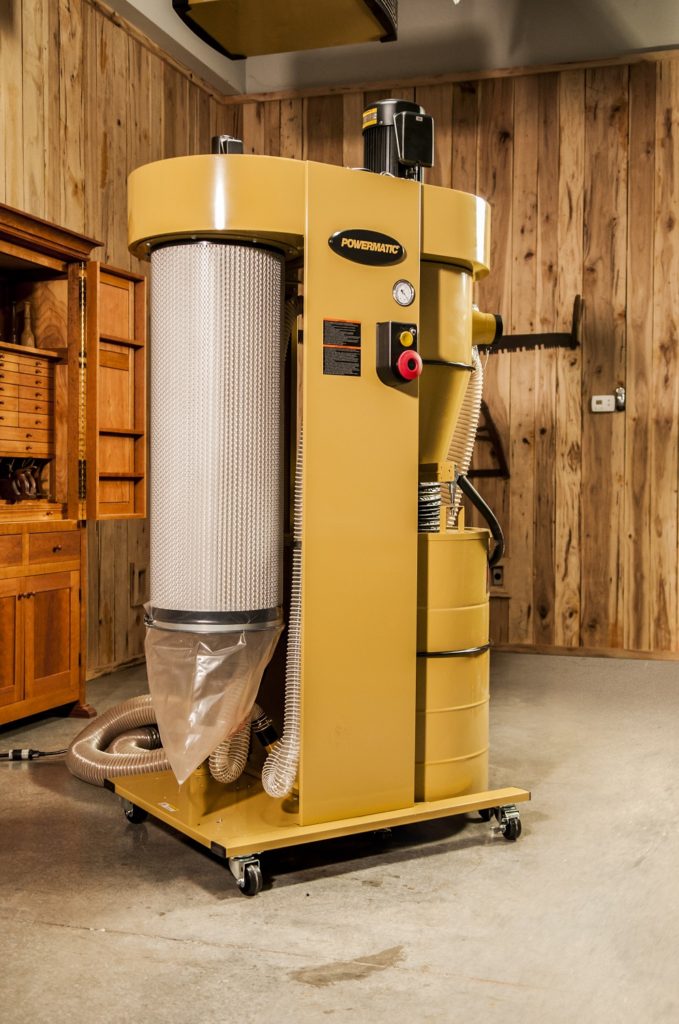 Two-stage, cyclone design of the PM2200 dust collector pulls incoming, heavy debris down to the collection drum without interrupting airflow, so that smaller particles flow upward to be trapped by the HEPA filter. The HEPA filter collects 99.97% of all particles passing through as small as 0.3 micron.
Weighing 359 lbs., the new cyclonic dust collector's heavy-duty, powder-coated, steel construction provides a stable base for quiet operation (78 decibels), and dampened vibration. High-efficiency, particle air filtration is driven by a single-phase, 3 HP, 16 amp, 230V, induction motor that moves air at 1,543 cfm.
The PM2200 is well suited for any size woodworking shop. It has four air inlets, including three 4" ports for connection to three separate machines, as well as an 8" port for shop piping. A vacuum pressure gauge provides convenient operator feedback to determine when the bag is full. Static pressure is 14.13 wc.
The patented HEPA filter auto-cleaning system starts up as soon as the cyclonic dust collector is turned off. When the machine stops, a secondary motor rotates flappers inside the HEPA filter for 15 seconds in one direction, then 15 seconds in the other direction, to dislodge particles trapped in the filter. This feature improves efficiency and longevity of the HEPA filter.
Removal of the collection drum for bag changes is fast and easy with the PM2200's single-handed drum release and swiveling drum casters. Integrated vacuum lines in the drum retain the bag without the need for a separate bag frame. Capacity of the collection bag is 55 cu. ft.
The PM2200's RF (radio frequency) controller operates on two AAA batteries and has an effective range of approximately 50 ft. It provides settings for 2, 4, 6 and 8 hrs. and continuous operation. Also, the cyclonic dust collector's stop/start switch is equipped with a magnetic safety key.
The Powermatic PM2200 Cyclonic Dust Collector is CSA Certified and backed by Powermatic's 5-year warranty, with service centers available throughout the United States.
For more information on the Powermatic PM2200 Cyclonic Dust Collector with HEPA Filter Kit (1792200HK, $2,999.99) or to find a local dealer, visit powermatic.com. See the Powermatic PM2200 Cyclonic Dust Collector in action at https://www.youtube.com/watch?v=aCOzCy7qb4A.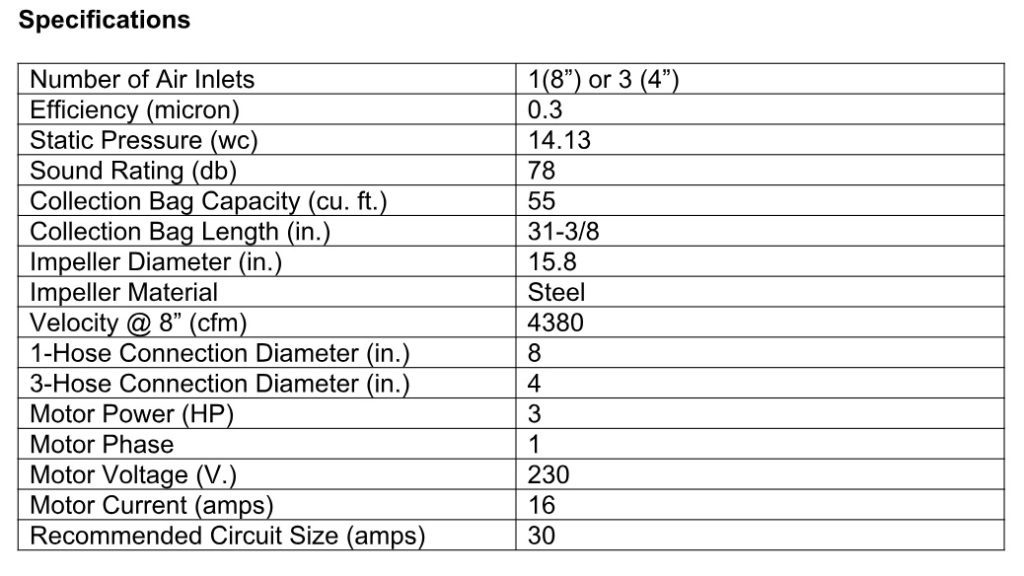 Free 2 day shipping – Try Amazon Prime 30-Day Free Trial

DISCLOSURE:
Tool Craze does not sell this product or any product on the Tool Craze website. Tool Craze does not handle the sale of any item in any way. If you purchase something through a post on the Tool Craze site, Tool Craze may get a small share of the sale. Please refer to the About section for more info.