If you're a regular reader of Tool Craze then Ridgid's latest 18V Hyper Octane 6.0 and 9.0 ah batteries are nothing new to you as we've covered them for years now, however there is also going to be a new 3.0 ah Hyper Octane battery AC840088 to be released alongside the new 6ah and 9ah batteries.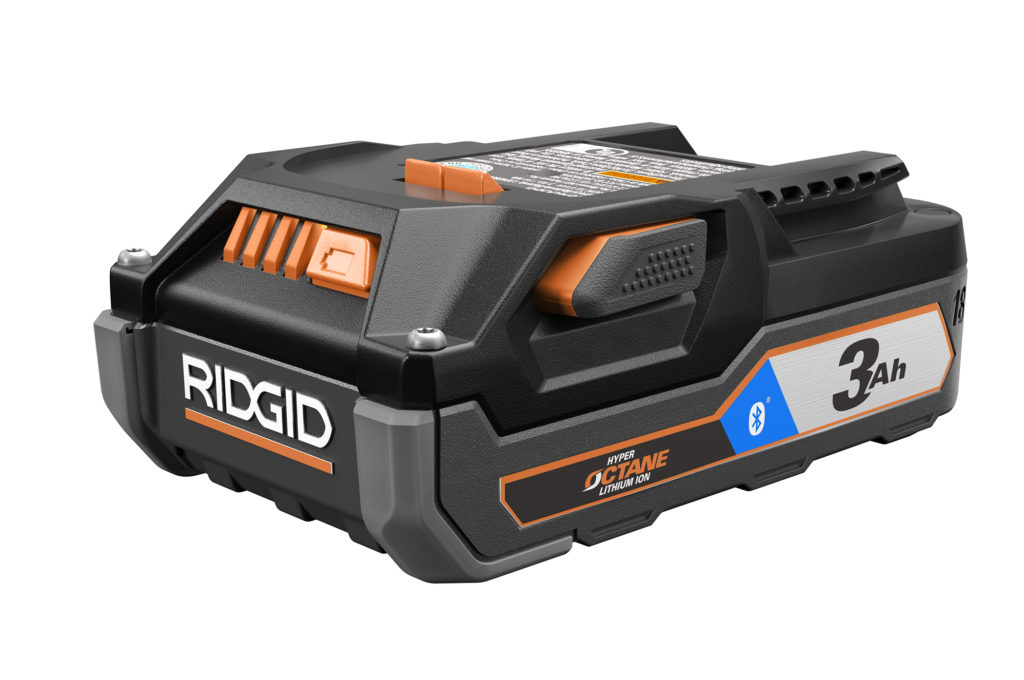 While Ridgid has had 4.0 and 5.0 ah batteries for a long time now, the reason you should be excited about a new Ridgid 18V 3ah Hyper Octane battery AC840088 is because it's a slimpack battery roughly about half the size of the current 5.0 ah battery and is composed of 5 cells making for a compact battery with a high capacity to size/weight ratio.
Ridgid claims the new 6ah and 9ah Hyper Octane batteries will provide more power when paired with their Octane brushless tools and the same goes with this new 3ah battery. This is interesting because the term power is separate from the word runtime as we all know that larger capacity batteries provide more runtime simply due to the fact that they are a larger gas tank per say so the term more power implies better performance. How much more performance is what I'm waiting to see. Carry over feature includes their 4 bar fuel gauge as seen on previous batteries and will carry a 3 year warranty.
All the new Ridgid Hyper Octane batteries including the 3.0 ah will be available July 2018 which is only days away at the time of writing. Pricing for the 3ah Hyper Octane battery will be $89 for a single battery pack, $129 for a single 6ah battery and $169 for a single 9ah battery.
FEATURES:
model AC840088
More Power when paired with any RIDGID Octane™ Tool
Increased runtime over standard lithium-ion batteries (3Ah = 2x more runtime, 6Ah = 4x more runtime and 9Ah = 8x more runtime)
Bluetooth Technology Enabled
Over 15 different Push Notifications such as battery is fully charged, low battery, and maintenance is needed
Security Features such as locate your battery, lock your battery, and disable your battery when out of range
Battery Status Features such as estimated charge time and total hours used
WARRANTY: 3 Year Limited Warranty
LAUNCH DATE: 3Ah – In-Store July 2018
6Ah – Online Now, In-Store July 2018
9Ah – In-Store July 2018
SUGGESTED RETAIL: 3Ah – $89
6Ah – $129
9Ah – $169


Free 2 day shipping – Try Amazon Prime 30-Day Free Trial

DISCLOSURE:
Tool Craze does not sell this product or any product on the Tool Craze website. Tool Craze does not handle the sale of any item in any way. If you purchase something through a post on the Tool Craze site, Tool Craze may get a small share of the sale. Please refer to the About section for more info.