If you asked me prior to today what Oscillating multitool had the best raw performance, I would have told you it was easily the Rockwell F50. I reviewed the Rockwell F50 over a year ago and it has by far the most performance out of the oscillating multitools I've tried, by a fair amount. It wasn't the most refined, or had the best tool less blade change system, but it was a strong performer no doubt about it. I just learned today that Rockwell will be coming out with a new model that is a step up from the F50, and this new model is the Rockwell Sonicrafter F80.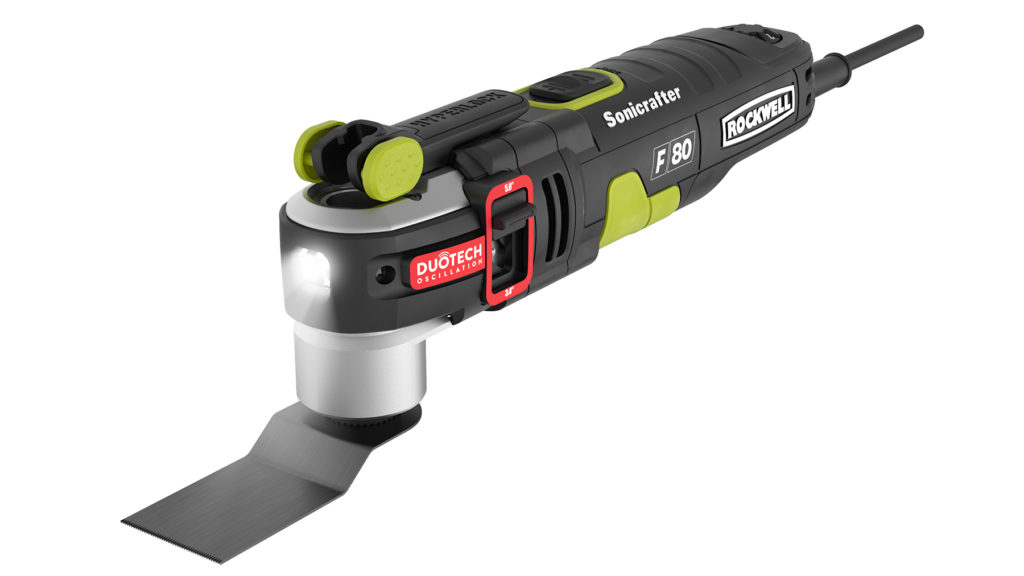 One of the key features of the previous F50 multitool was its powerful 4 amp motor that produced a claimed 35 lbs of max cutting load for increased performance when under pressure. The new Rockwell Sonicrafter F80 features the same 35 lbs max cutting load as the previous model although the motor has been bumped up to 4.2 amps.
The new Rockwell Sonicrafter F80 standout feature is the fact that users can select from 2 oscillating angles. What this means is that you can choose between a large 5.0° oscillating angle for a fast agressive cutting speed or a smaller angle of 3.40° degrees for better precision and control with cuts. Rockwell calls this double oscillating feature Duotech and there is a built in switch on the front left side to switch between cutting angles.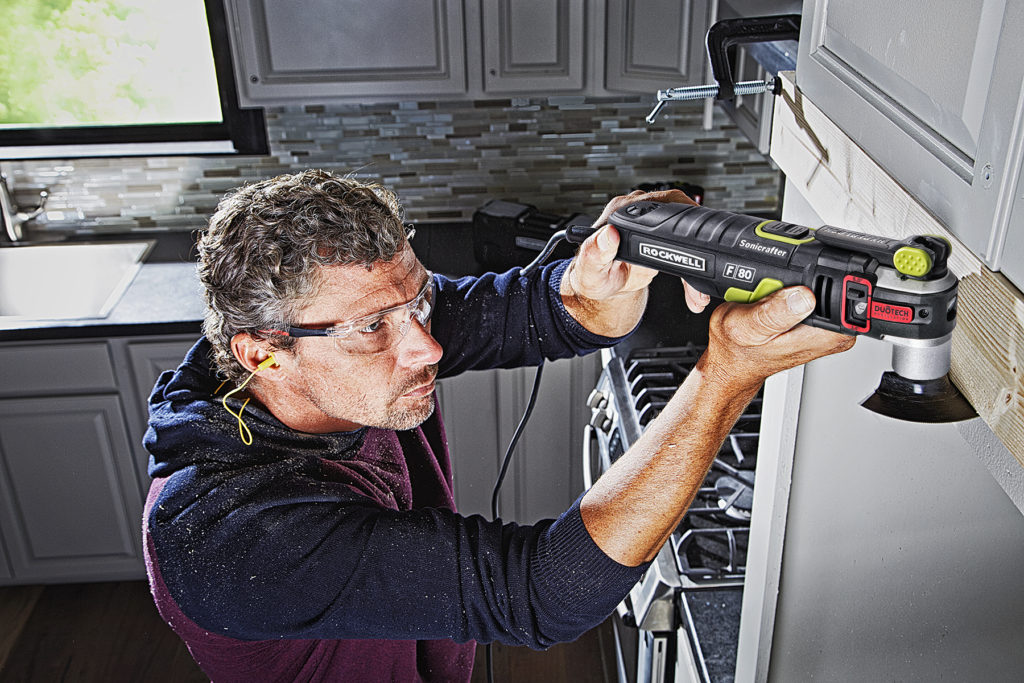 Also just like the Rockwell F50, it also uses the same tool less blade clamp system which Rockwell calls Hyperlock, which is said to provide one ton of clamping force. Literally, they market it as having one ton of clamping force! Which is said to eliminate blade slipping. In my experience, I have not once experienced blades slipping (even when I used Harbor Freight multitools) but from a marketing standpoint, who wouldn't want to have one ton clamping force bragging rights?
The Rockwell Sonicrafter F80 also shares the F50 Universal Fit accessory mount which is said to fit a variety of other brand's accessories. I'm sure it will take most if not all blade's and accessories out there, including the new Starlock accessories, although be informed it will not take full advantage of Starlock accessories such as lightning quick blade changes or the built in 3D grip that Starlock accessories are known for. It also offers a handy dandy LED light at the front for use in dark areas for better visibility.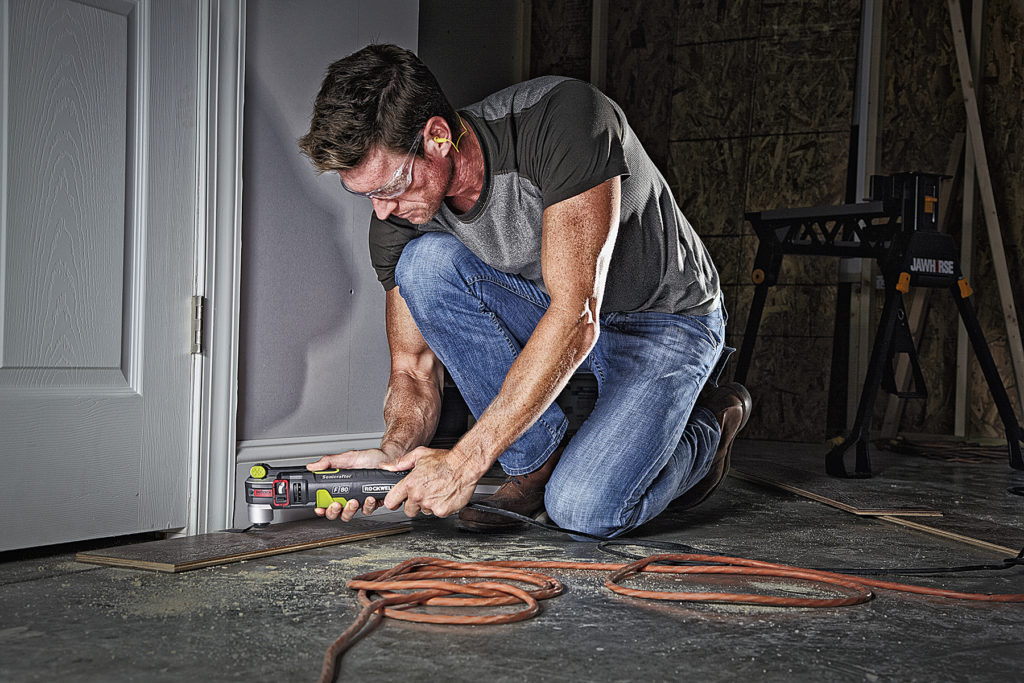 The new Rockwell F80 Duotech Oscillation Sonicrafter RK5151K is expected to be available in June at Lowes, rockwelltools.com and other major retailers such as Amazon for around $159.

Rockwell Sonicrafter F80 Duotech Oscillation ( RK5151K , $159)
The most full-featured, powerful and fastest cutting Sonicrafter
5.0°, 3.4o oscillating angles
Vibrafree (Vibration reduction)
Variable speed
4.2 amp motor
5X* faster cutting *compared to the Rockwell model RK5121K
35 lbs. max cutting load
Hyperlock tool-less blade change
Universal accessory interface
Constant speed control, which electronically maintains speed-of-cut under load.
Oscillations per minute (OPM): 10,000-19,000
Metal front-end; metal Hyperlock tool-free lever
LED light
Weight: 3.3 lbs.
Cord length: 10 ft.
10 Universal Fit accessories include (3) 1-3/8" end-cut blades, (1) metal, (1) precision, (1) standard), (1) 3-1/8" HSS semicircle saw blade, (1) plunge & saw blade, (1) flex scraper blade, (1) sanding pad, (3) sanding sheets, plus hard case.
A Rockwell hard case is included with the F80 (RK5151K). The compact case features separate bulk storage areas for quick and easy access to the tool and accessories. Its rigid, durable construction provides ease of stacking and transport.
Warranty: 3 years