April 5, 2016
Comments Off

on Next Gen Milwaukee Fastback Utility Knives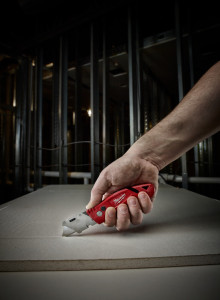 Similar to the original Fastback™ and Fastback™ II, the Utility Knife w/Blade Storage and the Compact Flip Utility Knife are designed to maximize productivity on the jobsite with Press & Flip one-handed opening. In addition, quick blade changes allow users to make blade replacements quickly and easily.
The Fastback™ Flip Utility Knife w/ Blade storage increases blade capacity to 5 blades – one in the tool and four in the storage door, allowing users to fit an entire 5-pack of blades in their tool – all while maintaining the same thickness of the Fastback™ II Flip Utility Knife. It also incorporates a 45 degree cut position, designed to make easier pull cuts. The Fastback™ Flip Utility Knife w/Blade Storage also includes an integrated gut hook, wire form clip, and wire stripper to improve overall productivity.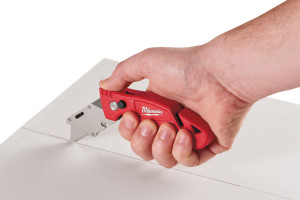 For users who prefer a smaller-sized knife, the Compact Fastback™ was designed to easily fit in the pocket. And, while many other small knives on the market require special blades, the Compact Fastback™ uses a standard size utility blade – allowing users to easily make blade replacements using the same blades across all of their utility knives, without the need to purchase a set of smaller blades.
Backed by a limited lifetime warranty, the new Fastback™ Knives confirm Milwaukee's commitment to best-in-class durability and their relentless commitment to provide innovative solutions to the end user that will increase productivity. The iconic Fastback™ line will continue to grow with innovative cutting solutions.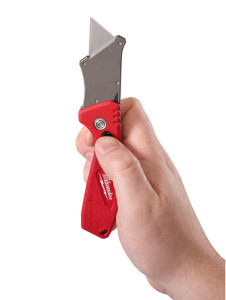 Model Options
Fastback™ Flip Utility Knife with Blade Storage (48-22-1903)
Fastback™ Compact Flip Utility Knife (48-22-1906)
MSRP:
48-22-1903 ($14.99)
48-22-1906 ($8.99) 
Available: