A little over 2 months ago, I shared with you guys the news of new Milwaukee M12 XC 6.0 ah and M12 compact 3.0 ah batteries. But as great as this news was, they were isolated to a Russian Milwaukee event and we weren't sure if these new increased capacity batteries would ever make their way here to North America. I am here to inform you guys that Milwaukee has officially announced that these new M12 XC 6.0 ah and M12 compact 3.0 ah batteries will make their way here to the USA.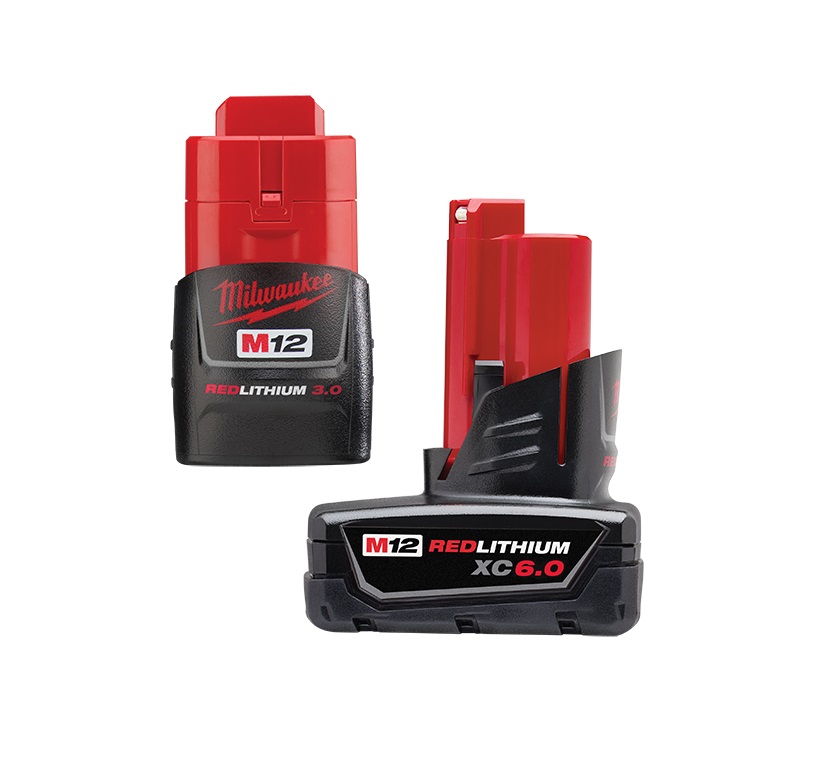 Benefits of the new M12 XC 6.0 ah and M12 compact 3.0 ah batteries:
Featuring a Milwaukee®-exclusive design, the packs feature superior pack construction, electronics, and performance to deliver more work per charge and more work over pack life than any battery on the market. Managed by Milwaukee's exclusive REDLINK™ Intelligence, the batteries feature overload protection to prevent users from damaging their cordless power tools in heavy-duty situations, while the discharge protection prevents cell damage. With Milwaukee durability built into each pack, these batteries run cooler and perform in climates below OoF/-18oC.
(M12 XC 6.0 ah) Delivers 3X more runtime, 20% more power, 2X longer life than standard lithium-ion
Compact 3.0 battery is ideal for light drilling and fastening, press tools, personal lighting, Heated Gear and radios
XC6.0 will allow M12 users to tackle more aggressive applications and outperform many 18V products
The new batteries will be available in August 2016 as accessories to the M12 system and will be fully compatible with all 90+ Milwaukee M12 cordless tools including drills, impacts, lights, saws, etc.
What's great about the M12 XC 6.0 ah ( 48-11-2460 ) batteries is that they are currently the largest capacity battery size there is for any 12 volt or 10.8 volt cordless tool system and offer an additional 2 amp hours of battery capacity than current XC 4.0 ah batteries. You thought your XC 3.0 or 4.0 ah batteries last a long time? Expect even more runtime on these XC 6.0 ah batteries. On top of the additional battery capacity and runtime, according to Milwaukee it is said we can expect up to 20% increased tool performance compared to standard lithium ion batteries (I would assume this is compared to typical compact 1.5ah batteries). This makes the XC 6.0 perfect for high draw tools such as their many M12 saws like their Hackzall's, M12 Fuel circular saw, M12 bandsaw, and other tools such as their M12 rotary hammers. Of course it will make any other M12 tool run longer.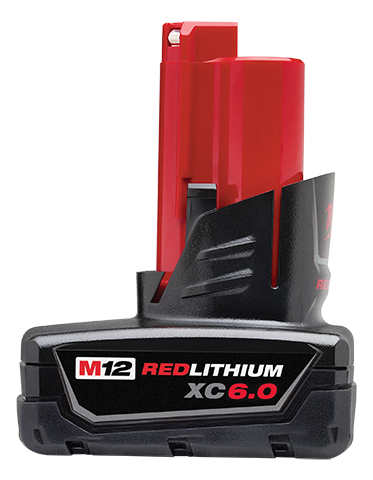 Although we may already have a Milwaukee M12 3.0 ah battery, it's an XC battery which means extra capacity, and as all extra capacity batteries, they share a much larger form factor than compact batteries. What makes the new M12 3.0 ah battery ( 48-11-2430 ) great is that it's a compact 3.0 ah battery and is the same exact compact form factor as the M12 1.5ah and 2.0ah batteries. These compact form factors keep the tools compact and lighter than with larger XC batteries. Before if you wanted a compact and light tool, you had to make a compromise with lower capacity, but now with the new M12 compact 3.0 ah batteries, you can still have a compact and light form factor while achieving longer than usual runtime (compared to traditional compact 1.5ah and 2.0ah batteries).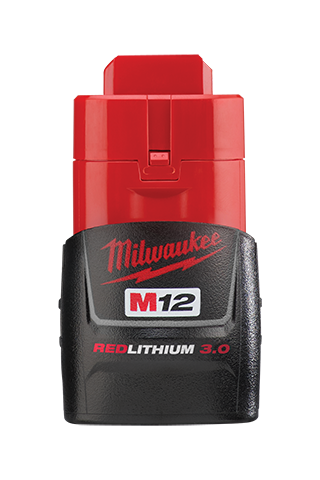 Personally I don't mind slapping an M12 XC battery on any M12 tool as their still compact and light even with the larger battery but I have been known to slap an XC battery onto my M12 heated jackets. I do this so I can get much longer runtime because you don't get much runtime when you use the jacket on high heat with the compact 1.5ah battery. But the problem is that I have to deal with the bulk of the XC battery packs and it aint comfortable when you're packing an XC battery in your jacket and have to sit down and lean on your left side. So these new compact M12 3.0 ah batteries would be perfect for use in heated jackets.
Edit: I have since reviewed these new batteries. Check out the Full Review by Clicking Here.


DISCLOSURE:
Tool Craze does not sell this product or any product on the Tool Craze website. Tool Craze does not handle the sale of any item in any way. If you purchase something through a link on the Tool Craze site, Tool Craze may get a small share of the sale. Please refer to the About section for more info. Tool Craze cannot guarantee the accuracy of the information/specifications/features of any tool listed in this article. Please do your full research before buying any products.