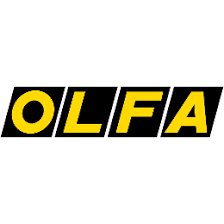 Rosemont, Ill., – In honor of Celebrate Diversity Month in April, OLFA North America today announced its "Build Diversity" program, intended to support individuals, organizations, classrooms and, apprenticeship/training programs that demonstrate diversity and inclusion toward creative and professional skill development. Unique to the professional and craft/maker industry, the program shows OLFA's commitment to all users.
Qualified individuals or organizations can apply for the "Build Diversity" program on an annual basis to receive a gift of up to $1,000 in cutting tools and solutions at no cost to support their efforts.
"By embracing diversity and inclusion, we're forming a more vibrant, dynamic community of makers and professionals – because when people feel included, they feel inspired and empowered, which leads to creativity," said OLFA General Manager Jason Feldner. "Our knives and cutting solutions are made to help everyone build and create – and we mean everyone, regardless of age, culture, ethnicity, gender identity, language, physical ability, race, religion, sexual orientation, size, or socioeconomic status."
Click to Tweet: .@OLFAcuts and @OLFAcreates announce "Build Diversity" program in honor of April's Celebrate Diversity Month to support organizations demonstrating diversity and inclusion. Read more: http://bit.ly/2UJYlUJ
To apply for the program, organizations can visit this link and apply before May 30, 2019. OLFA will select recipients by June 15 and announce winners on social media shortly after the selection.
For more information on how you or your organization could receive a 2019 OLFA Builds Diversity gift, or if you know an organization that is a deserving recipient, visit OLFA's website or social media accounts:
About OLFA Corporation
Headquartered in Osaka, Japan, OLFA® Corporation manufactures a premium line of award-winning precision cutters, knives, blades and accessories for industrial professionals, contractors, do-it-yourselfers, safety managers and quilters and crafters. Since 1956, the company has developed industry innovations, including the world's first snap-off blade and rotary cutter.
The OLFA brand and its products are exclusively distributed in North America by Corelle Brands, LLC  (formerly known as World Kitchen LLC) since 1994. OLFA is a registered trademark of OLFA Corporation, Japan, used under license by Corelle Brands, LLC.