Loud machinery can lead to hearing loss if exposed to loud noises for extended periods of time so it makes sense to use hearing protection when operating loud machinery. There are many types of hearing protection on the market ranging from ear plugs to ear muffs and a brand called Pro For Sho offers hearing protection earmuffs that offer 34db noise reduction and their biggest selling point according to them is the high noise reduction while yet offering a very compact earmuff. In this article I will review them and see how they perform.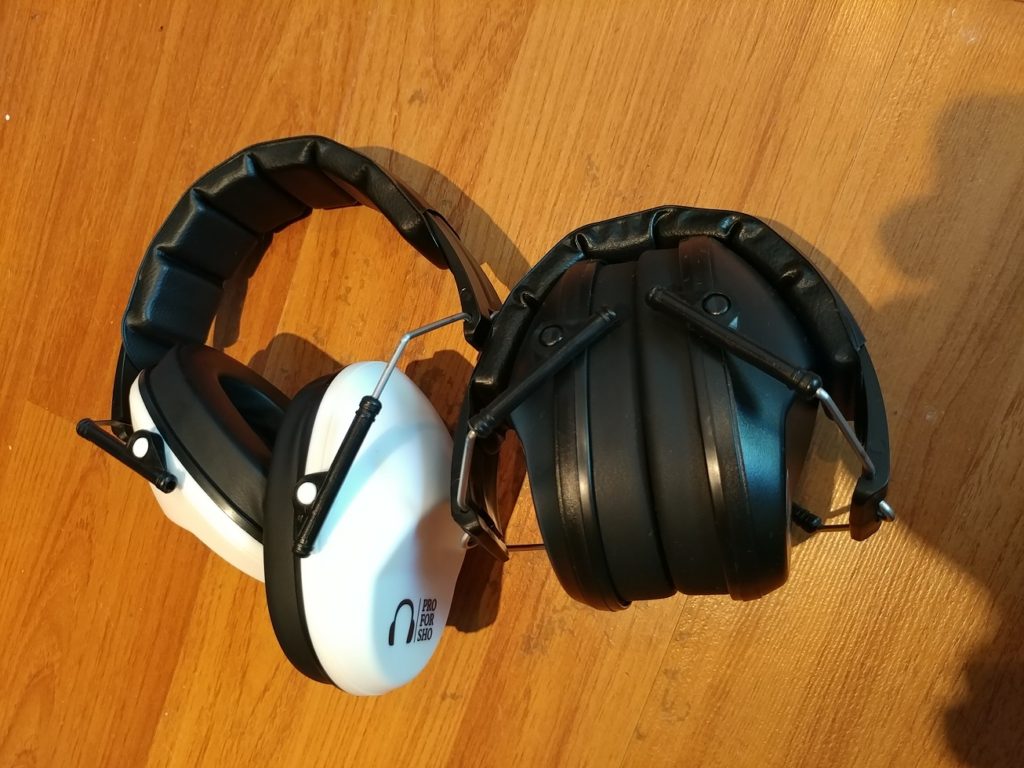 Ethic's Disclosure:
Pro For Sho was kind enough to provide the Pro For Sho 34dB NRR Shooting Hearing Protection Earmuffs at no cost for review. However as with all my reviews, I am not paid, sponsored, or obligated to give a positive review. This review is my opinion of the product based on my usage and knowledge and my review will reflect what I like and dislike about the product. I will do my best to provide you with an unbiased review.
Manufacturer Features and Specs:
plastic

Made in USA or Imported (test samples say "DESIGN IN USA MADE IN TAIWAN")

34dB – Highest Hearing Protection Ratio Earmuffs Help Silence Your World " In A Snap "

SOLID, LIGHTWEIGHT – Specifically resigned to address the limitations of conventional ear muffs

COMPACT & EASILY CARRIED – Perfect for carrying in bags without weight or bulk

Industrial Grade Ear Muffs Protect Your Hearing During Shooting, Hunting, Woodworking and Study

✭ SMALL SIZE: Young Child through Average Adult, LARGE SIZE: Average Teen to Large Adult | Looking for large size? Search " ProForSho Large Ear Protection " on Amazon ✭ – THE PRO FOR SHO PROMISE – 90 DAYS NO RISK MONEY BACK GUARANTEE and LIMITED LIFETIME WARRANTY

Retail price per Amazon $16.97

My Thoughts:
These earmuffs come in 10 colors from black, white, brown, grey, pink, teal, purple, poppy red, dazzling blue, and army green. I like that they offer many different colors to choose from and that they have colors for women too because women use tools also. Pro For Sho sent me two earmuffs to test out. One in black and the other in white which is cool because it reminds me of a storm trooper.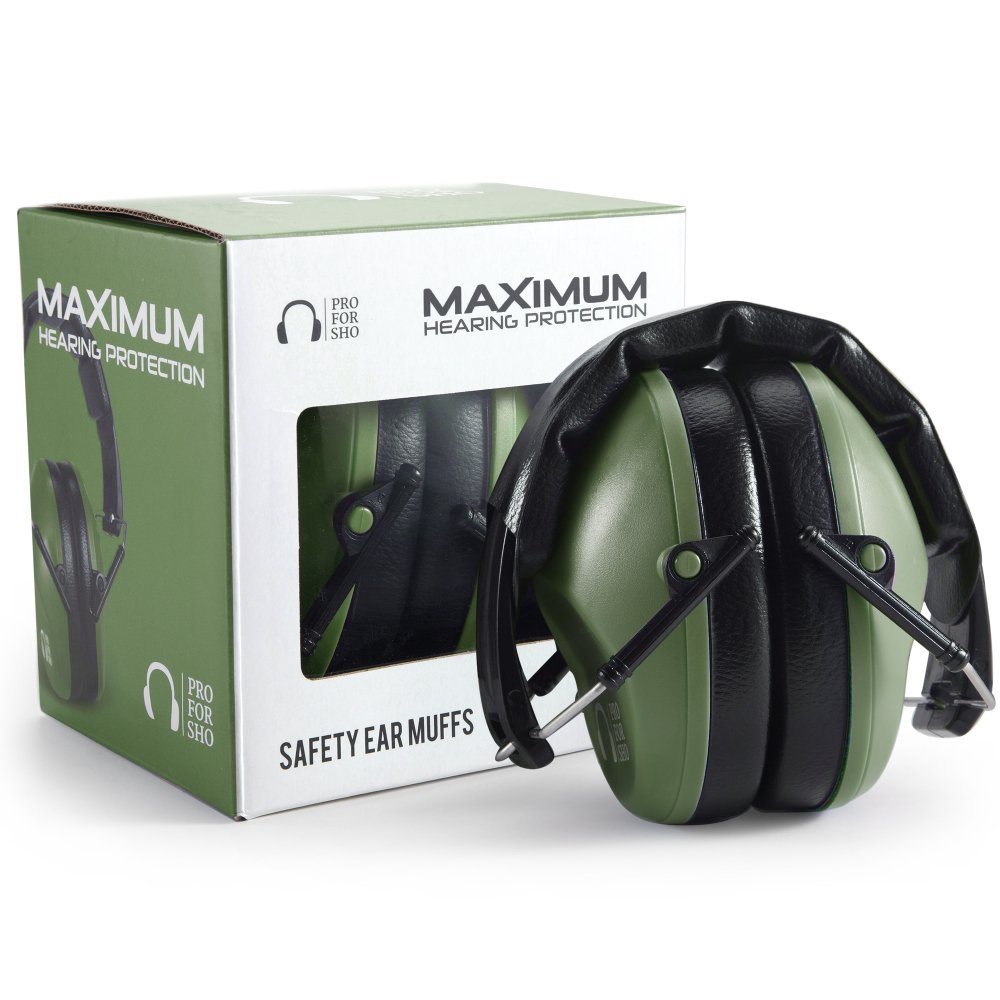 Although it's not stated in their title, these Pro For Sho earmuffs are folding earmuffs that can fold down to save space when storing them, similar to folding headphones. They have a claimed noise reduction rating of 34 decibels of noise reduction which is on the higher end of the spectrum, more on how they actually perform in the performance section of this review. Pro For Sho claims these are not only compact earmuffs, they claim they have a high noise reduction to size ratio, and physically each earmuff looks to be very compact in my opinion. This is probably thanks to the fact that there is a flatter section of each earmuff that gives the visual impression that these are more compact than they really are, however the thickest section is still pretty compact. I currently have and use a cheapo pair from Harbor Freight that I believe I paid around $3 and these Pro For Sho models definitely have a more compact earmuff than my HF model.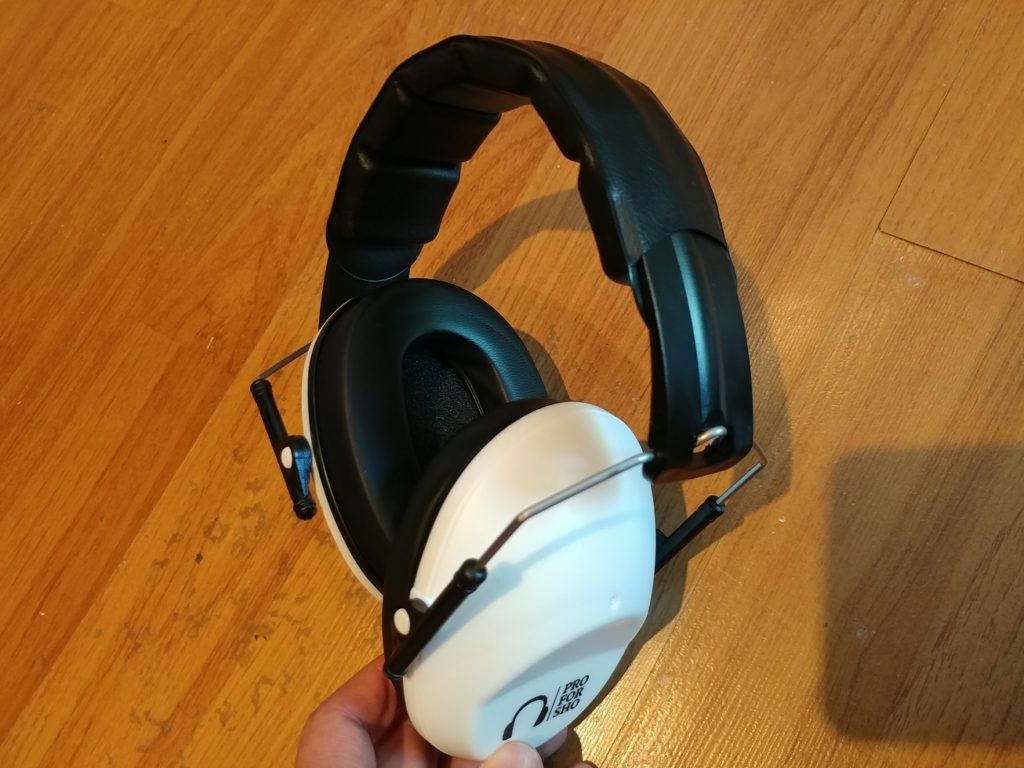 To be able to fold, these Pro For Sho models have a metal bracket that connects each earmuff to the headband. The metal bracket connects to the plastic section that holds the bracket and work together with the metal bracket to be able to extend so you can adjust the earmuffs to fit your head. Adjusting the earmuffs to fit my head was easy so no complaints here. I also want to mention that Harbor Freight sells a pair of folding hearing protection earmuffs and the metal and plastic bracket looks identical to the Pro For Sho model.
The headband is plastic with a pleather sleeve that adds padding to the underpart of the head band. The headband and sleeve also look very similar to the ones used on the HF folding earmuffs, however very similar looking but not exactly identical.
The padded section that goes over your ear is made of a soft vinyl like material stuffed with foam. The interior section of the earmuff plastic housing is also stuffed with foam. Overall, the materials used in the entire earmuff isn't anything special and far from premium but ok for the price range it's in at about $17.
Fit and comfort
Prior to Pro For Sho sending me these earmuffs for review, they mentioned that some users have mentioned them being too snug. They mentioned that if this was the case with my test samples that they loosen up over time and that I could also stretch the headband to loosen them up a bit and further loosen them up by "clamping" them over the retail box they came with overnight and that should do the trick. When my test samples arrived, I tried the white one first and I found no issue with it being too snug. The black model fit a little bit tighter than the white one and could feel my pulse beating just slightly but not a big deal to me. It doesn't bother me now but if it does later I'll just stretch the black ones out a bit. The padded section makes a good seal around each ear to block out noise.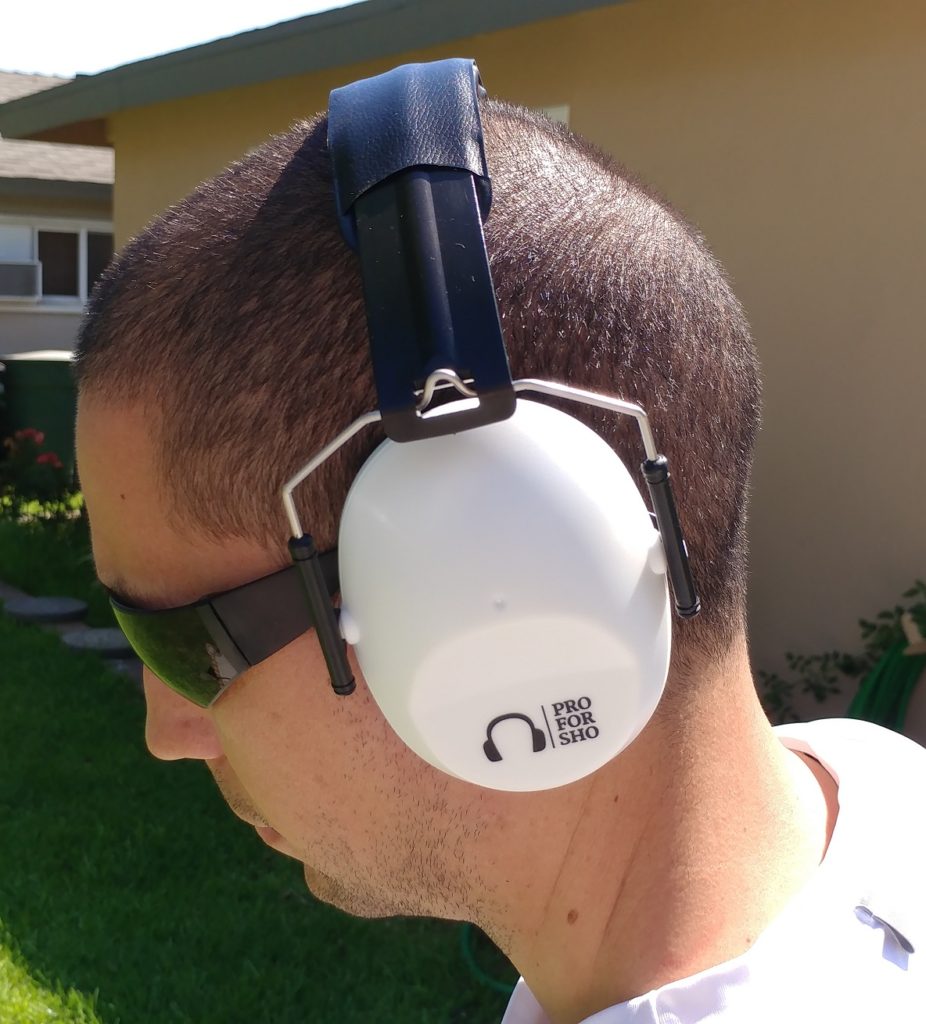 Performance
I tested them out while doing yard work while using my cordless string trimmer and blower and they worked pretty well. They managed to bring the noise from the yard equipment down drastically. How much? To figure that out I also tried out my cheapo HF earmuffs so I could see how they compared. Long story short, the Pro For Sho models were noticeably quieter than the $4 Harbor Freight models which are only rated for 19 db noise reduction. It wasn't a night and day difference however I found that it was easy for me to see the difference between the two.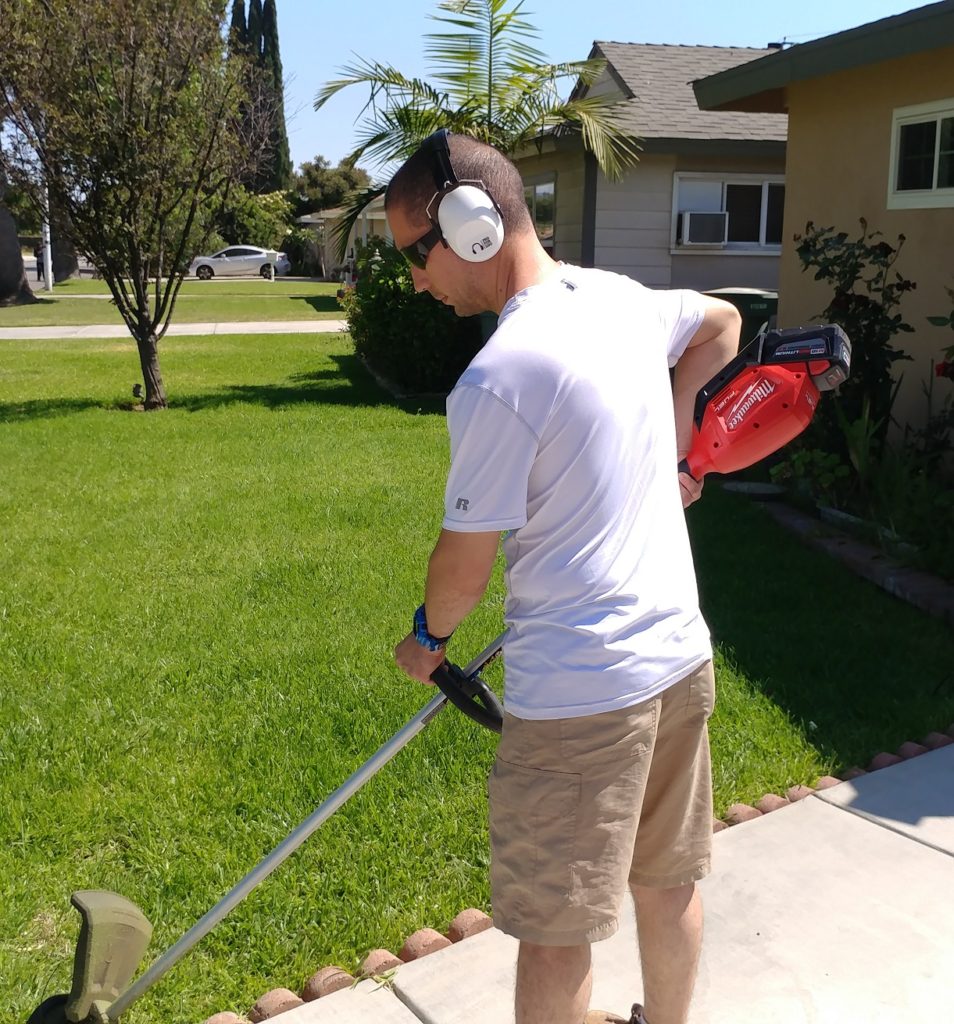 One thing I noticed right away with the Pro For Sho models was that while they worked well overall, when I would turn my head to the right just slightly they would allow noise to leak in to the left earmuff. I noticed that this also happens to my HF earmuffs (so this probably has something to do with the shape of my head) however I can turn my head further to the right before noise leaks in on the HF model. I was a bit bummed out about this until I found out that if I moved the left earmuff forward just slightly it would provided better coverage over my left ear and fixed the noise leaking in issue. So if you have a noise leaking in issue as I did, try adjusting the affected earmuff by moving it forward towards your face a bit. It worked for me.
I also want to mention that the Pro For Sho models work well even when wearing eye protection as I wear the inexpensive dollar tinted sunglass eyeprotection glasses from HF when I do yard work.
One big dislike I have with these Pro For Sho earmuffs is that they fit tight when worn on the neck. I place my earmuffs on my neck when not in use and want to be able to conversate with someone nearby. I don't have any issues with the HF earfmuffs in this regard but the Pro For Sho models fit very tightly over the neck making them uncomfortable to place around the neck when not in use and they also restrict head movement when my head is facing downwards. This is my only dislike over these earmuffs.
I noticed that these Pro For Sho hearing protection earmuffs were also intended for use with firearms. I don't have any firearms so I wasn't able to test how well they block out noise from gunfire.
Final Thoughts; Conclusion
They work very well over all and offer very good noise reduction, better than my $4 HF earmuffs. They also offer a good fit and we're comfortable overall in my experience although the black models were a little bit tighter but not too big of a deal in initial testing. They are very compact compared to some of the other earmuffs on the market and also offer very good noise reduction. The only gripe I had with them was that they fit tight around the neck when not in use and restrict head movement when placed on the neck. They are priced at $17 and the materials used match the price. I'd prefer more premium materials used like actual leather instead of the vinyl like materials used for the ear cups and the pleather material used on the headband but for the price this is OK and similar to other products in it's price range.
Would I buy them? Probably not but not because they aren't any good (they are good), but because I'm cheap and would go for something less expensive instead. I could buy 4 of the $3.99 HF earmuffs or 2 of the $6.99 HF folding earmuffs for less than the price of these and my cheapo HF earmuffs work just fine for my needs. However, if I did buy a pair of these Pro For Sho earmuffs for $16.97 I'd be satisfied with them as they offer many benefits such as their better noise reduction and ability to fold to save space when stored and the fact that I'd be able to choose a color of my choice.


Free 2 day shipping – Try Amazon Prime 30-Day Free Trial

DISCLOSURE:
Tool Craze does not sell this product or any product on the Tool Craze website. Tool Craze does not handle the sale of any item in any way. If you purchase something through a post on the Tool Craze site, Tool Craze may get a small share of the sale. Please refer to the About section for more info.