Ryobi has a new cordless 18V drill, the 1/2″ Compact Brushed Drill known as the P215 (baretool), as P215K as a kit with a black/budget 1.5ah compact battery and budget charger for $79 and P215K1 as a kit with two black/budget 1.5ah compact batteries and budget charger for $99.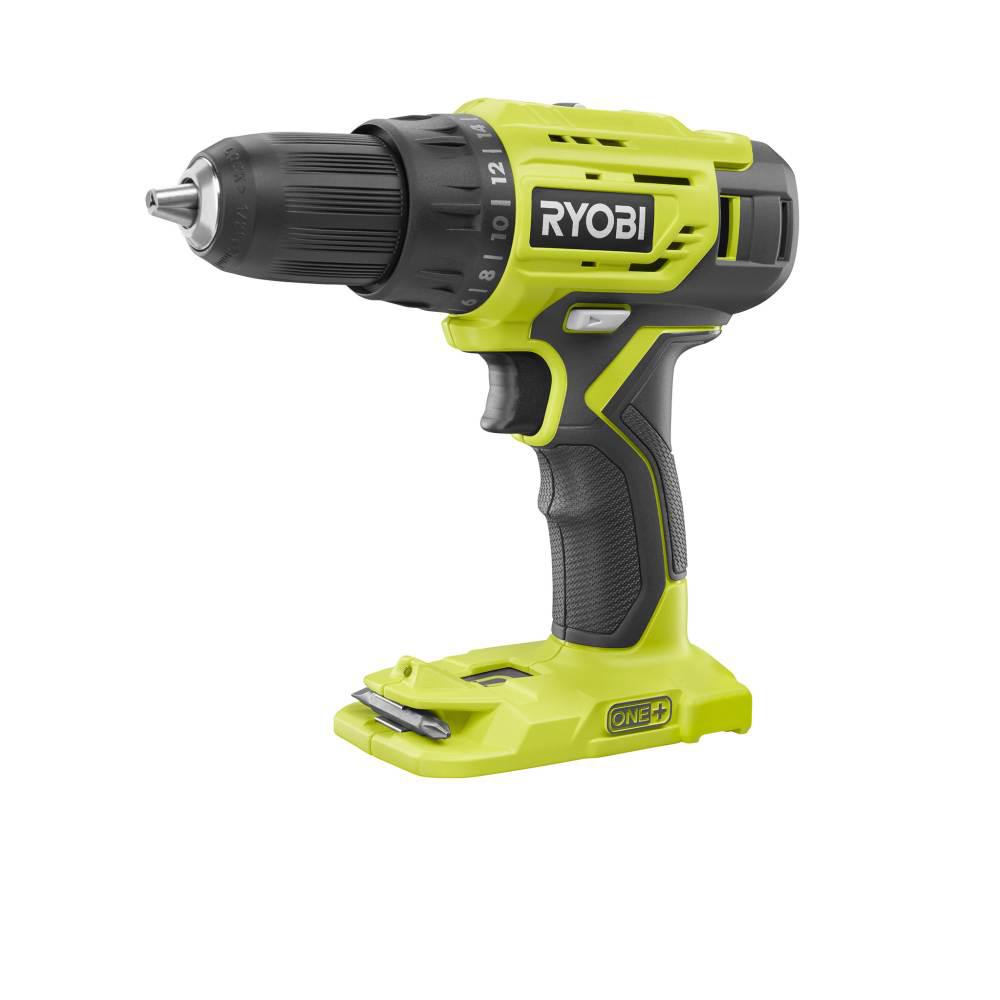 The new Ryobi 18V drill is a compact drill. No length measurements were listed as I'm sure it wont be as short in length as the top drills today but it's still compact and yet strong with a rated 500 in-lbs torque. It uses a 1/2″ plastic chuck that doesn't ratchet and includes an LED light just like all modern cordless tools. It has all the usual Ryobi amenities like magnetic mag tray and bit holder below the handle and the handle has the new slimmed down ergonomic grip with rib notches for your fingers.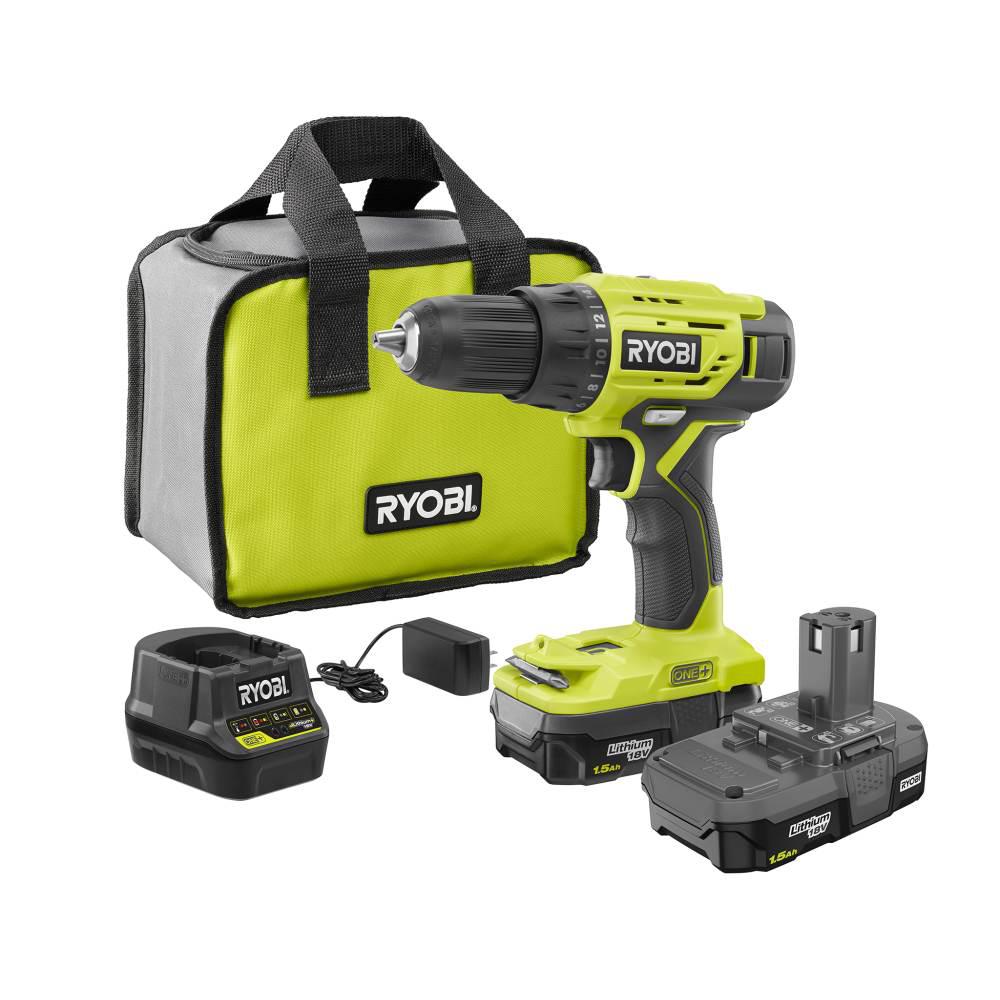 Overall it looks like a great option for the Ryobi system if you're not looking for a brushless model. The only thing holding this drill back is the bottom of the barrel batteries and charger that's included in the kits. While the batteries aren't that bad and at least you're getting a compact lithium battery, the included batteries are their black/budget models that don't have a fuel gauge to let you know how much runtime is left and the included budget charger is one of the slowest you can get in the Ryobi system.
This new Ryobi 18V drill can also be found in several combo kits as well such as the P1816 with circ saw, P1817 with impact driver, P1818 4 tool combo kit and P1819 6 tool combo kit.
A big thanks to DrewBHAM for spotting!
Drill/Driver: Equipped with 24-position clutch and 2-speed gearbox to match your drilling and driving needs
Drill/Driver: Compact design fits into small spaces, ideal for hard-to-reach areas
Drill/Driver: LED light illuminates work surfaces for increased visibility
Drill/Driver: 1/2 in. single-sleeve, keyless chuck with automatic spindle lock for quick, easy bit changes
Drill/Driver: Low Speed for 0 – 450 RPM, High Speed for 0 – 1750 RPM
Drill/Driver: Up to 500 in./lbs. of torque (using a P194 9.0 AH LITHIUM+ HP Battery, not included)
Drill/Driver: Compact size means it only weighs 2.7 lbs. reducing user fatigue
Batteries: Extreme weather performance to withstand frigid weather conditions
Batteries: Compact Lithium-Ion Batteries provide up to 20% more runtime, are 45% lighter weight, and hold a charge 4X longer compared to 18-Volt Ni-Cd battery (P100)
Batteries: Lightweight design for reduced user fatigue
Batteries: Compatible with all RYOBI 18-Volt ONE+ products
Charger: Compatible with all RYOBI 18-Volt ONE+ Lithium-Ion Batteries
Part of the RYOBI ONE+ World's Largest 18-Volt Tool System*
3-year manufacturer's warranty
Includes: (1) P215 1/2 in. Drill/Driver, (2) P189 1.5 Ah Compact Lithium-Ion Batteries, (1) P118B 18-Volt Charger, tool bag, and operator's manual
*Stem Pack Style Battery


DISCLOSURE:
We are a participant in The Home Depot Affiliate Program, an affiliate advertising program designed to provide a means for us to earn fees by linking to homedepot.com. Tool Craze does not sell this product or any product on the Tool Craze website. Tool Craze does not handle the sale of any item in any way. If you purchase something through a post on the Tool Craze site, Tool Craze may get a small share of the sale. Please refer to the About section for more info.