January 24, 2020
Comments Off

on Ryobi 18V 13″ Inch Push Lawn Mower P1140 P1140-S
Ryobi has a 13 inch battery powered push lawn mower model P1140-S. While it isn't new since it came out over a year and a half ago and doesn't offer the largest cutting size, it might be of interest to some since it does offer an appealing price point of under $200 for a battery powered mower complete kit with 4.0 ah battery and charger at $199.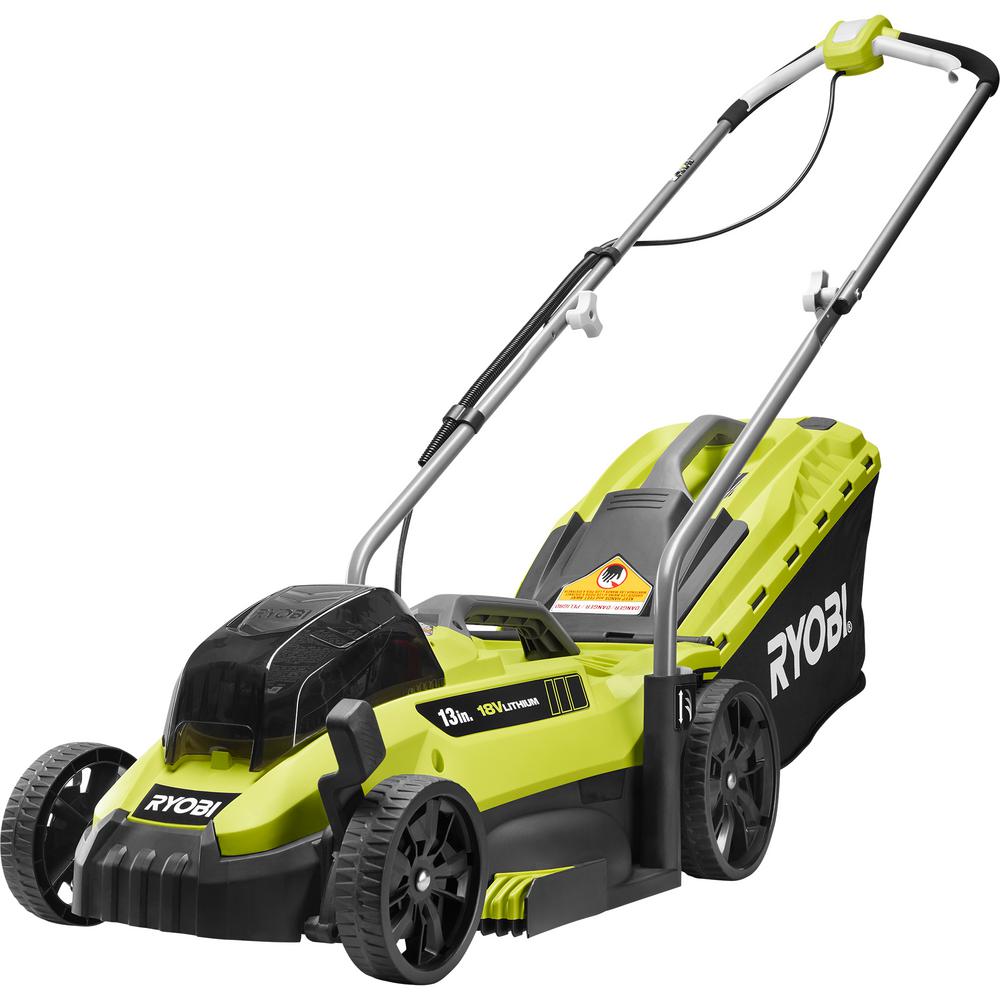 While a 13 inch cutting deck and a regular brushed motor won't wow any power tool die hards, this might just be alright for the person with a small yard and because the mower is relatively small, it's also lightweight at 27 lbs which might be a better fit for those that struggle with regular sized mowers.
This is a 2 in mower with the ability to mulch and bag and includes a hard top bag. There is no side discharge ability. The hard top bag has a large plastic handle for easy transport and disposing of grass clippings.
The included 4.0 ah battery features a fuel gauge to let you know how much battery life is left with a 4 bar gauge and using the included charger takes 2 hours to charge. Runtime is said to be about 30 minutes which isn't bad for an 18 volt mower. This should be more than plenty for someone with a very small yard. The mower itself has 5 cutting height adjustments and as with all battery powered mowers, it has push button starting. One thing I don't see on this mower is an LED light to help when the sun is setting early like you find on plenty of other battery powered mowers.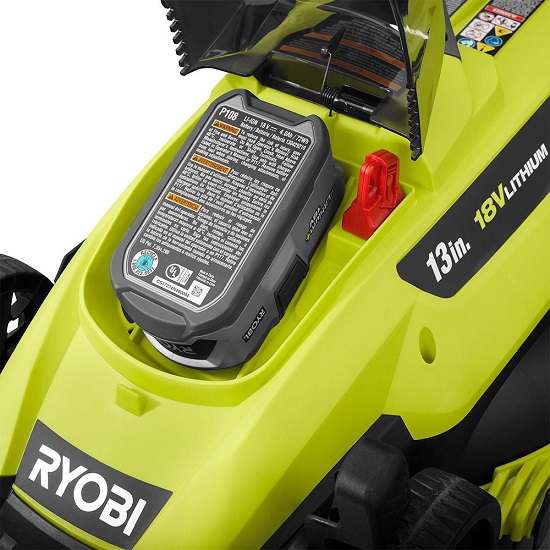 The battery compartment only holds one battery at a time which means if you have extra batteries, you'll have to go to your garage to get an extra. Unfortunately, this mower uses one of those annoying mower keys to operate. You can't start the mower without it so make sure not to lose it.
A big thanks to DrewBHAM for spotting!
Includes a 4.0 Ah battery and charger, compatible with over 125 ONE+ tools
13 in. cutting deck with single point height adjustment
Compact and lightweight design only 27 lbs.
2-in-1 mulching or bagging
Hard top 1-bushel grass bag
Handle easily folds for compact storage
3-year limited warranty
Up to 30-minute of runtime with provided battery and 2-hour charge time


DISCLOSURE:
We are a participant in The Home Depot Affiliate Program, an affiliate advertising program designed to provide a means for us to earn fees by linking to homedepot.com. Tool Craze does not sell this product or any product on the Tool Craze website. Tool Craze does not handle the sale of any item in any way. If you purchase something through a post on the Tool Craze site, Tool Craze may get a small share of the sale. Please refer to the About section for more info.