Tired of all the Ryobi outdoor power tools lately? Well too bad because here's another one that's coming out and it's the Ryobi 18V Cordless Power Cleaner RY120350 and there's more Ryobi news to come after so stay tuned.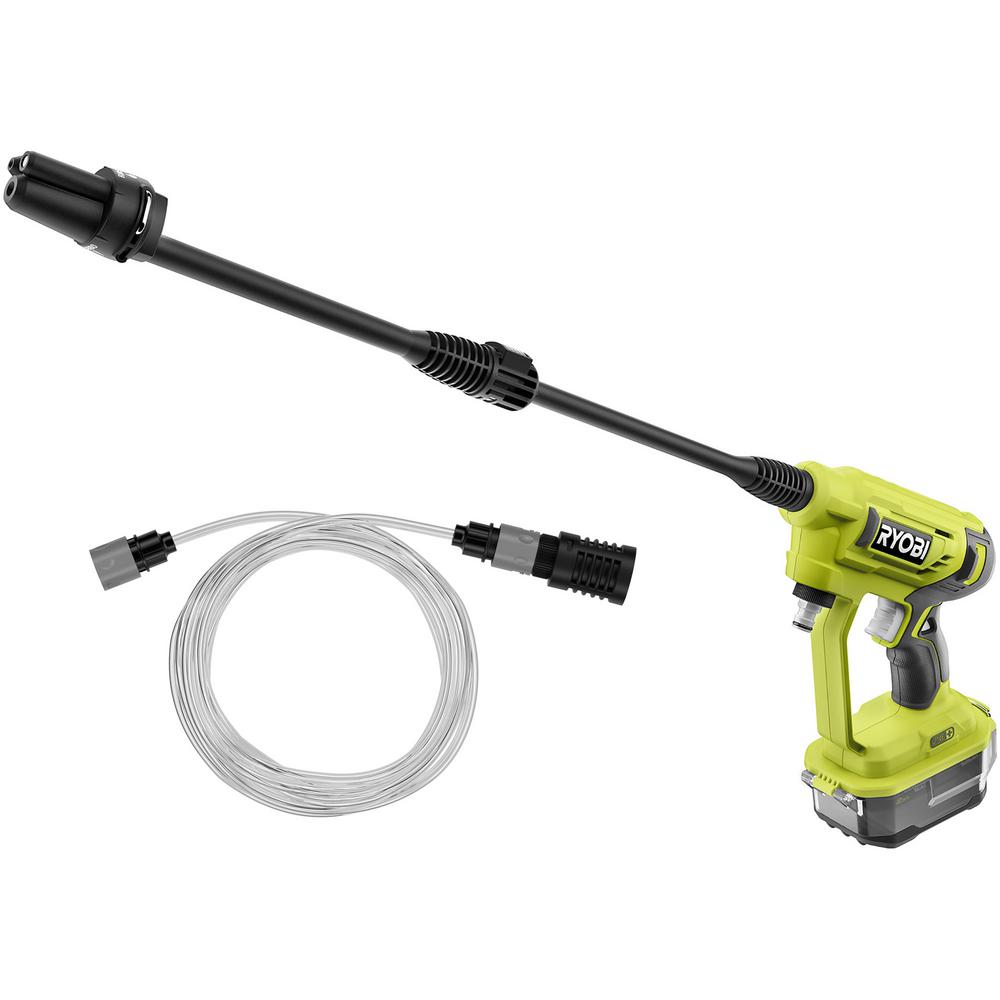 Ryobi 18V Cordless Power Cleaner RY120350 is basically a cordless pressure washer and it's similar to Worx's 20V Hydroshot model that debuted in 2016. It's said to have 5 times more power than a garden hose with 320 PSI of pressure at 0.8 GPM which is good for light cleaning around the house such as siding, driveways and washing down vehicles. It has a 3 in 1 nozzle that allows you to easily switch between turbo, 15 degrees, and rinse modes.
Just like the Worx Hydroshot, it has a built in pump onboard the tool and you can either use the included 20 foot suction hose to pull from any fresh water source with the included 20ft suction hose or pull directly from your water hose. It has a water resistant battery enclosure to keep your batteries nice and dry at all times.
ETA is unknown but expect this to come out soon.
A big thanks to DrewBHAM for spotting!
5x more power than a garden hose
3-in-1 nozzle for added versatility (turbo, 15, and rinse) for cleaning a variety of surfaces
320 psi for cleaning of windows, outdoor furniture, boats, campers, and other recreational vehicles
0.8 GPM
20 ft. suction hose pulls water from any fresh water source
Portable on the go cleaning
Water resistant battery enclosure for added protection
Compatible with any garden hose
Backed by a 3-year limited warranty


DISCLOSURE:
We are a participant in The Home Depot Affiliate Program, an affiliate advertising program designed to provide a means for us to earn fees by linking to homedepot.com. Tool Craze does not sell this product or any product on the Tool Craze website. Tool Craze does not handle the sale of any item in any way. If you purchase something through a post on the Tool Craze site, Tool Craze may get a small share of the sale. Please refer to the About section for more info.