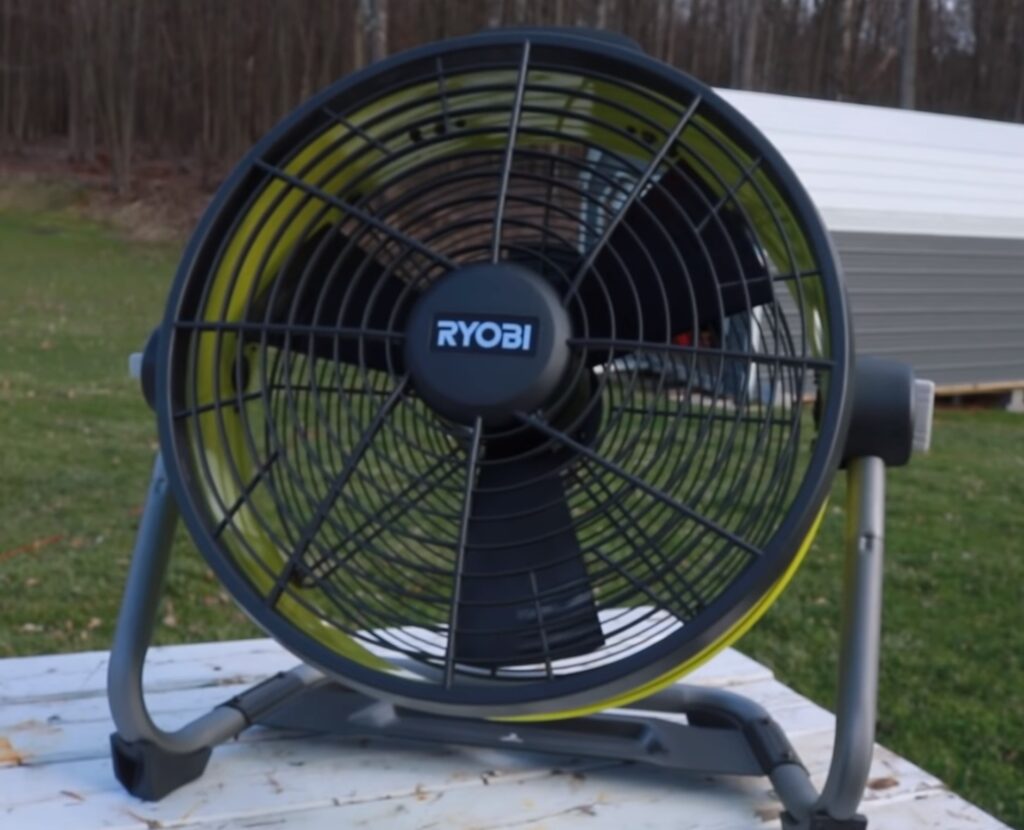 Youtuber Tool Review Zone has a video review up for a previously unknown fan, the Ryobi 18V Hybrid Air Cannon Fan P3340 model. Make sure to support his Youtube Channel by clicking here:
What's interesting about the whole situation here is that usually we learn about a product and some time later it gets reviewed by the media but the way this new hybrid fan was exposed was the exact opposite with the review video first before it was even leaked or officially announced. Either way, it's good to know about the new fan.
The new hybrid fan is of course a hybrid in the sense it can run on Ryobi's 18V One+ batteries and can also run on AC via extension cord. It gets an interesting name as the Air Cannon. It appears to live up to it's name as it's a big unit and according to Tool Review Zone is said to push out 2,400 CFM which is very good and has 220 degree head rotation and integrated handle for maximum portability.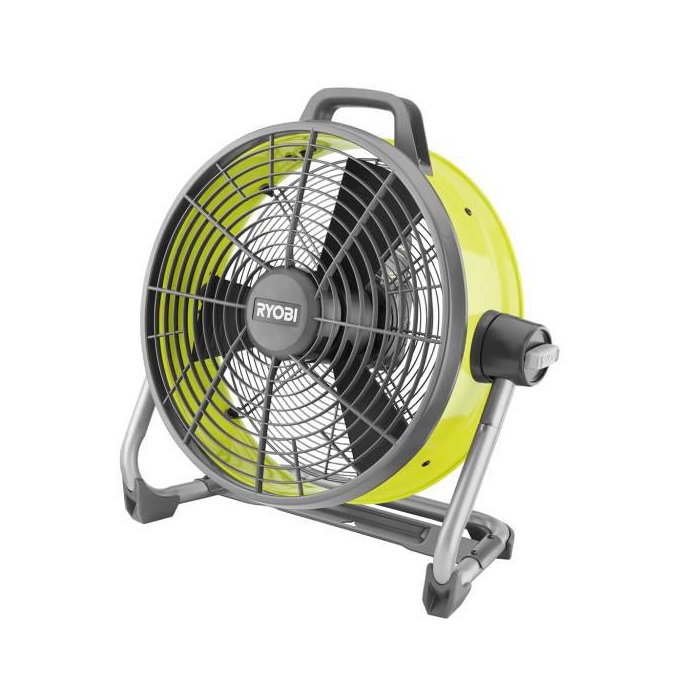 The frame and walls of the fan are made of metal so build quality appears to be nicer than the usual plastic bodied fans, not that there's anything wrong with plastic bodied fans as the plastics these cordless tools use is very durable and can withstand a bit of abuse but metal just has a more premium feel to it.
At the back of the unit is where either the battery or extension cord plug in and has three speed settings with the max 2,400 CFM, medium 2,000 CFM and low 1,200 CFM. The base has a keyhole to be able to hang this bad boy on a wall or ceiling.
Available now and priced at $139 for the baretool.
A big thanks to Cody Robertson and Aaron for spotting and Tool Review Zone for posting the video!
Hybrid: Runs off RYOBI 18-Volt ONE+ battery or electric power with an extension cord
Integrated handle for maximum portability
220° head rotation to direct air flow in multiple directions
Up to 2,400 CFM
Quiet air movement technology
Includes a screw mounting hole for optimum convenience and versatility
Helps provide comfortable temperatures during power outages
3-year manufacturer's warranty
Includes: (1) P3340 18-Volt ONE+ Hybrid 18 in. Air Cannon, (1) AC Cord, and operator's manual


Free 2 day shipping – Try Amazon Prime 30-Day Free Trial

DISCLOSURE:
Tool Craze does not sell this product or any product on the Tool Craze website. Tool Craze does not handle the sale of any item in any way. If you purchase something through a post on the Tool Craze site, Tool Craze may get a small share of the sale. Please refer to the About section for more info.