More Ryobi news today coming to us from Australia with a new 18V ONE+ Garden Pruning Saw model OPS18 .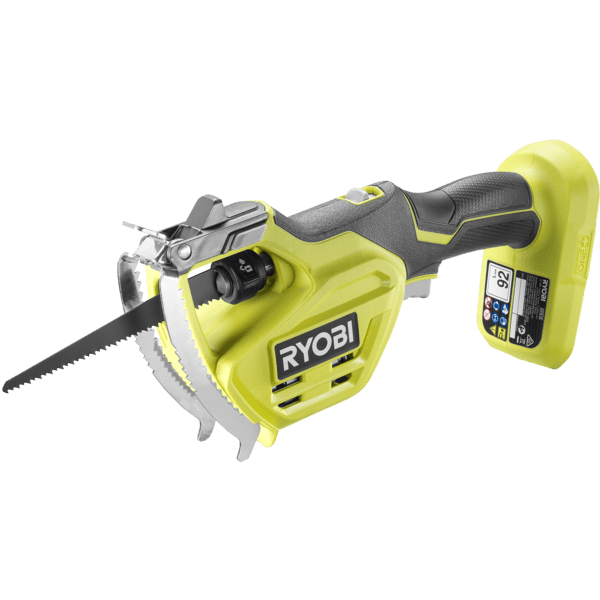 Technically the Ryobi 18V ONE+ Garden Pruning Saw OPS18 is an outdoor power tool for use trees and cutting down small branches. The design is based on a reciprocating saw and actually works the same way as one and even uses the same reciprocating blades. That's because it IS a reciprocating saw just with the motor below the blade mount. Thanks to this design, the body is much shorter than a regular inline recip saw and is small and light enough to be used one handed.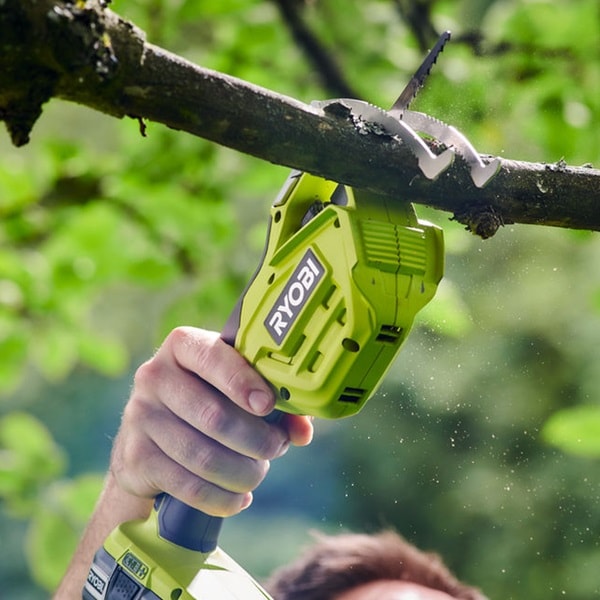 It does include a special feature which is a detachable branch claw that grabs onto each branch to stabilize the cut.
Again, it was spotted in Australia so no word on when or if it will make it's way to the USA.
A big thanks to Cody Robertson for spotting!
Ergonomic, single-handed design is easy to manoeuvre and comfortable to hold
Dedicated pruning blade cuts branches up to 65mm (green) and 48mm (dry)
Detachable branch claw for securing material
Tool-free quick-release blade change for safe and simple swapping of blades


DISCLOSURE:
We are a participant in The Home Depot Affiliate Program, an affiliate advertising program designed to provide a means for us to earn fees by linking to homedepot.com. Tool Craze does not sell this product or any product on the Tool Craze website. Tool Craze does not handle the sale of any item in any way. If you purchase something through a post on the Tool Craze site, Tool Craze may get a small share of the sale. Please refer to the About section for more info.