Ryobi is is releasing a new cordless 18V PEX pinch clamp tool model P660 soon.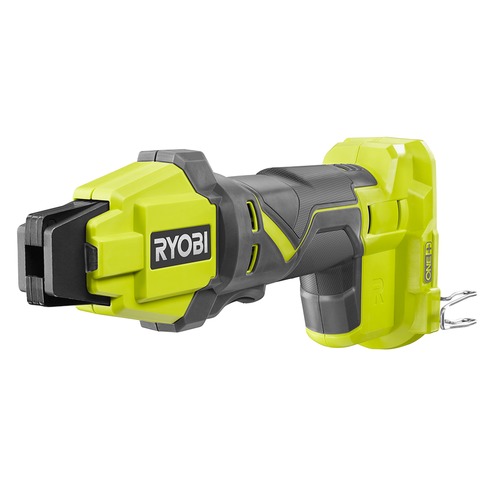 PEX piping is becoming very popular for it's ease of installation and price and the new Ryobi tool is designed to help with the installation of PEX piping in particular with the PEX connections where a clamp is used. The unique head fits all PEX clamp ring sizes including 3/8", ½". ¾" and 1" and can make up to 400 clamps per charge using the P108 4ah battery. There's a cycle indicator light that lets you know when the clamping process is complete or if there is any faults.
Other features include a one handed tool design for easy single handed clamping, a dual LED light setup at the head of the tool and a belt clip.
I wish I knew how much this tool is priced at as it looks very interesting. I know some of the other plumbing press tools cost close to 2K and upwards and Milwaukee's PEX expander is nearly two bills, knowing Ryobi we can expect this sort of tool to be reasonably affordable. It's not listed on the HD site yet but should be available soon.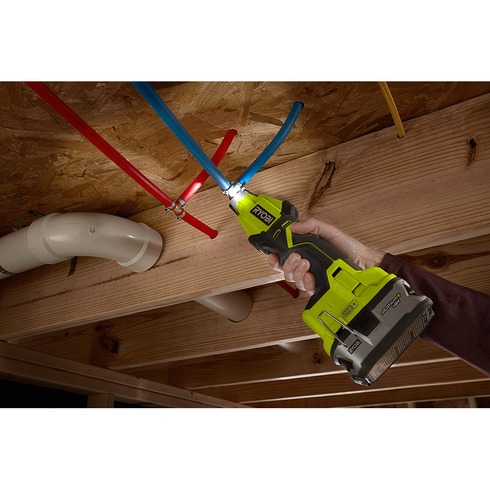 A big thanks to DrewBHAM and Aaron for spotting this tool!


Free 2 day shipping – Try Amazon Prime 30-Day Free Trial

DISCLOSURE:
Tool Craze does not sell this product or any product on the Tool Craze website. Tool Craze does not handle the sale of any item in any way. If you purchase something through a post on the Tool Craze site, Tool Craze may get a small share of the sale. Please refer to the About section for more info.