Ryobi now has a new cordless rotary tool with the Ryobi 18V Rotary Tool which comes as a model number P460 as a baretool and P460KN as a kit with budget 1.5ah battery and charger for $89. No official release date at the time of writing but it should be out soon.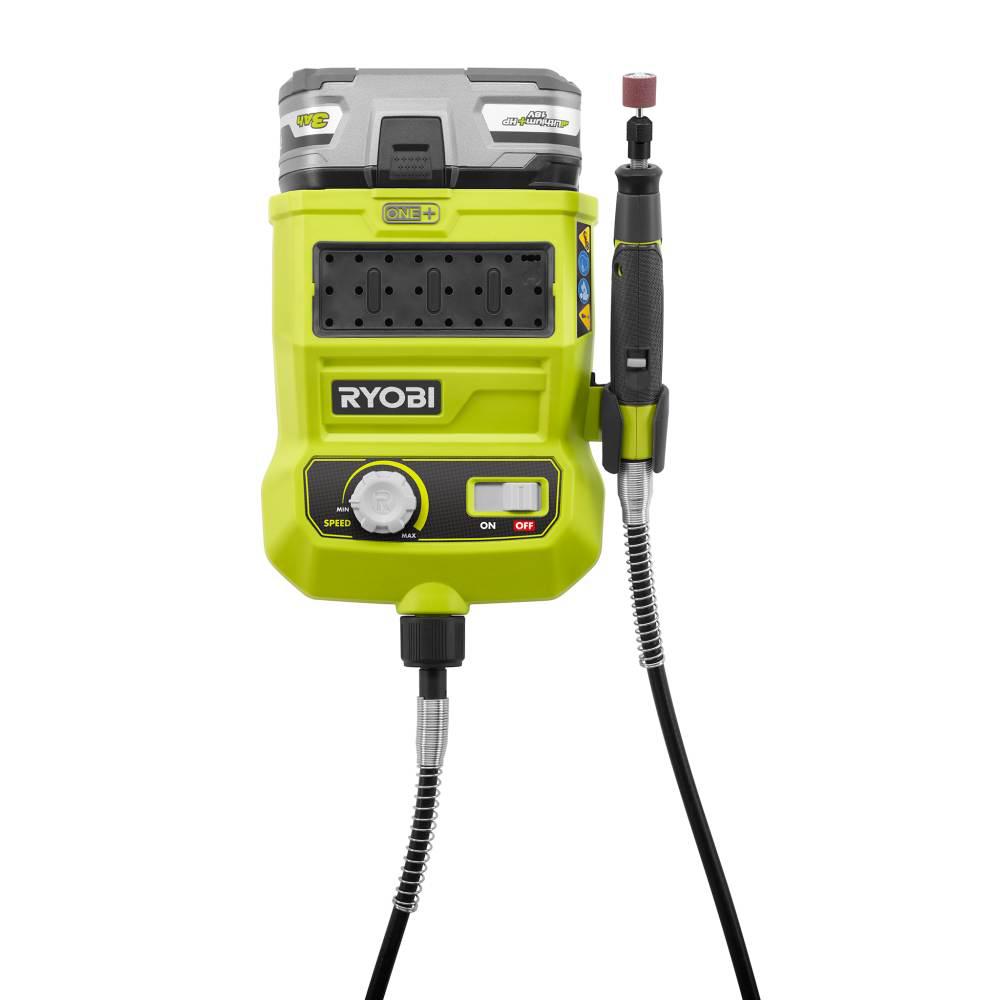 What's interesting about the new 18 volt rotary tool is that while it is technically a cordless tool since it's operated by a battery, it's much like the recent soldering iron cordless tools in which there's a base or station the actual tool is tethered to. In the case of this rotary tool, it's tethered and powered by a flexible rotary shaft to it's base which houses the motor and battery holder. What's good about it using a flexible shaft is that the actual rotary tool you hold onto is smaller and lighter than if they'd have crammed a motor and battery like they do on 12 volt cordless models. A smaller lighter rotary tool means it will not only be easier to hold for longer periods of time, it will be easier to use skillfully. Ryobi most likely went with a flex shaft model and base because while they could have made it a fully cordless unit, it would be too big, too bulky and too heavy to be used with an 18 volt battery, expecially Ryobi's stem pack batteries.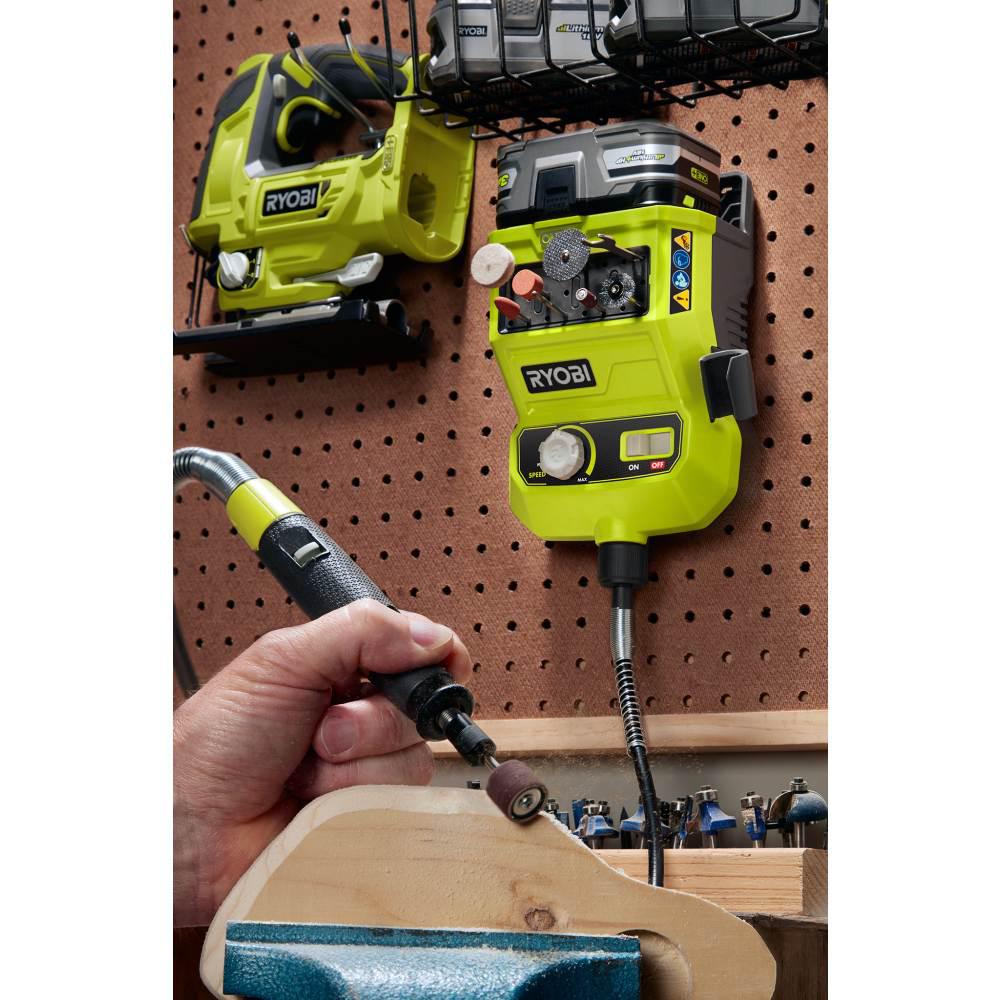 Another benefit of it having a base is that it's large enough where Ryobi was able to fit a bunch of pegs that act as storage for some of the many rotary tool accessories that come bundled with the unit. A total of 33 accessories come included. So out of the box, you're ready to work on your next project. The base features the slide on off switch and variable speed dial with it's motor going up to 34,000 RPM.
A big thanks to Cody Robertson and DrewBHAM for sharing!
Variable speed up to 34,000 RPM for enhanced performance
Integrated key holes for easy storage
33 accessories included for a variety of applications
36 in. flexible shaft pen design for ultimate precision and comfort
On-board accessory storage for convenience while working
Universal accessory collet accepts most accessories
Rubber feet to reduce slipping
Compact pen design with over mold for ultimate comfort
3-year manufacturer's warranty
Includes: (1) P460 18-Volt ONE+ Rotary Tool, 36 in. flexible shaft, 33 grinding/cutting/sanding/polishing accessories, accessory storage case, (1) P189 1.5 Ah Compact Lithium-Ion Battery, (1) P118B 18-Volt ONE+ Charger, and operator's manual


Free 2 day shipping – Try Amazon Prime 30-Day Free Trial

DISCLOSURE:
Tool Craze does not sell this product or any product on the Tool Craze website. Tool Craze does not handle the sale of any item in any way. If you purchase something through a post on the Tool Craze site, Tool Craze may get a small share of the sale. Please refer to the About section for more info.