A new Ryobi 40V Rapid Charger OP406A has been spotted. This is great news as Ryobi's 40V batteries can take several hours to charge using current chargers.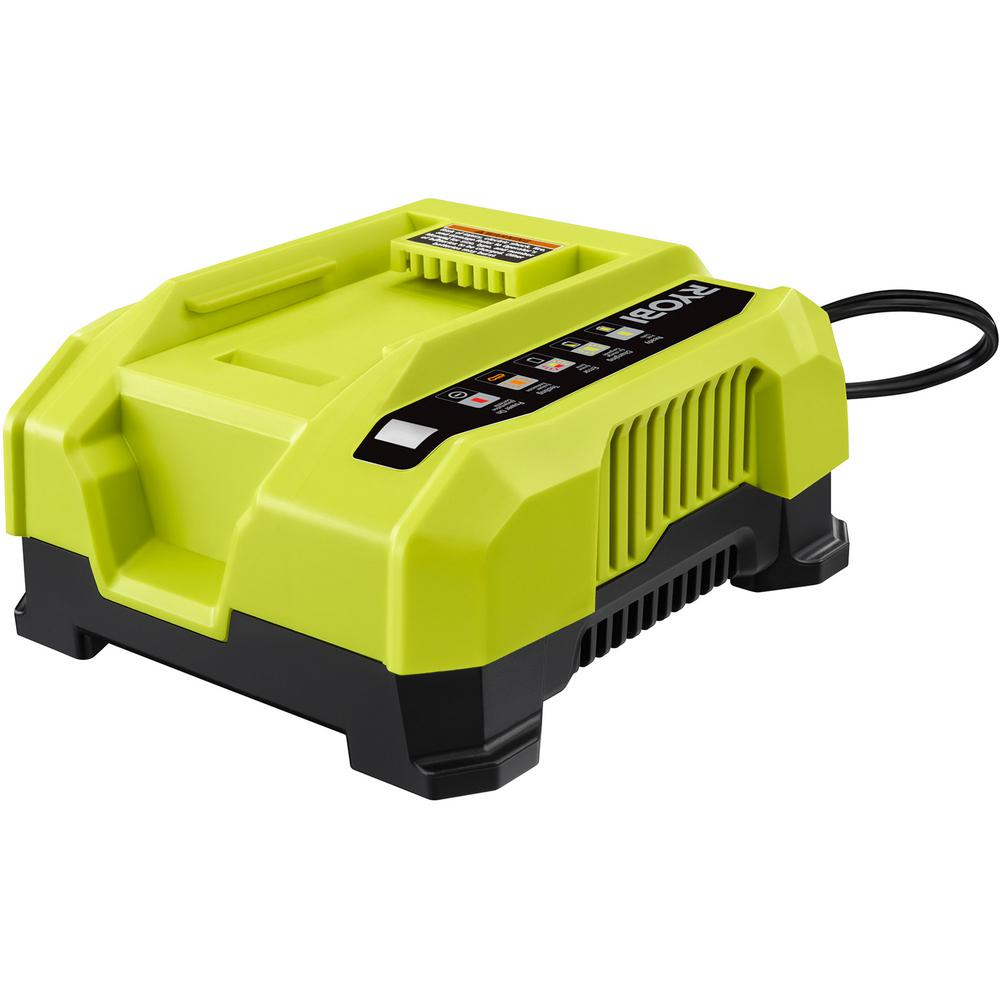 When this charger was first spotted, the Ryobi 40V Rapid Charger OP406A listing didn't have any actual specific battery charge time numbers. Only had a general marketing statement saying that "On average, this charger charges 40V batteries in 1-hour or less". However the good news is that HD added a new picture listing charge times and a big thanks to DrewBHAM for spotting, we now know how fast this bad boy can charge.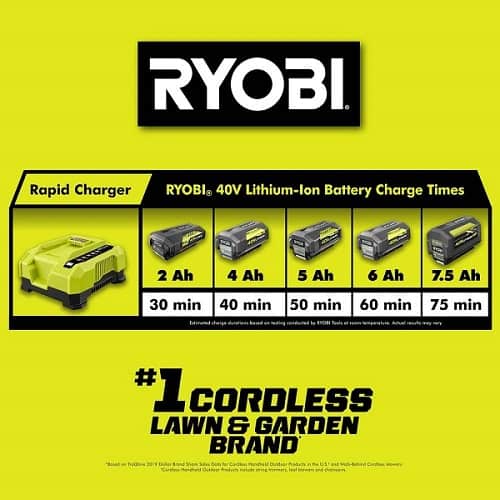 According to the above picture, we now see that this rapid charger is faster than I had originally thought. I assumed it could charge a 4.0 ah battery in 60 minutes however it does better than that at 40 minutes. It can charge a 2.0 ah battery in 30 minutes, a 5.0 ah battery in 50 minutes, 6.0 in 60 minutes and a 7.5 ah battery in 75 minutes making it around 10 minutes per amp hour as DrewBHAM mentioned. Still though, as fast as this new 40V Ryobi rapid charger is, it's still not as fast as class leading as the Ego fast charger can charge a higher voltage and higher capacity 56V 7.5ah battery in an hour. Though the Ryobi rapid charger is a lot closer than ever!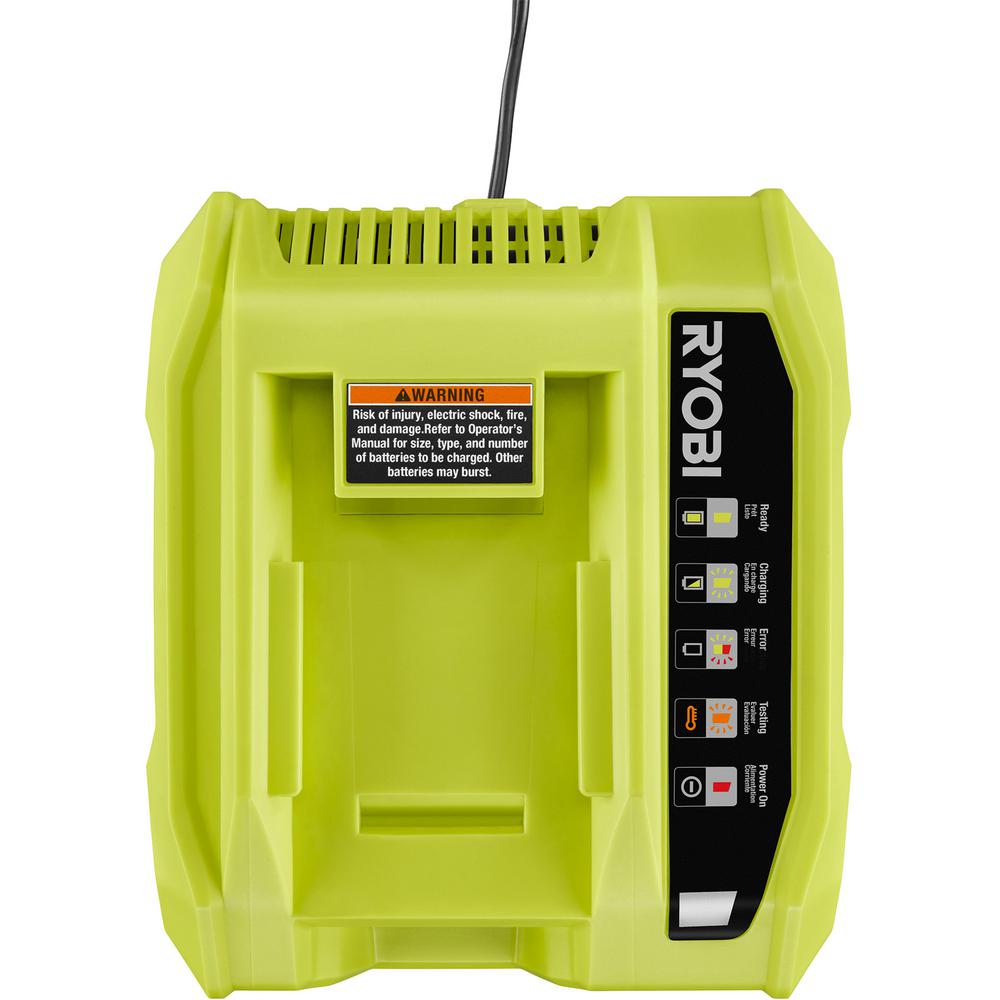 Other features include advanced charging technology for battery protection and extended life and indicator lights that let you know if the batteries are too hot or cold to charge.
It is priced at $99 at the time of writing.
A big thanks to Seth Davis for spotting!
Compatible with all RYOBI 40-Volt lithium-ion batteries
Advanced charging technology for battery protection and extended life
For use with RYOBI 40-Volt batteries only
Indicator lights that show the status as batteries are charged and maintained
LED temperature gauge lighting
Batteries sold separately
3-year limited warranty


DISCLOSURE:
We are a participant in The Home Depot Affiliate Program, an affiliate advertising program designed to provide a means for us to earn fees by linking to homedepot.com. Tool Craze does not sell this product or any product on the Tool Craze website. Tool Craze does not handle the sale of any item in any way. If you purchase something through a post on the Tool Craze site, Tool Craze may get a small share of the sale. Please refer to the About section for more info.