If you live in the USA, 4.0 amp hour batteries were the largest capacity you could get your hands on until just recently when Ryobi came out with the 6.0 ah battery for their One+ 18V cordless power tool system. Now that they're out, people have noticed that they are in fact larger in size than the current 4.0 ah batteries. Below is a picture of a 6.0ah on the right next to a 4ah (middle) and a compact 1.5ah to the left. As you can see, the 6ah is considerably larger than even the current 4.0ah battery.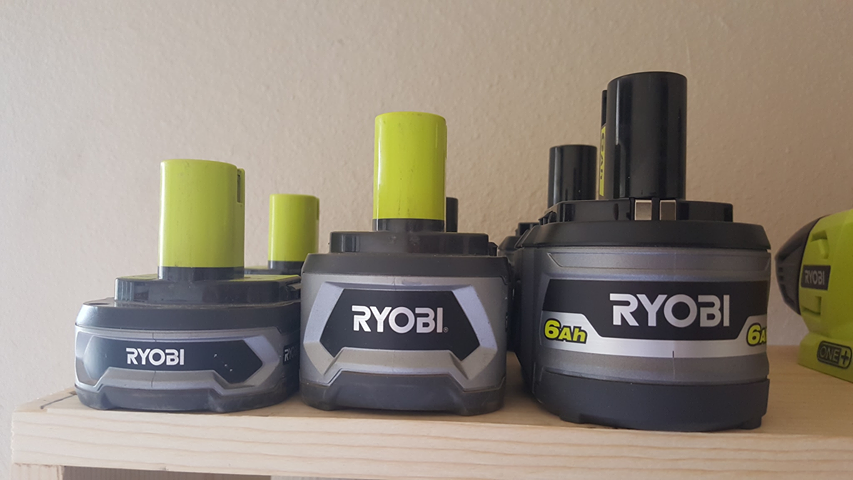 There was some speculation as to them possibly housing larger battery cells however Ryobi themselves have confirmed that they are in fact housing tried and true 18650 cells. Them using larger newer cells such as 20700 or 21700 is out of the question.
So if not larger cells, are they possibly using 15 cells in 3 rows instead of 10 cells in 2 rows like on the current 4.0 battery? This seems like the likely possibility at first but the 6ah battery is not large enough in my opinion to house 3 rows of cells such as what is found in Dewalt Flexvolt batteries or Milwaukee 9.0 and 12.0 HD batteries. Besides, using that many cells to make a 6ah battery is highly inefficient and a step backwards in my opinion.
So I reached out to Ryobi again and asked them why the new 6ah batteries are larger than the current 4ah batteries and this is what they said:
Good question.  Couple things.

New cells (same size) create more energy we include a larger monitoring board to improve pack efficiency

With increased Ah's we also increased spacing between cells to optimize cooling.

All in all only the height of the pack was increased minimally so as to maintain our 100% compatibility.
Ryobi confirms again they are using 18650 cells where they say "same size" however they are newer cells. They've held on to their 4ah batteries that use individual 18650 2.0ah cells for so many years that anything at this point are new cells in the Ryobi world.
It's interesting to note that the reason the new 6ah battery is larger is due to 2 reasons. The first being the fact that it includes a larger monitoring board which they say improves pack efficiency and second, they've spaced the batteries further apart. This is a good move in my opinion to ensure each cell stays cooler longer however at the cost of increased size. Not a bad trade off.
In their response, they also notify us that only the height has increased. Had they used larger cells then they'd have no other choice but to make them wider which could affect compatibility with some of the tools in the Ryobi 18V One+ line up. I will admit that the above picture makes the 6ah battery appear wider than the 4ah however but so does the 1.5ah battery on the left so this leaves me to believe it could be the angle which we are viewing the battery? Hard to tell.
I also believe they kept using the 18650 cells to keep the price down. That's what makes Ryobi a good competitor in the tool world, is their low cost of ownership.
A big thanks to Rob Johnson for providing the above picture for a side by side comparison.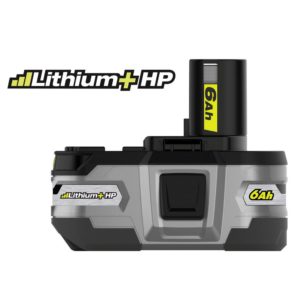 Free 2 day shipping – Try Amazon Prime 30-Day Free Trial

DISCLOSURE:
Tool Craze does not sell this product or any product on the Tool Craze website. Tool Craze does not handle the sale of any item in any way. If you purchase something through a post on the Tool Craze site, Tool Craze may get a small share of the sale. Please refer to the About section for more info.