The Ryobi 18V Cordless 7-1/4″ Miter Saw Gets A Mild Update and new model number P553 .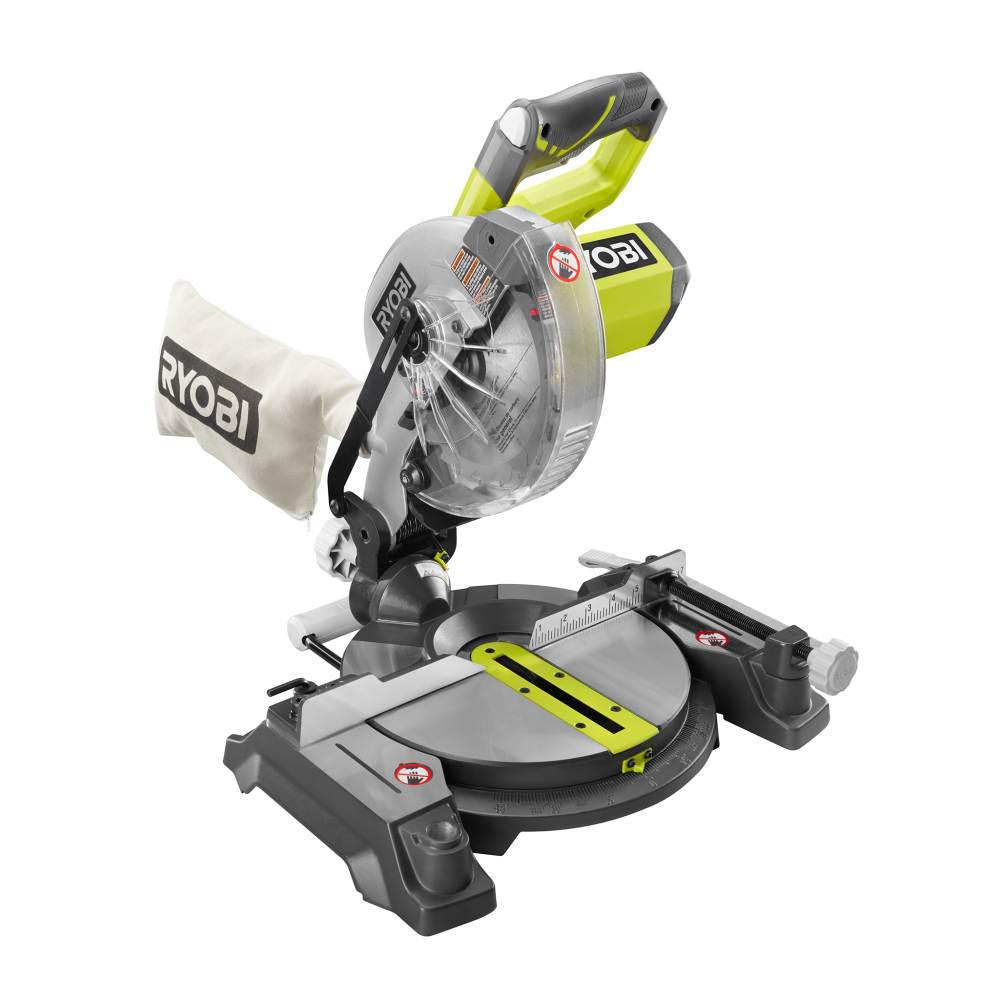 Compared to it's predecessor the P552 model, the new'ish P553 model is basically identical in all respects except for one key feature, it's cut line light gets upgraded to an LED Exactline system. The way it should work is by lighting both sides of the blade with LED's to cast a shadow over the cut line. This is better than laser line's because laser sights are not very accurate and require calibration. LED shadow cut lines never need calibration, are always accurate and even show the exact thickness of the blade on the shadow they cast which is helpful to know how much material a cut will remove.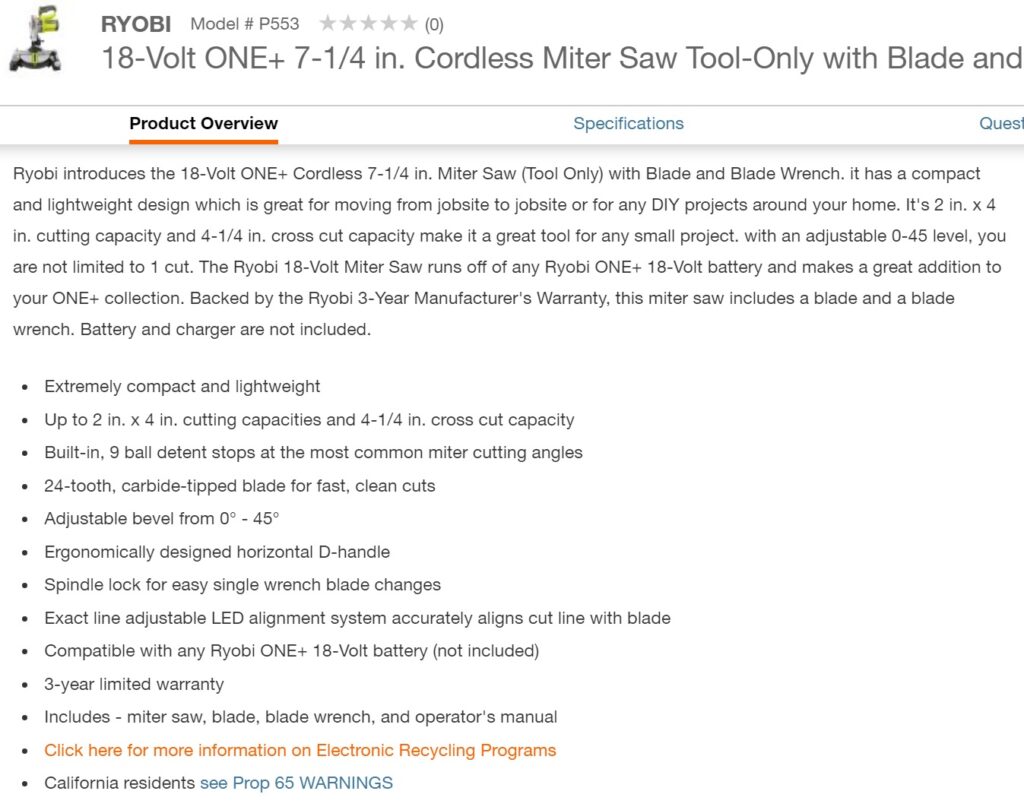 However we've been getting comments from people claiming they've bought the P553 and are saying that not only does the new model not get the Exactline Line LED cut line system, they're claiming it doesn't even have the laser sight line that the P552 model had either, so be aware of this if you are deciding to purchase one.
Jon: Just picked up a P553 at Home Depot and not only does it not have the LED Exact Line system, it doesn't have any kind of laser or LED alignment guide!
Ken Hanscom: No laser or LED of any sort. No battery door under One+ battery connection. No mention of alignment laser or LED in user manual. I'm a bot upset, as I used this article to decide on P553 over P552 – store had both.
And the below two comments (both from same person) are listed on the HD P553 listing under the Q&A section
MJ: The Home Depot product description is wrong, there is no LED Exact Line system on this saw. Not only that, but Ryobi removed the laser alignment guide as well. I got rid on my P552 to buy this saw and now you get LESS features for 20% more dollars than I paid for the P552. I wish I would have kept my P552.
MJ: They removed the laser alignment guide from the P553 and there is no LED shadow light either – the product description is wrong. Oh, and they raised the price too.
All other features appear to stay the same with a 7-1/4″ blade, single bevel 0-45 degree, cut capacity for a 2×4 and 4-1/2″ cross cuts and compact cordless 18V design. Interestingly, HD didn't even bother to place new pictures of the P553 model and all pictures in their listing are of the P552 model, even the one that shows the motor which still says P552.
The price for the Ryobi P553 18V Cordless 7-1/4″ Miter Saw goes up by $10 and is now $119.
A big thanks to DrewBHAM for spotting!
Extremely compact and lightweight
Up to 2 x 4 cutting capacities and 4-1/4 in. cross cut capacity
Built-in, 9 ball detent stops at the most common miter cutting angles
24-tooth, carbide-tipped blade for fast, clean cuts
Adjustable bevel from 0 – 45
Ergonomically designed horizontal D-handle
Spindle lock for easy single wrench blade changes
Exact line adjustable LED alignment system accurately aligns cut line with blade
Compatible with any Ryobi ONE+ 18-Volt battery (not included)
3-year limited warranty
Includes – miter saw, blade, blade wrench, and operator's manual


Free 2 day shipping – Try Amazon Prime 30-Day Free Trial

DISCLOSURE:
Tool Craze does not sell this product or any product on the Tool Craze website. Tool Craze does not handle the sale of any item in any way. If you purchase something through a post on the Tool Craze site, Tool Craze may get a small share of the sale. Please refer to the About section for more info.